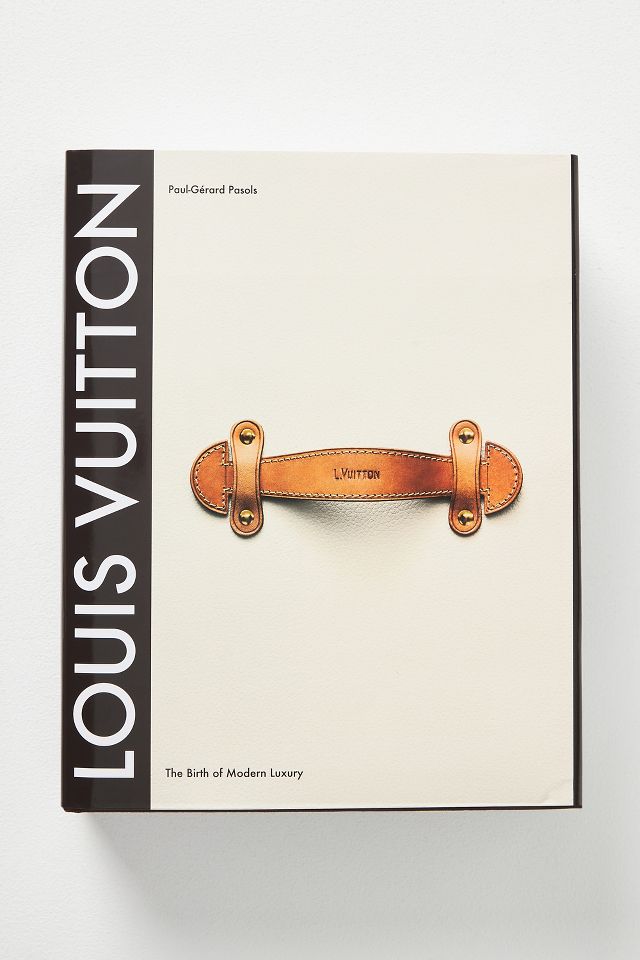 Louis Vuitton: The Birth of Modern Luxury Updated Edition
When Louis Vuitton: The Birth of Modern Luxury was published in 2004, the book was the first to illustrate the dramatic rise of the world's finest luxury company. This updated edition features additional pages and updated material, covering the brand's recent history with new texts and stunning photographs.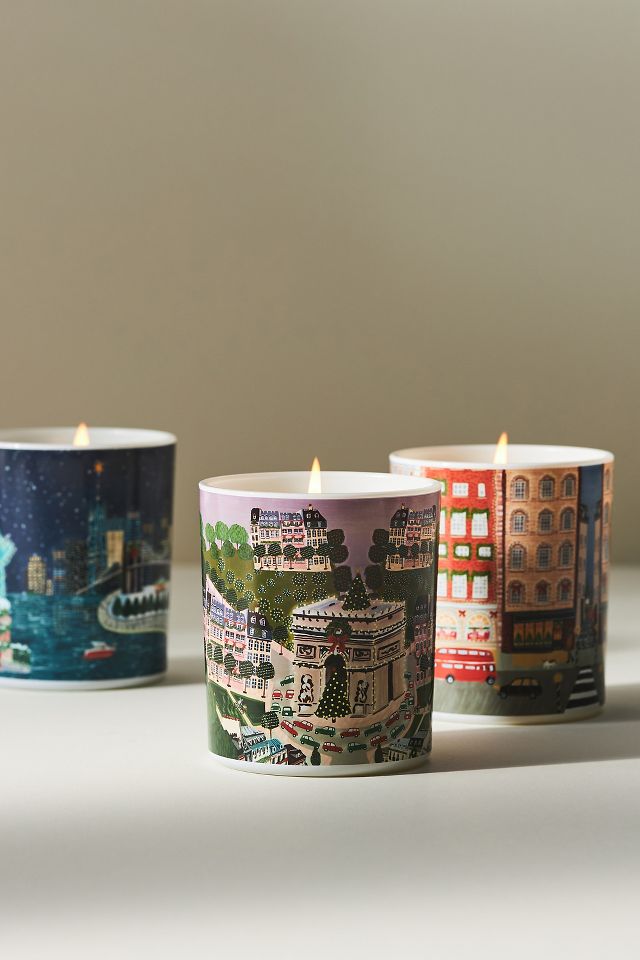 Holiday in the City Candle
A charming gift for the wanderlust spirit, our travel-inspired candles feature delectable scents alongside beautifully illustrated packaging of beloved cities during the holidays. Peppermint Stick (Gourmand Fresh): The nostalgic allure of old-fashioned candy canes is brought to life through frosted peppermint accents swirled with sweet ribbons of pure vanilla sugar. Winter White Thyme (Fresh Herbal): Citrus, frosted thyme leaf, and pink-peppered cedar layer with ambered patchouli and herbal white tea. Blood Orange & Conifer ( Woody Citrus): Blood orange and frosted herbs combine with snow-dusted fir needles and spiced amber resin.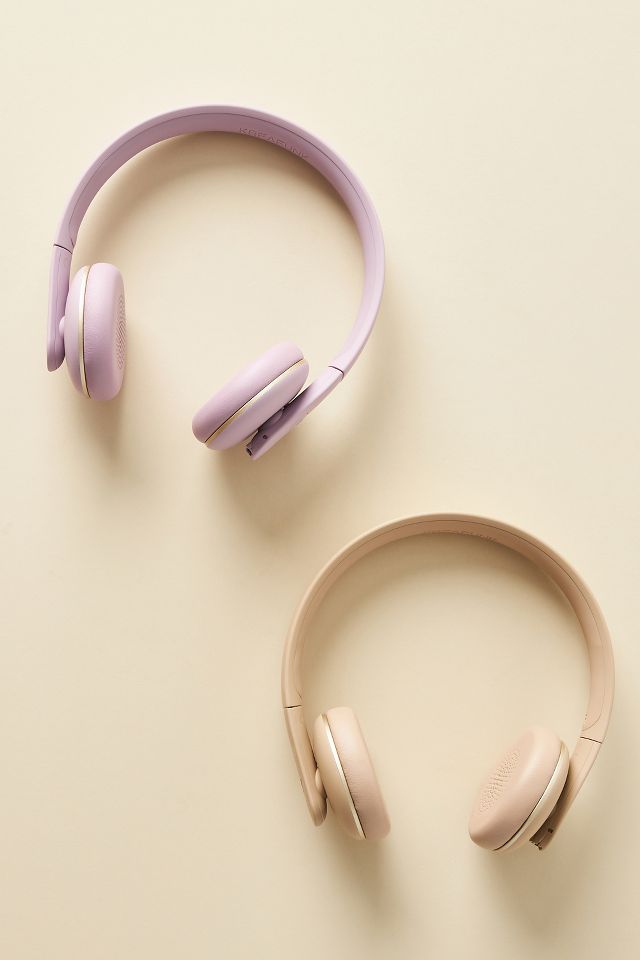 aHEAD II Headphones
aHEAD II Headphones, Lavender
Featuring a slim fit and replaceable ear cushions, the aHEAD II headphones have high sound quality and active noise cancellation (ANC) - making sure you get the most out of your music. Up to 25 hours of playing time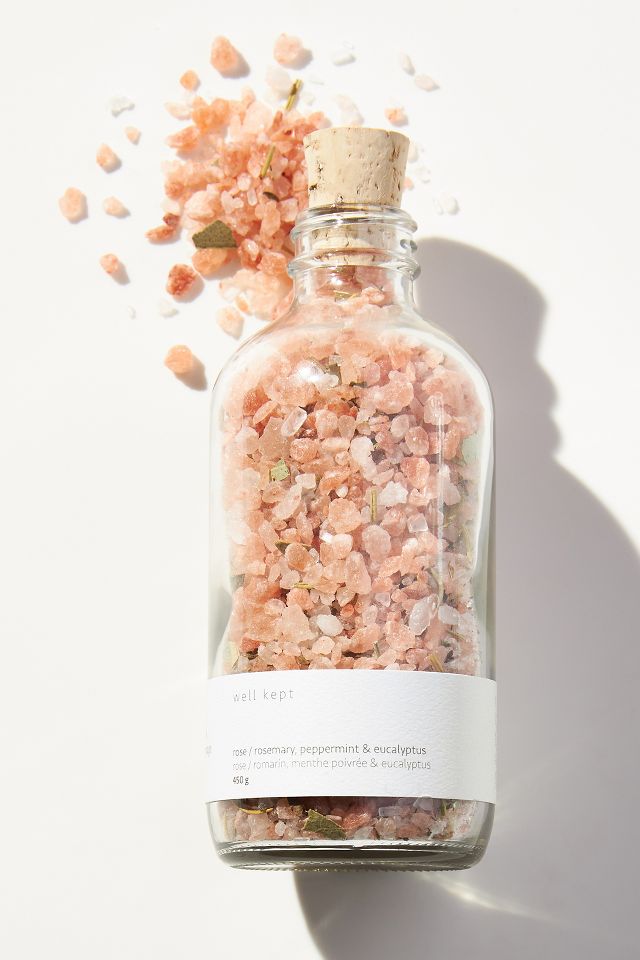 Well Kept Soaking Salts
Sink into rest and relaxation with these soothing salts. Epsom salts are an effective source of magnesium, which promotes sleep and reduces stress, while peppermint and marigold help calm inflammation, soothe sore muscles, and reduce aches and pains.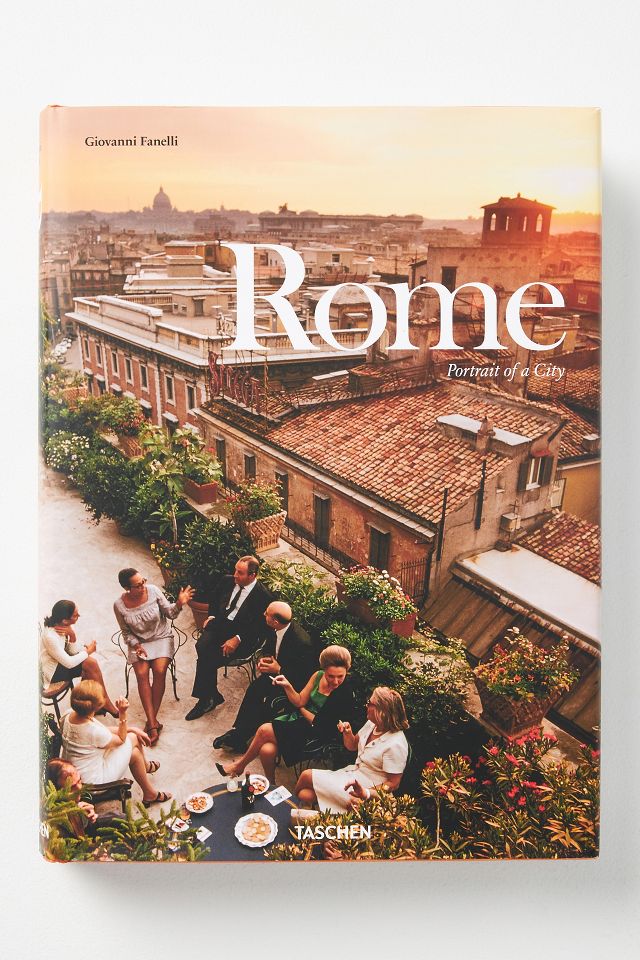 Rome. Portrait of a City
This photographic portrait of Rome brings together hundreds of photographs from the 1840s to today to explore the extraordinary history, beauty, and art of this cultural capital.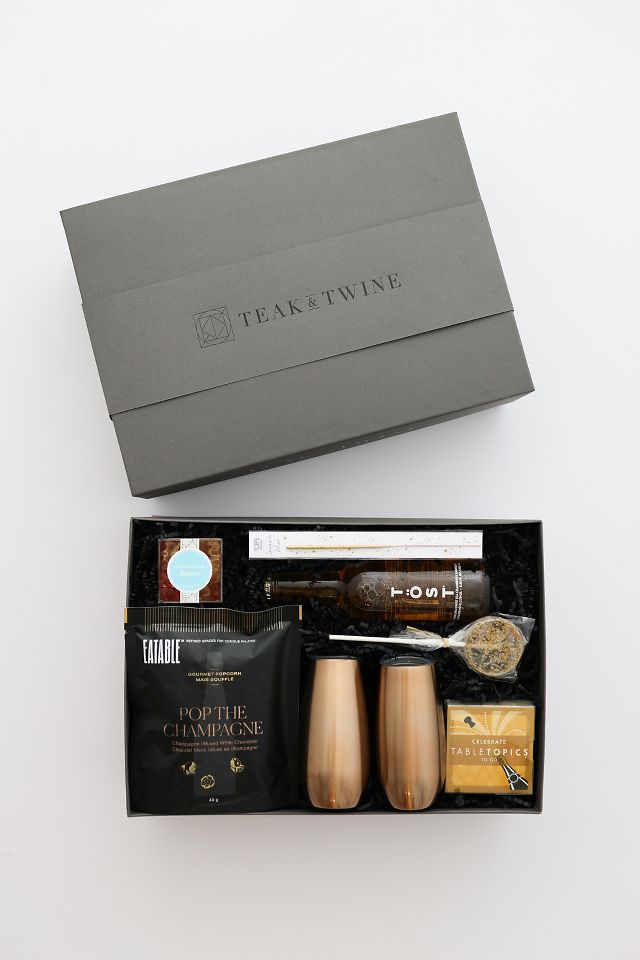 Teak & Twine The Toast Gift Box
Cheers to a great year! This celebration gift makes it easy to toast to the success and accomplishments of your colleagues, clients, family, or Cheers to a great year! This celebration gift makes it easy to toast to the success and accomplishments of your colleagues, clients, family, or friends. The Toast includes a bottle of sparkling white tea by TOST, a pair of copper stemless champagne flutes, festive popcorn by Eatable, and sooo much more to ensure that you truly dazzle whoever receives it!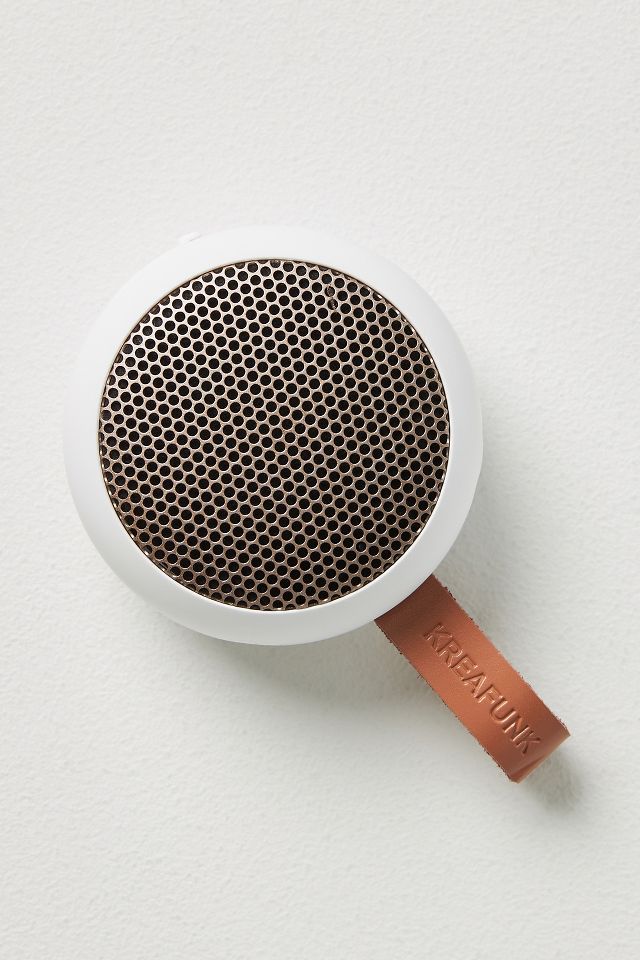 aGO II Portable Speaker
Up to 25 hours of playing time

aGO II Portable Speaker
Up to 25 hours of playing time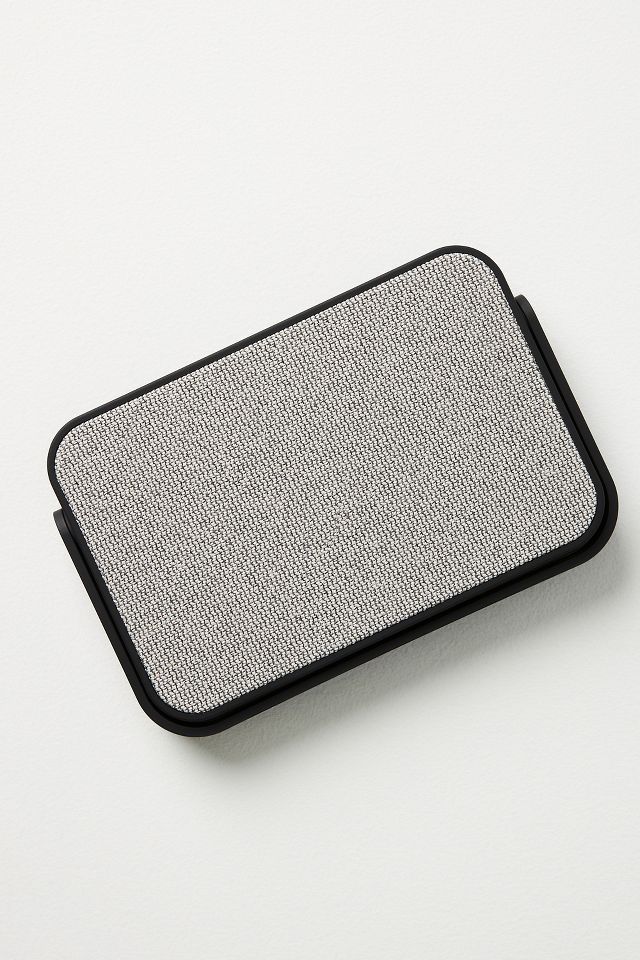 aGROOVE Speaker
Featuring a stand that doubles as a handle, this portable bluetooth speaker is the perfect companion for on-the-go adventures. Up to 30 hours of playing time

Rothschild Bird Golf Ball
Handcrafted decorative golf ball. Made of porcelain. Made in Hungary.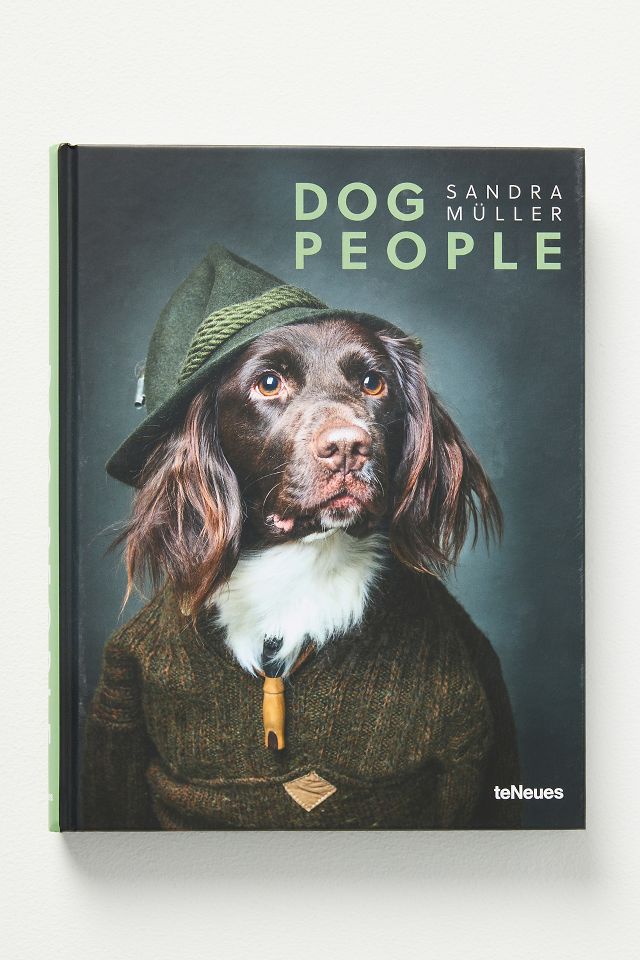 Dog People
This charming picture book by Sandra Müller combines refined canine portrait photography with a fun twist - the pups are outfitted in whimsical costumes to reveal their humanlike personalities.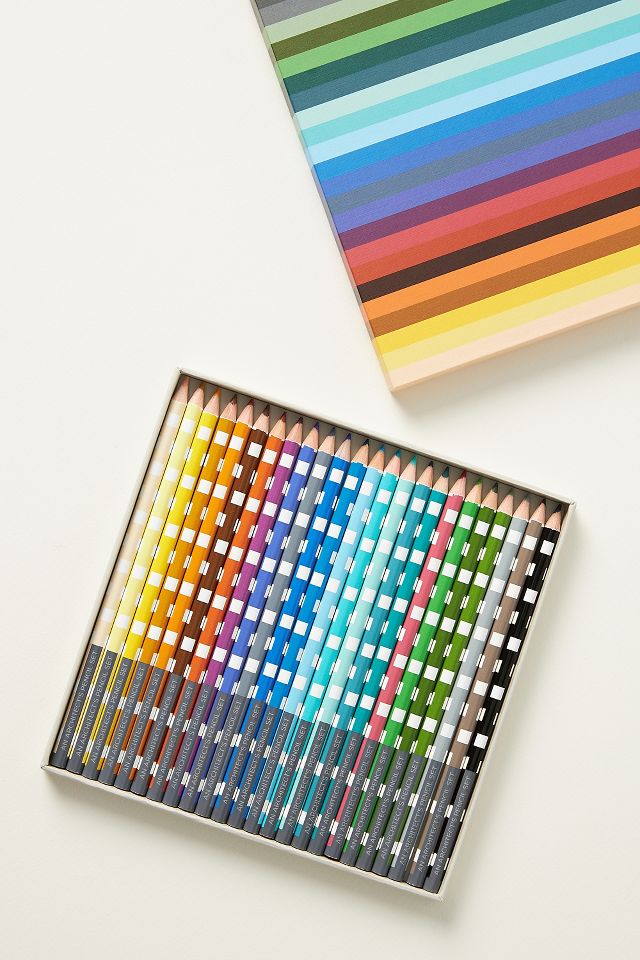 An Architect's Pencil Set: The Colors of Michael Graves
Featuring a rainbow of shades in renowned architect Michael Graves' palette, this set of colored pencils makes a touching gift for the designer in your life. Set includes 24 colored pencils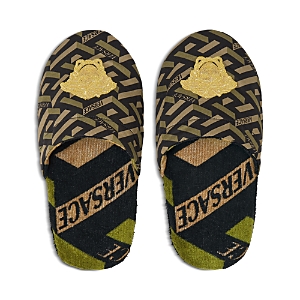 Versace La Greca Slippers
La Greca print. Made in Italy

Seville Whiskey Decanter
Decanter made of non lead crystal. Holds 44 ounces. Approx. 13.25"T.

Cozy Carafe
Large capacity carafe made of non leaded crystal and stainless steel. Rubber edge to avoid spillage. 5.51"L x 5.51"W x 9.65"T. Holds 61 ounces.

Men's Graffiti Logo Umbrella
Alexander McQueen umbrella featuring allover contrast graffiti logo motif. Nylon/metal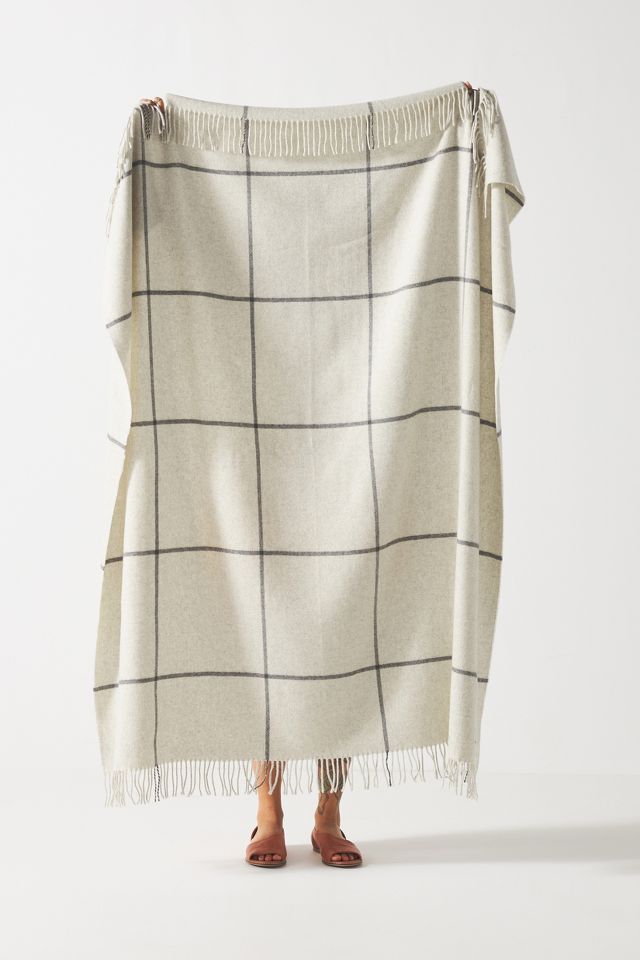 Windowpane Cashmere Blend Throw Blanket
What better way to prepare for the colder months to come than treating yourself - or a loved one - to a cozy throw? Woven in Italy from a blend of lambswool and cashmere, this throw offers sumptuous softness for chilly autumn nights and rainy mornings alike.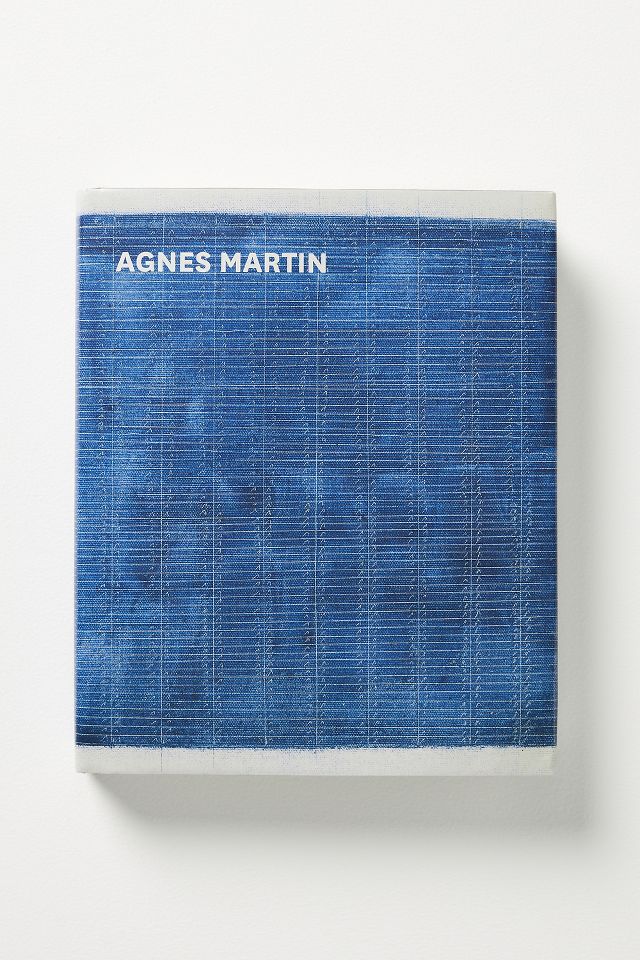 Agnes Martin
A fascinating look into the works of abstract painter Agnes Martin, this collection features stunning drawings and watercolors alongside her own writings.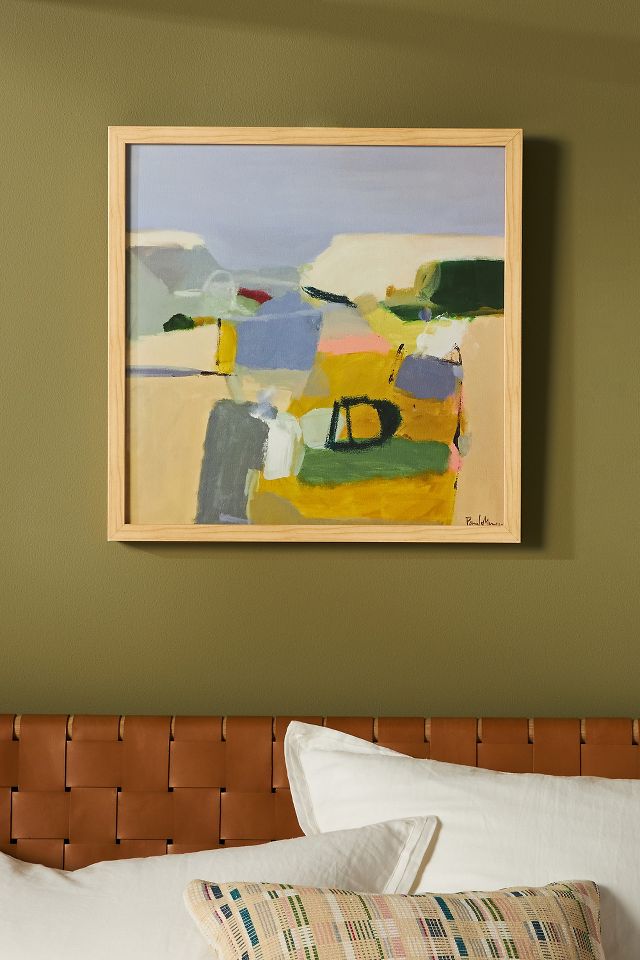 North Beach Wall Art
With a former English teacher's penchant for narrative and creativity, painter Pamela Munger's work leans toward the abstract. Using thoughtfully expressionistic brushwork, her work invites viewers to create their own stories and explore different interpretations of the natural world.

Virtus Canapé Dish with Raised Relief
Porcelain canapé dish with signature raised logo motif. Approx. 4.75"L x 4.8"W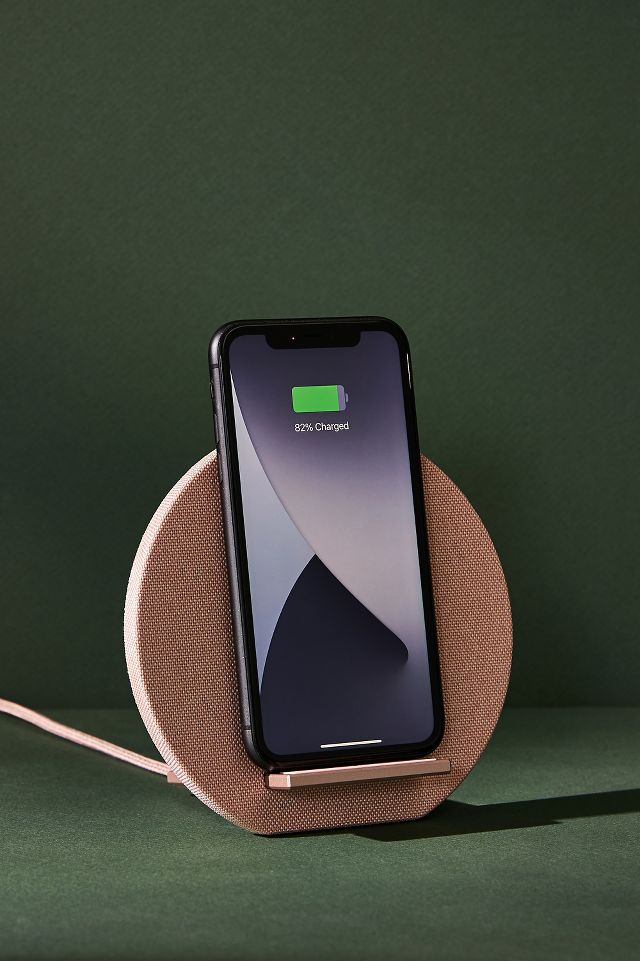 Native Union Wireless Charger Dock
Sleek and lightweight, this wireless design allows for easy, hands-free charging through your phone case.

Long Umbrella
Umbrella with logo print. Made of metal and nylon. Approx. 32.3"W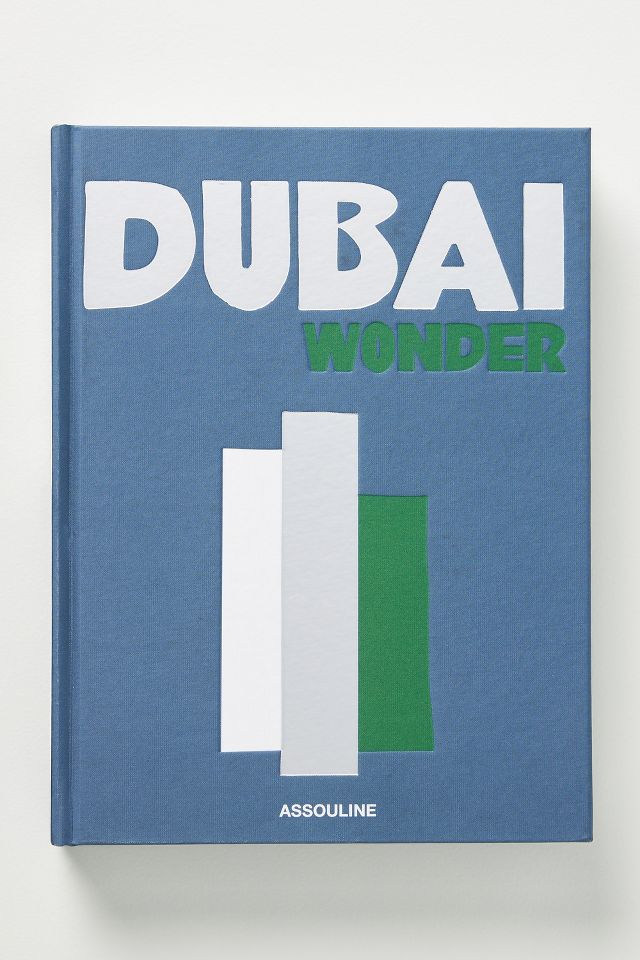 Dubai Wonder
Hardcover. 304 pages. Assouline Publishing

Georg Jensen Sky 5 Dice Set
Fastened with a leather strap, this dice case is fashioned from mirror polished stainless steel and contains five classic dice that are a luxurious addition to a game night or party. Part of the Sky collection designed by French-born Aurelien Barbry, who describes his work as "aesthetic functionality" that brings together both elegance and complete practicality. Dimensions: 3.31"H x 0.79"W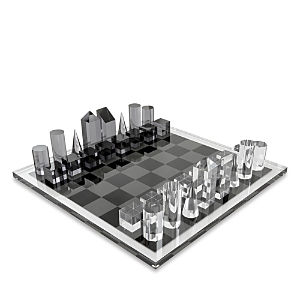 Tizo Designs Lucite Chess Set
Set includes 32 Lucite chess pieces (16 clear and 16 smoke-tone), one Lucite board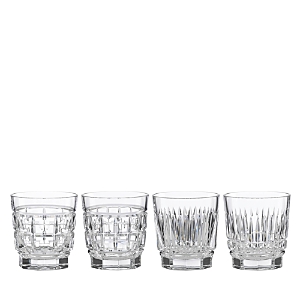 Thomas O'Brien for Reed & Barton New Vintage Barware Collection
Highlighted by sleek architectural lines, this exclusive collection by Thomas O'Brien brings a distinctive touch of style to cocktail hour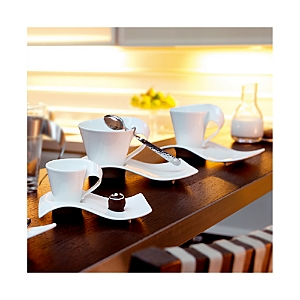 Villeroy & Boch New Wave Café Accents
Wake up in style with this designer coffee series from Villeroy & Boch. These stylish mugs look like works of modern art, but are actually functional pieces that make getting up in the morning just a little more worth while. Complete with matching party plate-sized to hold a small treat. This cool collection is perfect for morning, noon or night. Microwave and dishwasher safe.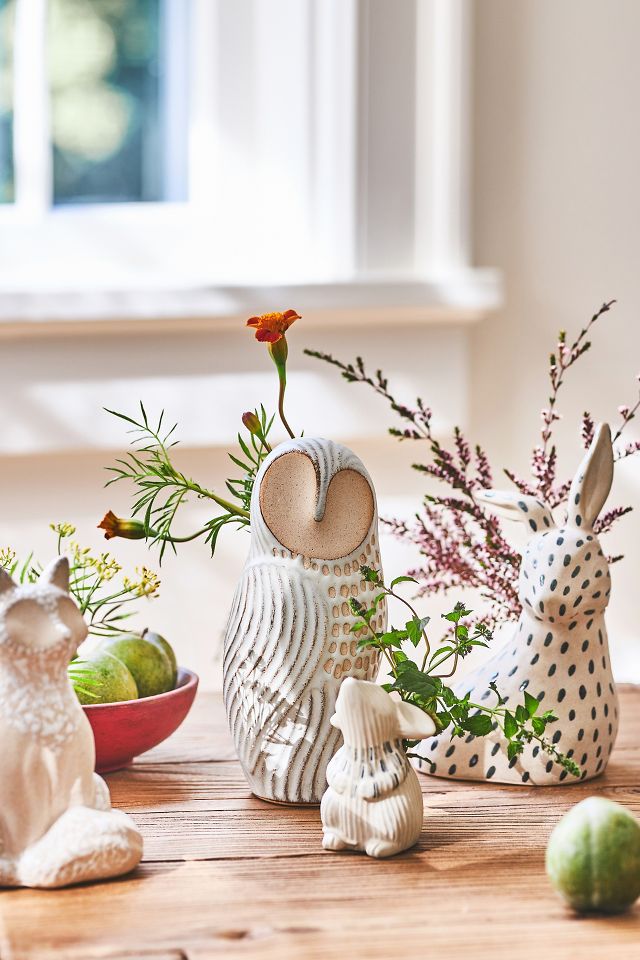 Woodland Bud Vase
Adorn window sills and kitchen tables with a collection of woodland friends - displaying sweet-smelling flowers and stems with charm to spare. Hand-glazed stoneware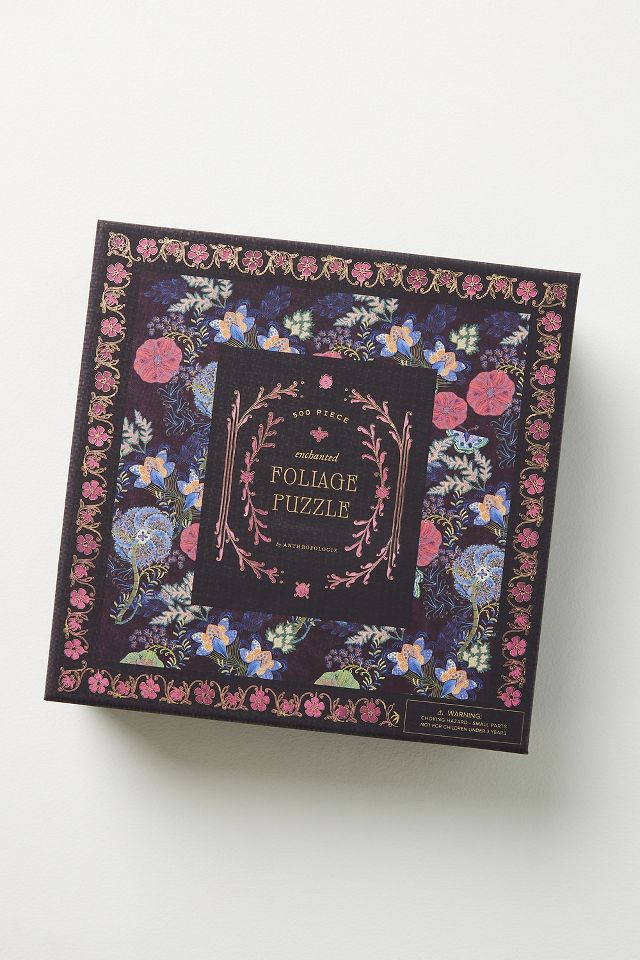 Enchanted Foliage Puzzle
Piece together a beautifully intricate garden with this 500-piece puzzle. 500 pieces

Santa's Reindeer Crystal Figurine
A Swarovski tribute to Santa's friends: inspired by the sparkling memories of reindeer, this little chap stands ready for festive duties in 466 sparkling crystal facets. The crystal antlers and green and red bow contrast beautifully with his clear crystal body. Figurine is made of crystal. Approx. 1.75"L x 2.6"W x 1"T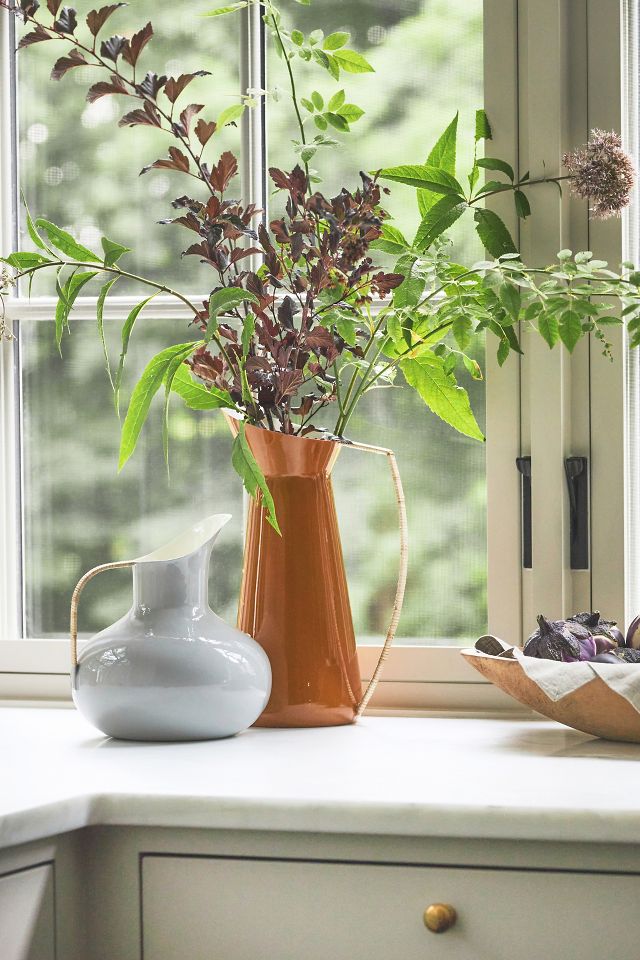 Martine Enamel Pitcher
Designed for decorative use, this enamel pitcher is a rustic choice for holding fresh flowers and dried palms. Stainless steel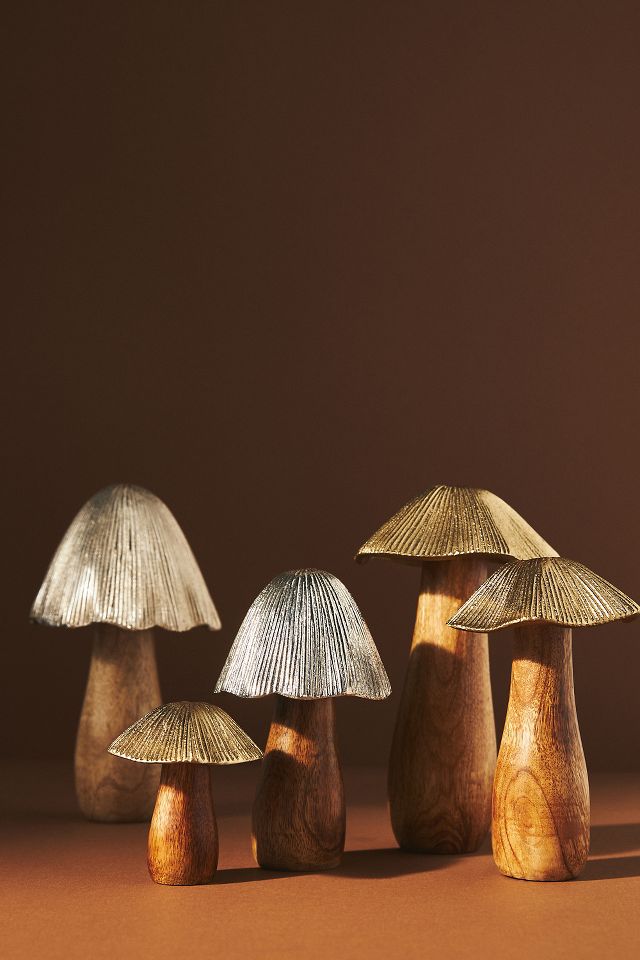 Toadstool Decorative Object
Lend a garden-grown touch to an interior decorative display with this collection of charming toadstools. They lend a natural touch to every holiday-time (or year-round!) mantelpiece or tablescape.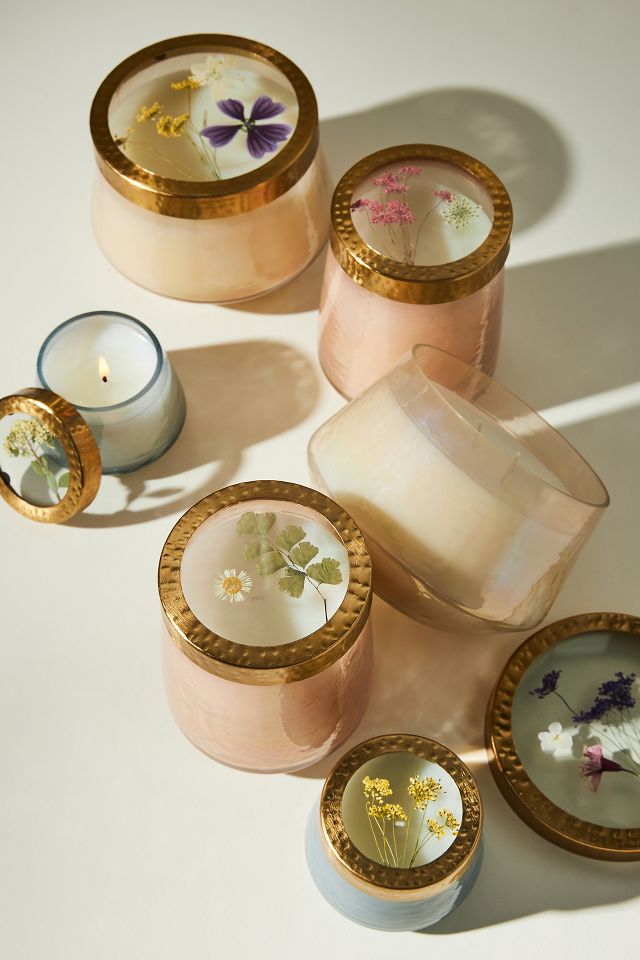 Floral Press Candle
For the blossoming soon-to-be mom or magnifi-scent matriarch, this pressed botanical candle offers a sweet way to tell her just how much you love her - and that she deserves some meditative me-time, too. Peony and Pomelo (Floral Fruity): Notes of sweet apple sit atop floral notes of peony, rose, and jasmine. Apricot Blossom (Fresh Fruity): Scents of mandarin and fresh cucumber mingle with fruity apricot and apple blossom. Sun-Soaked Citrus (Fresh Citrus): An aroma of sunny citrus, beautiful floral notes, and a cascade of sweet, smooth vanilla.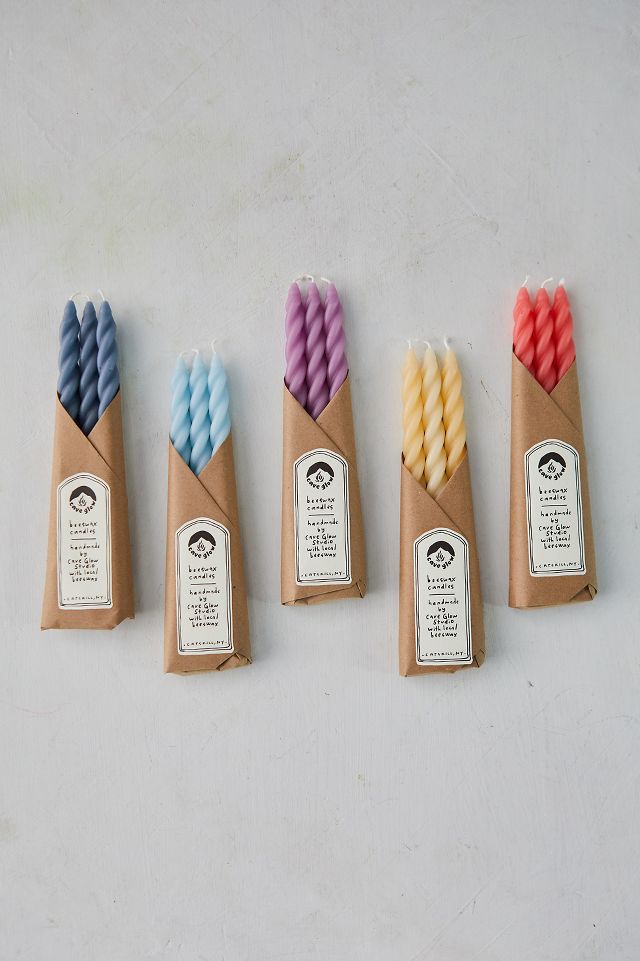 Twisty Taper Candles, Set of 3
Hand-crafted using locally-sourced pure beeswax and cotton wicks in the Cave Glow studio in Catskill, NY. Arriving in a set of three with a fun twisted shape.

Linnea Taper Candles, Set of 6 Forest Fir
The scents of spruce, fir needles and balsam blend to create this set of six taper candles, perfect for the tabletop or mantel.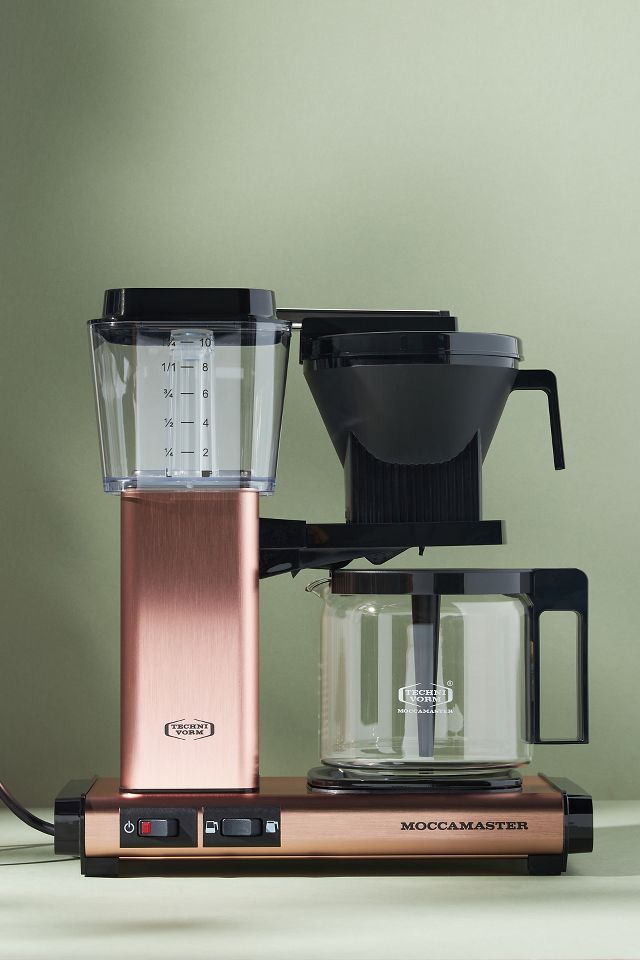 Moccamaster KBGV Select Coffee Maker
This kitchen-essential by Moccamaster is combines expert design with style, brewing a full or half carafe of coffee in just 4-6 minutes, with the assurance that the full flavor is released without over- or under-extracting. The brewing speed and hot-plate temperature adjust according to your preference, and the flow of coffee stops automatically when the carafe is removed. The hot plate features an independent copper heating element - keeping your coffee at the optimum temperature until you're ready for it.

Chinese Bouquet Rust Covered Porcelain Bonbon Box with Bunny
Porcelain bonbon box with bunny finial. 5"L x 4"T Made in Hungary.

Modern Dried Flowers
Whether they're displayed at weddings and special events, or simply lending charm to your home, these timeless arrangements bring any room to life.

Chinese Bouquet Blue Petite Octagonal Fish Box
Handcrafted petite octagonal box with fish finial. Made of porcelain. Made in Hungary.

Rothschild Bird Mini Cache Pot with Feet
Mini cache pot, handmade of porcelain. Approx. 3.75"L x 4"T. Made in Hungary.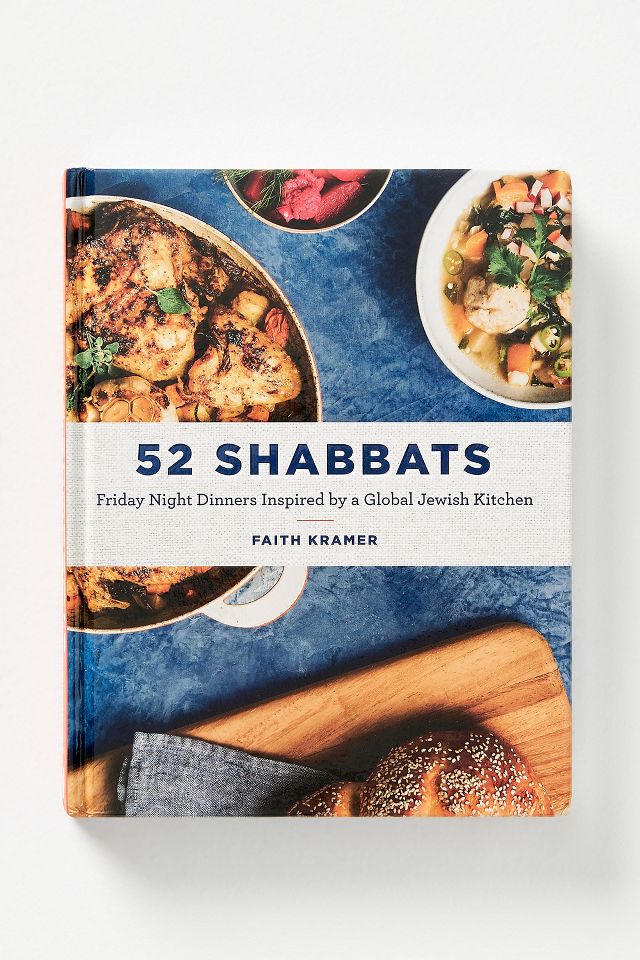 52 Shabbats
Outlining recipe pairings in a mix-and-match friendly format and incorporating easy substitutions throughout, this collection helps to make Shabbat accessible for all lifestyles. From challah to cardamom cheesecakes, these seasonally organized recipes are sure to inspire your weekly dinner menu.

Rothschild Bird Small Bud Vase with Lip
Handcrafted small bud vase with lip. Made of porcelain. Approx. 2.5"T. Made in Hungary.

Footed Irish Coffee Mugs, Set of 2
Coffee mug made of lead-free crystal. Approx. 4.1"L x 6.1"T x 3"W. Set of two.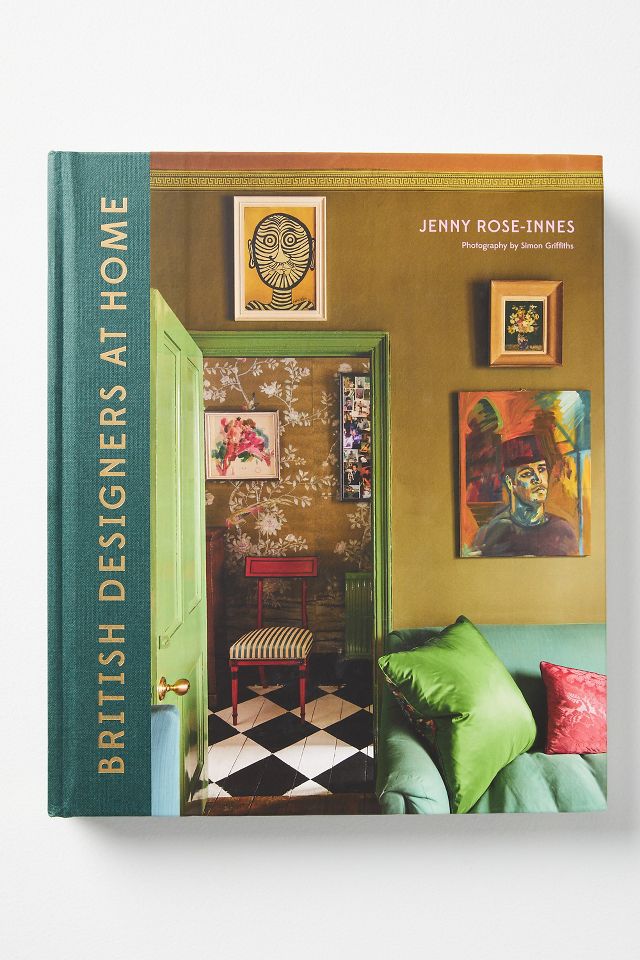 British Designers at Home
This engaging and visually stunning book profiles over twenty of the most important names in British design and decoration in their own personal spaces.

Amalia Flared Vase
Glass vase with signature spiral and sports a new flared rim

Badgley Mischka Home Ruched Throw in Gift Box, 50" x 70"
Add a luxurious and modern throw to any space with the Ruched Faux Rabbit Fur Throw by Badgley Mischka. This throw is the epitome of softness with a faux fur face reversing to an ultra soft solid faux mink. The simple hand ruched pattern is the perfect sophisticated detail for this gorgeous throw.

Giardinia White Porcelain Vase
Vase embellished with intricate, hand-carved patterns by artisans. Made of white glazed porcelain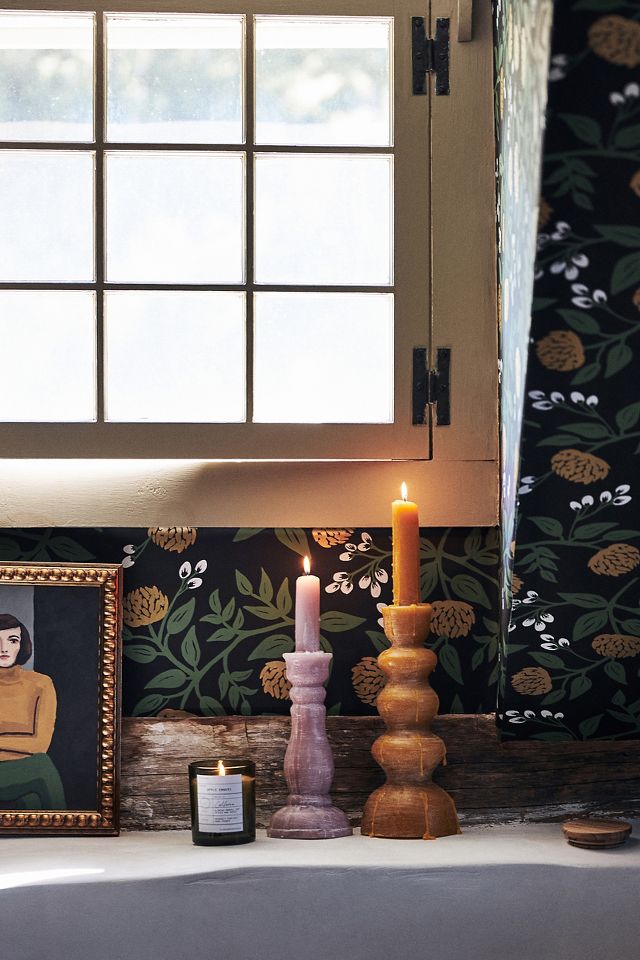 Spindle Taper Candle
Inspired by an elegant spindle shape, this taper features a base that allows it to stand on its own without a candle holder. Crafted from unscented wax with pigments that lend it a unique coloring, each taper invites ambiance to your dining table or provides a decorative accent for a mantelpiece moment above a fireplace.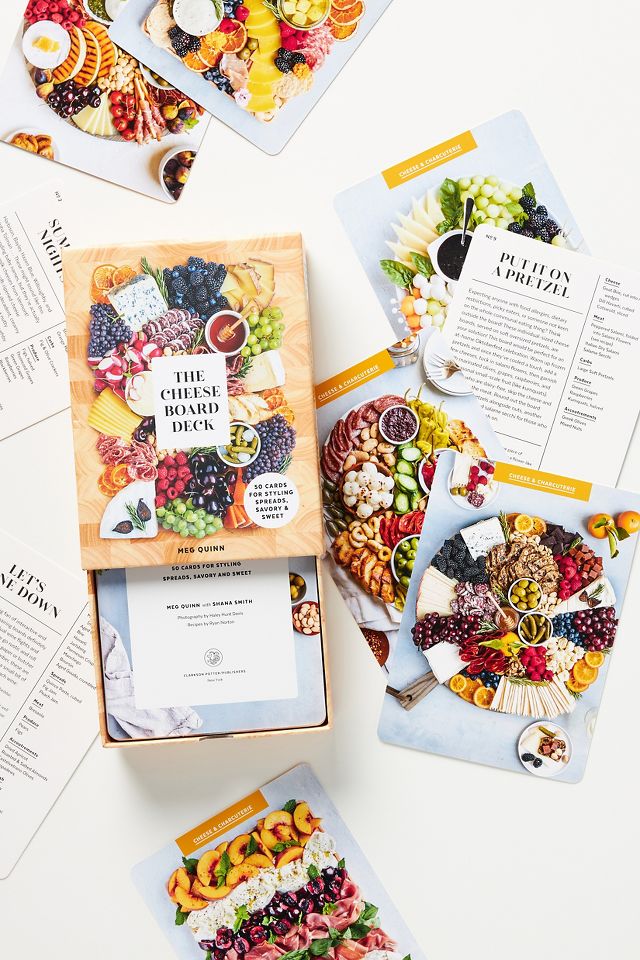 The Cheese Board Deck: 50 Cards For Styling Spreads, Savory, and Sweet
Elevate your next gathering with this beautiful, helpful card deck that offers 50 creative ideas for styling and presenting food platters for any occasion - no cooking skills required.

Churchill Hand Soap, Lotion & Towel in Angled Ceramic Caddy, Vanilla Bourbon
Elevate your bathroom aesthetic with the 4-Piece Soap, Lotion and Towel Set. Dispensers with easy-to-use pumps for dispensing just the right amount of soap or lotion. Bath tray with raised edges for organizing your counter space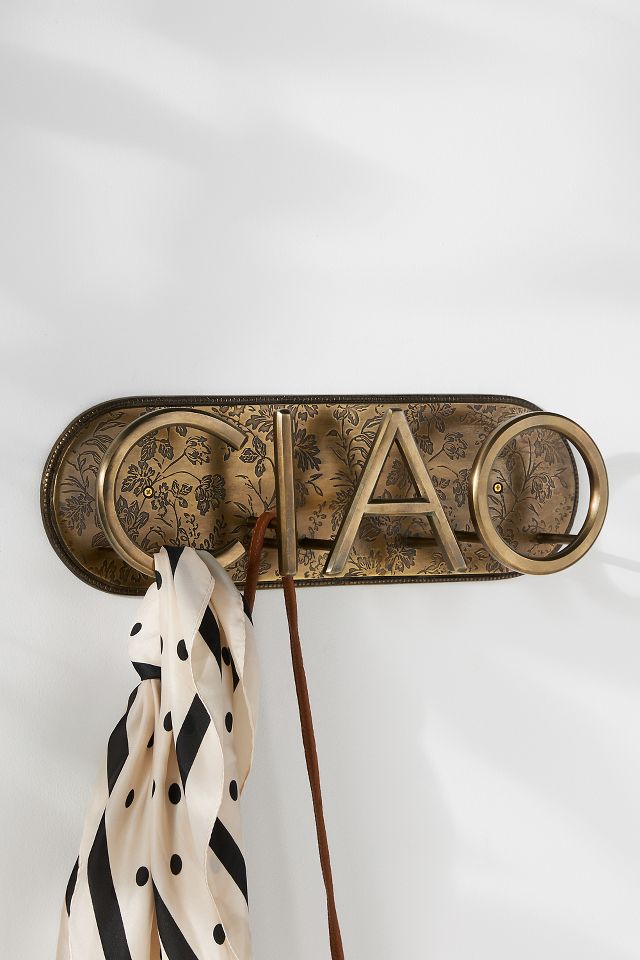 Ciao Hook Rack
Brass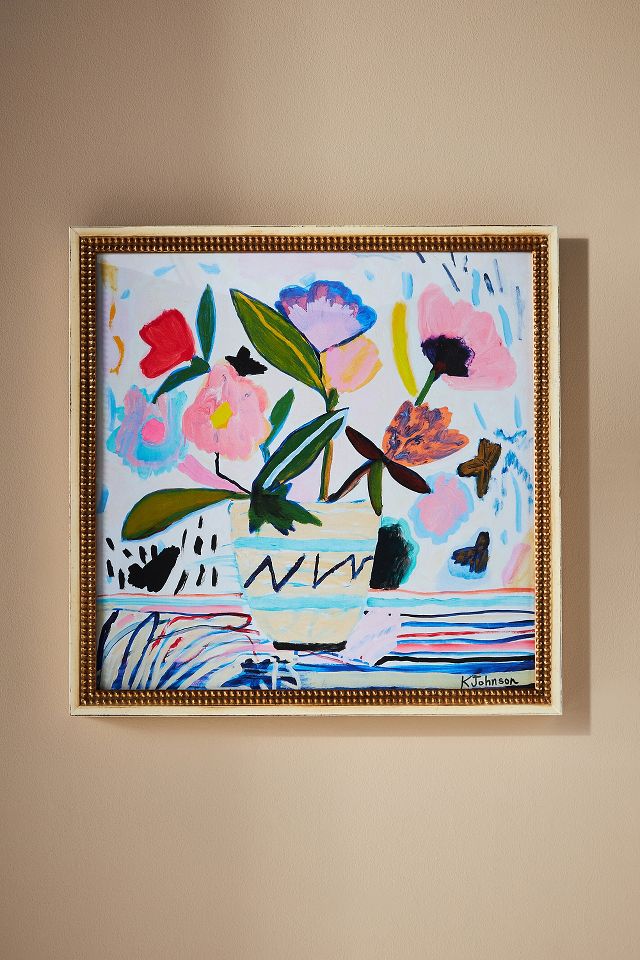 Pink Poppy Wall Art
Artist Kaitlin Johnson works in acrylics on canvas, creating dramatic abstract paintings inspired by nature. Her artistic practice focuses on coaxing out the beauty and raw emotion of each inspiration, drawing on rhythms and unique combinations of color gathered from her world travels. There is always an inspiration, from a landscape to a pattern to a combination of colors, that is immediately transferred onto the canvas in a raw form. She begins by letting the atmosphere around her guide her brush, stacking color upon color, layer upon layer, until slowly her vision begins to take shape and she produces a satisfying end product.

Virtus Candy Dish
Catchall dish is decorated with the Versace V, set against a checkerboard design Made of porcelain. Approx. 7"L x 7"W

Il Bartattolo del Farmacista Biscotti Jar, 13 oz.
The shape of this jar is one of the classic shapes of the apothecary jars of the Italian Renaissance, with lion heads holding twisted ring handles. The exotic illustration, all in blue, is another hallmark of these jars. The painting on this jar is masterful. It is completely handmade and hand-painted in the Tuscan village of Montelupo, world-famous for centuries for their ceramic productions.

Orrefors Raspberry Small Bowl
Designed by Anne Nilsson. Bowl made of lead-free crystal. 7.5"Dia. x 3"T.

Galison Publishing Liberty London 500-Piece Double-Sided Puzzle
Liberty London is known for its floral and graphic prints and the offering of innovative and eclectic designs. The Liberty London Maxine 500 Piece Double Sided Puzzle with Shaped Pieces from Galison is a new spin on the double-sided puzzle with 15 shaped pieces. Glossy front and matte back for easy sorting. 500 pieces total; 15 shaped pieces.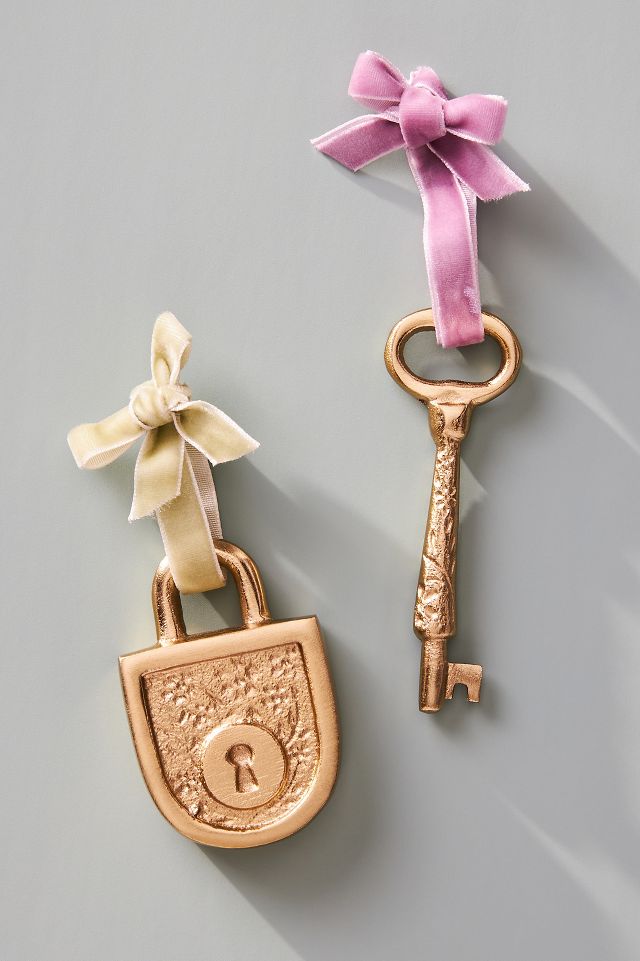 Lock and Key Ornament Set
This lock and key set makes a sweet gift for a special someone - keep one piece and give the counterpart to your other half.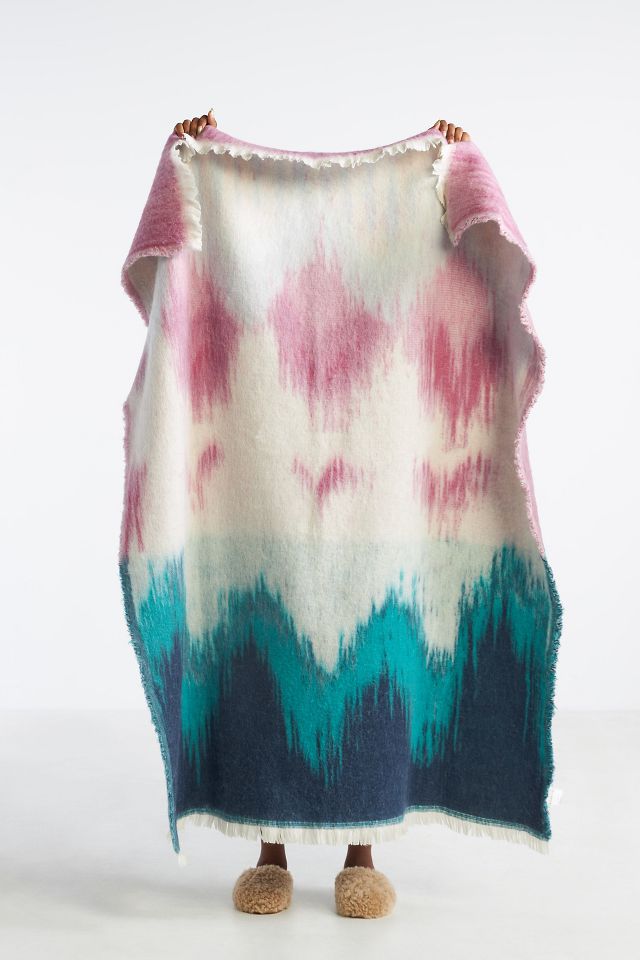 Woven Crisanta Throw Blanket
Soothing hues of warm and cool tones adorn this plush throw blanket - lending a dreamy accent to your interior. Wool, polyester, acrylic, nylon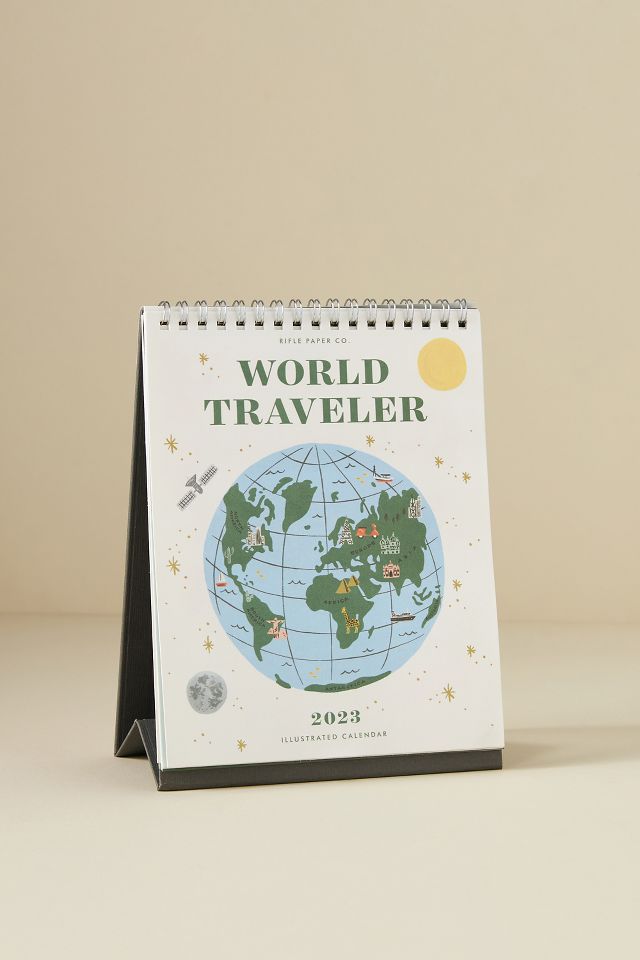 Rifle Paper Co. 2023 Travel Desk Calendar
Travel to a new country every month without leaving your desk with this illustrated mini calendar. 12-month calendar spans January 2023 - December 2023. Spiral binding. 12 pages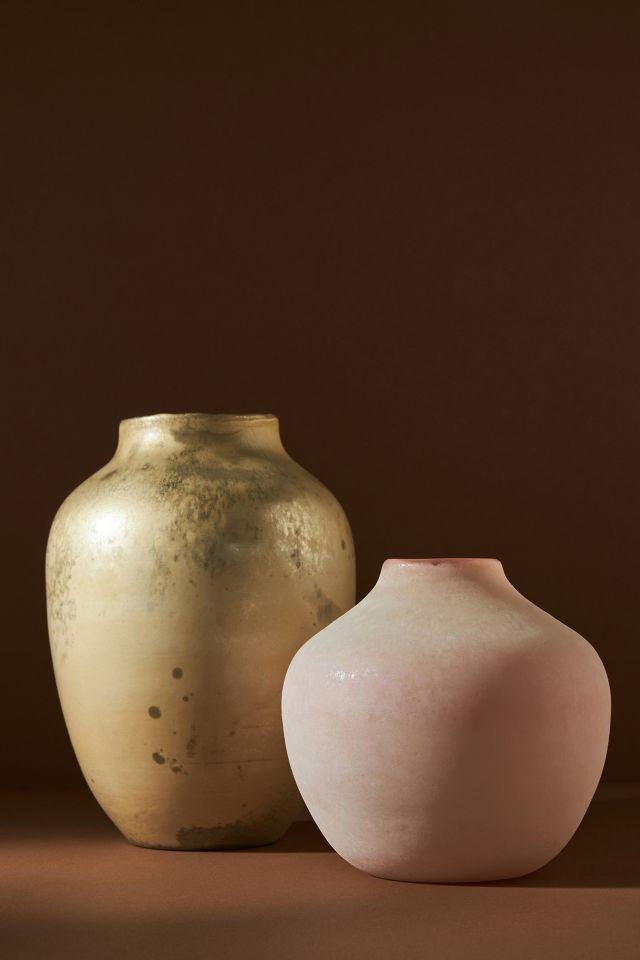 Isolde Glass Vase
Crafted of blown glass in a neutral tone, this shapely vase will complement any fresh or faux arrangement. Blown glass

Leibovitz Sumo Book
The legendary photographer, Annie Leibovitz, takes stock of more than 40 years of work from her viscerally intimate reportage for Rolling Stone® magazine in the 1970s to polished portraits for Vanity Fair®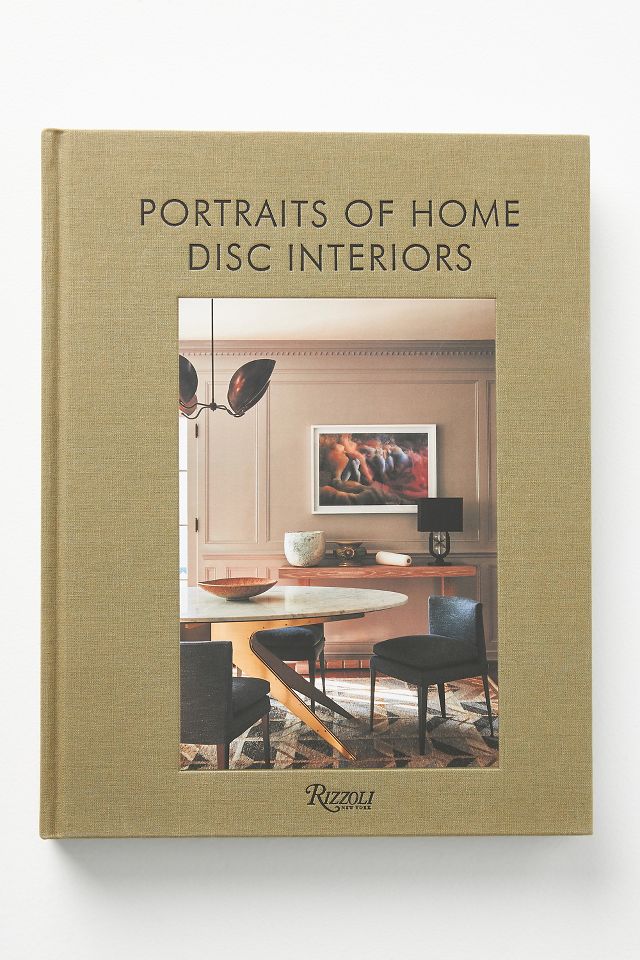 DISC Interiors: Portraits of Home
Founded by Krista Schrock and David John Dick, DISC Interiors strives to create a sense of balance between traditional and contemporary design aesthetics. This book showcases a collection of modern homes that feel classic and lived-in.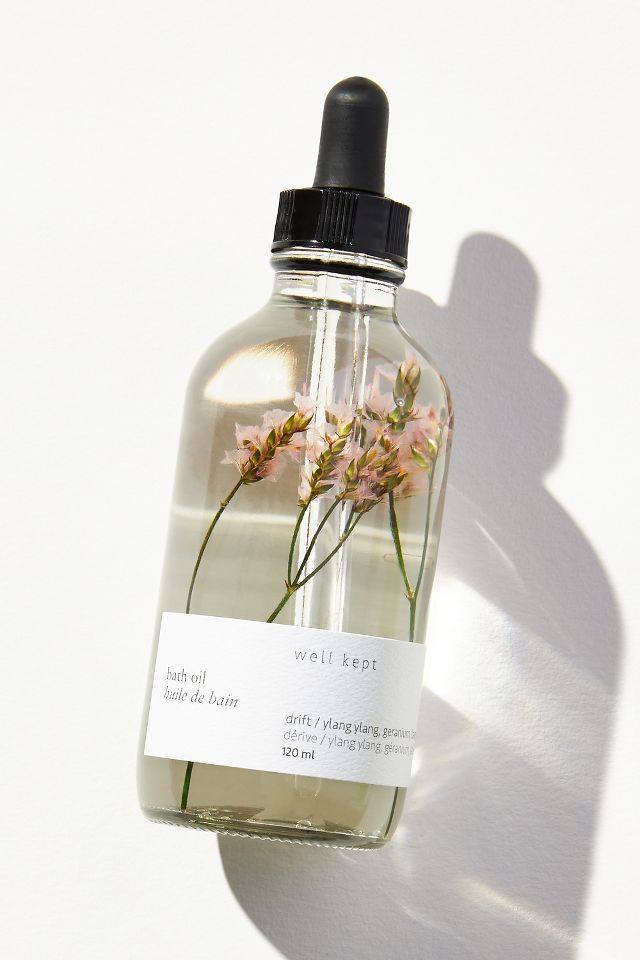 Well Kept Bath Oil
Enjoy the benefits of aromatherapy with this soothing bath oil, formulated with a blend of coconut oil and essential oils to help nourish and hydrate the skin.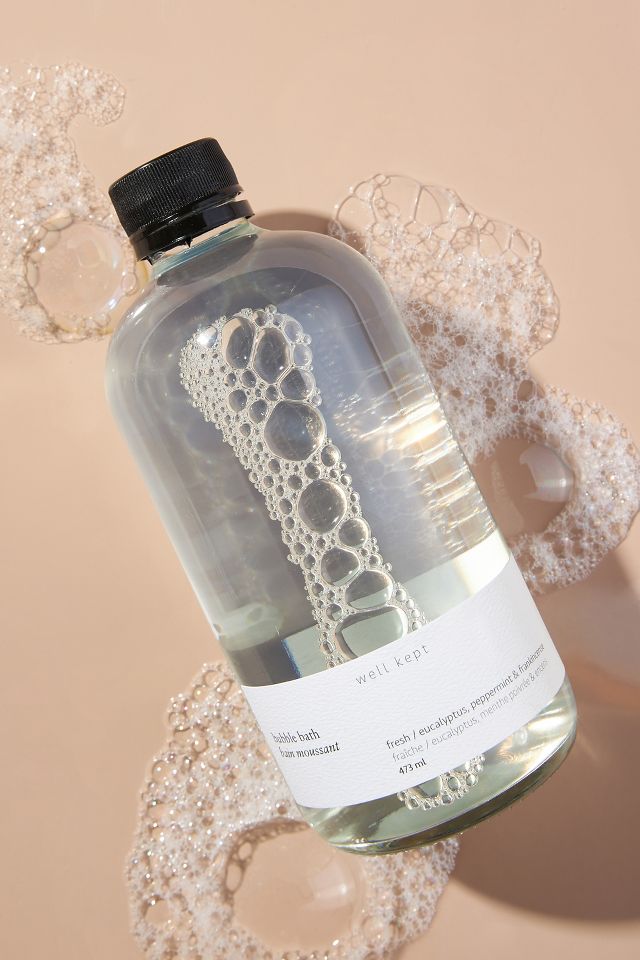 Well Kept Bubble Bath
Relax into a soothing aromatic experience with this scented bubble bath. Invert the bottle to re-blend the essential oils, then pour into the running bath water. Stir the bath as it fills to create more bubbles.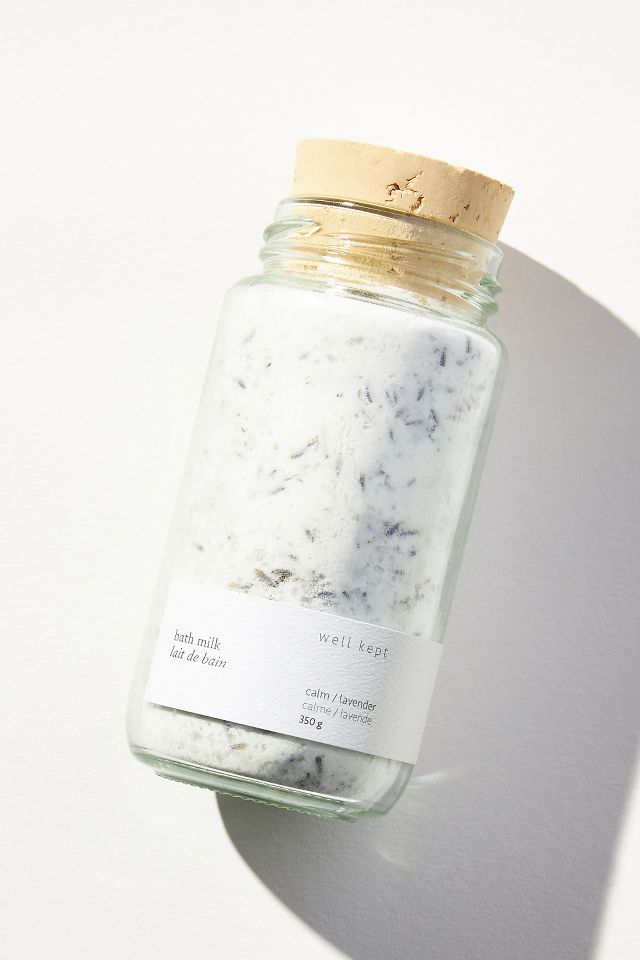 Well Kept Bath Milk
Soothe: A nourishing blend of coconut milk and epsom salt relaxes your muscles and relieves stress, while rose essential oil helps ease pain (especially menstrual discomfort), and bergamot essential oil reduces inflammation. Calm: A nourishing blend of coconut milk and epsom salt relaxes your muscles and relieves stress, while lavender helps soothe inflammation—and your mind.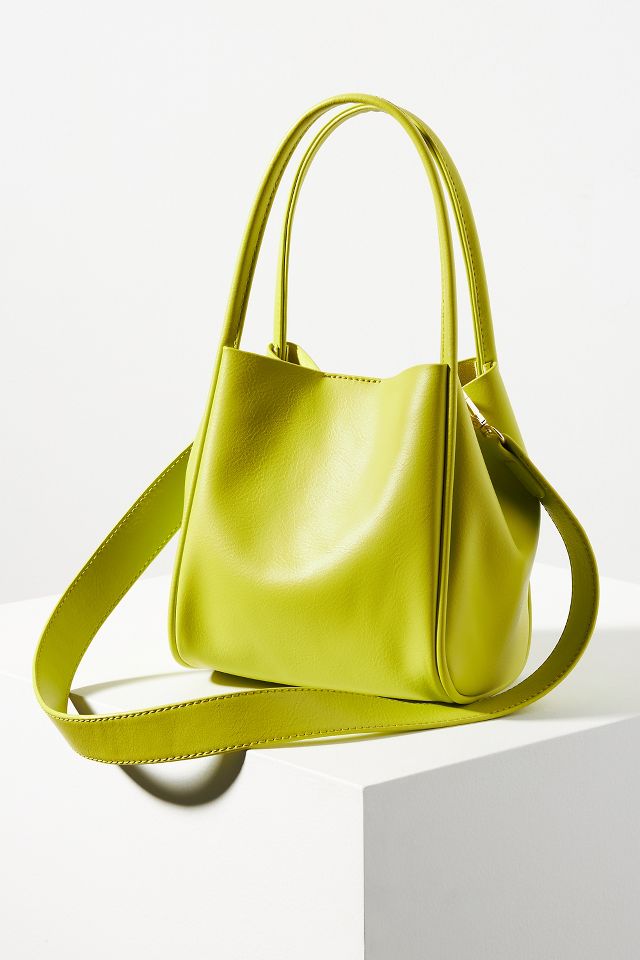 Slouchy Tote
Polyurethane


DANNIJO Bilancia Earrings
Shimmering crystals highlight these nostalgic heart-shaped post earrings, bringing vintage-inspired sophistication to your special occasion. 640" width="300" height="450">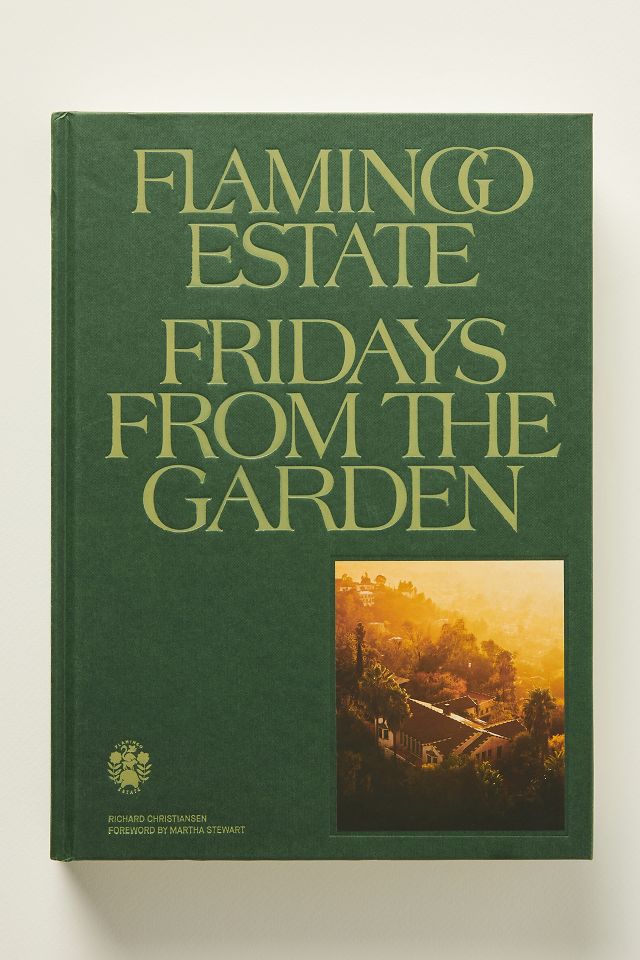 Fridays from the Garden
Settled in the hills overlooking Los Angeles, Flamingo Estate is a home that celebrates Mother Nature's most precious gifts and the pleasures grown in the garden. This collection includes 150 recipes from a year spent at Flamingo Estate, alongside the story of a house that became a brand, and a brand that revolutionized regenerative farming.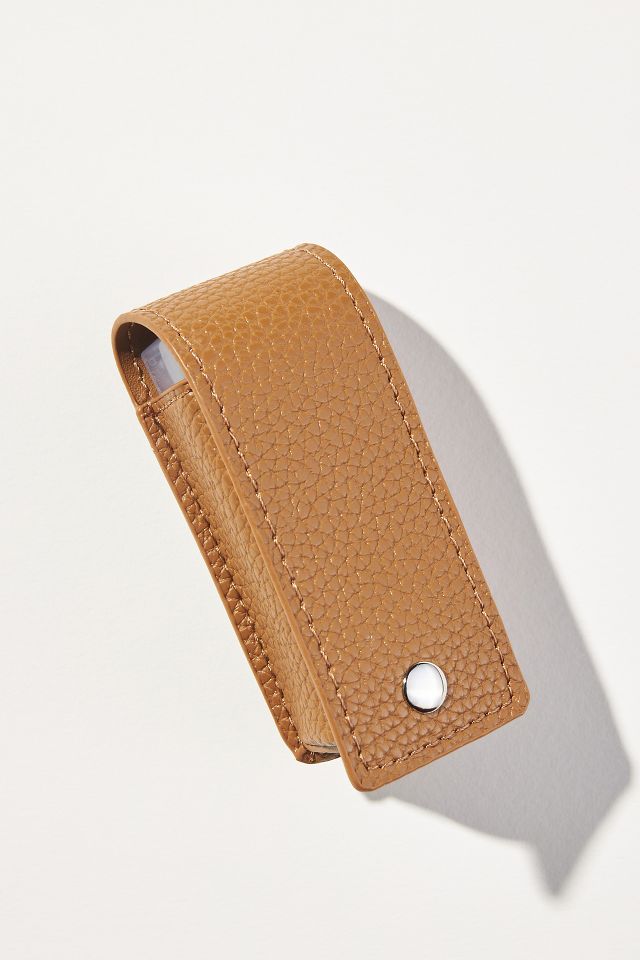 Chronically Chic Daytripper Travel Pill Case
Store all your medications and supplements for the day in this secure, yet stylish, pouch.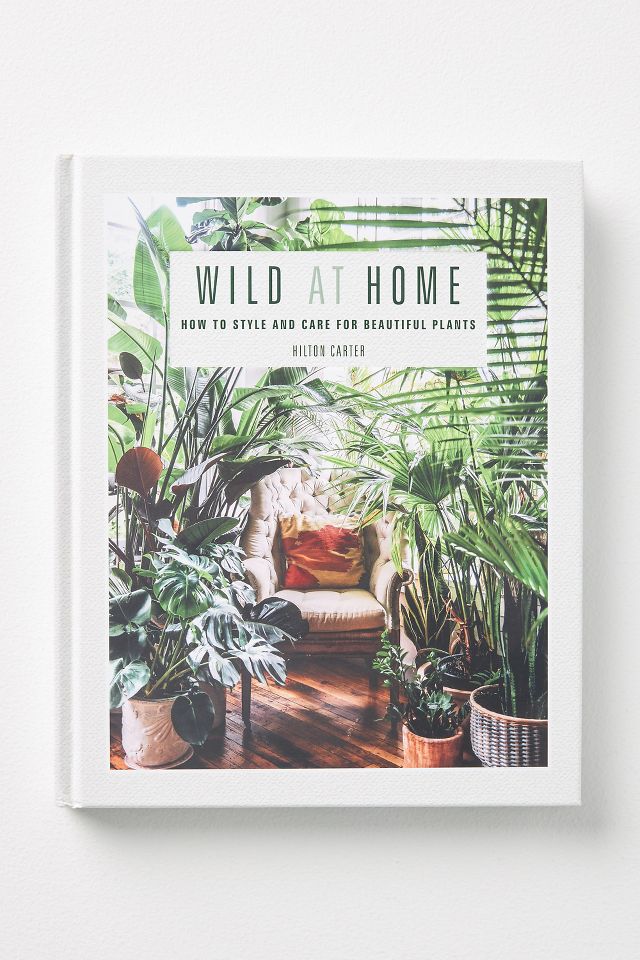 Wild at Home
Learn all about creating your own urban jungle – from propagating and potting to arranging your thriving plants.

Rothschild Bird Porcelain Baby Shoe Keepsake
Handcrafted baby shoe. Made of porcelain. Approx. 4.5"L x 2.75"T. Made in Hungary.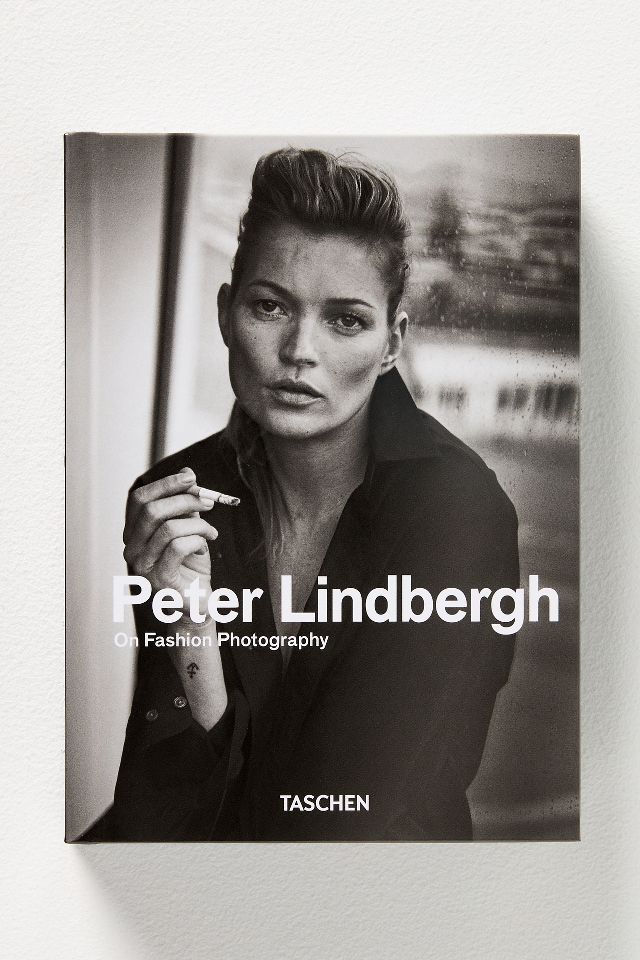 Peter Lindbergh. On Fashion Photography
This book gathers more than 300 images from forty years of Peter Lindbergh's career. It traces the German photographer's cinematic inflections and humanist approach, which produced images that are seductive and introspective at once.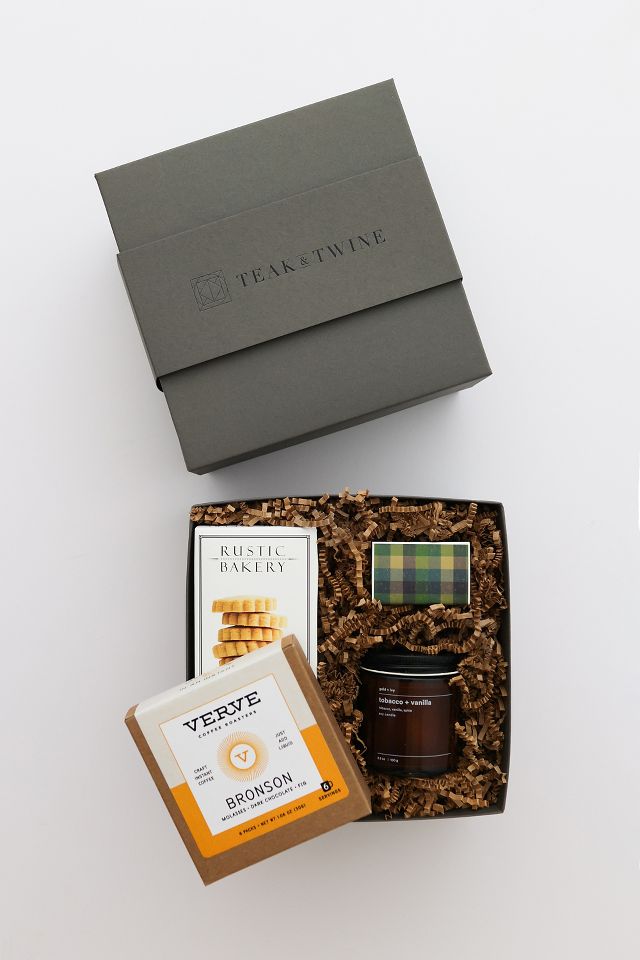 Teak & Twine The Cup of Joe Gift Box
Is there anything better than the smell of freshly brewed coffee in the morning? How about a day that starts with a coffee-kick and ends with the tastiest sweet treats? We thought so! This gift is perfect as a closing gift, housewarming gift, client gift... or for anyone who can't stop raving about their new pour-over!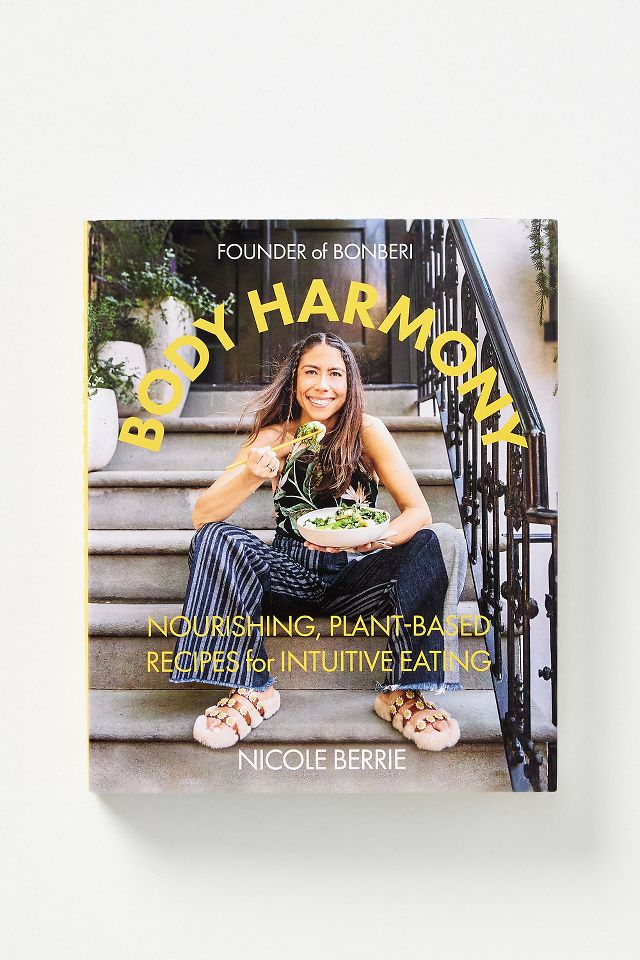 Body Harmony: Nourishing, Plant-Based Recipes for Intuitive Eating
Founder of the popular lifestyle brand "Bonberi," Nicole Berrie presents her guide to food-combining in order to promote a healthier, more balanced life.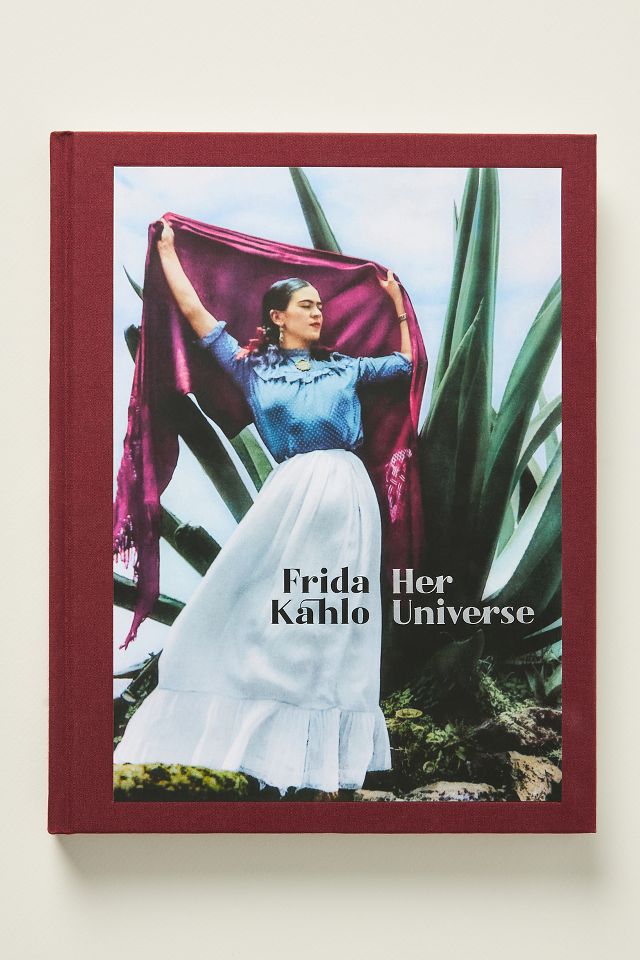 Frida Kahlo: Her Universe
This tribute to iconic Mexican painter Frida Kahlo is realized through almost 300 archival items - from her wardrobe to her personal art collection.

Make This Tonight
Whether it's a quick weeknight meal or an extravagant dinner party, these 100 recipes are perfect for every occasion, bursting with flavor, and require little effort.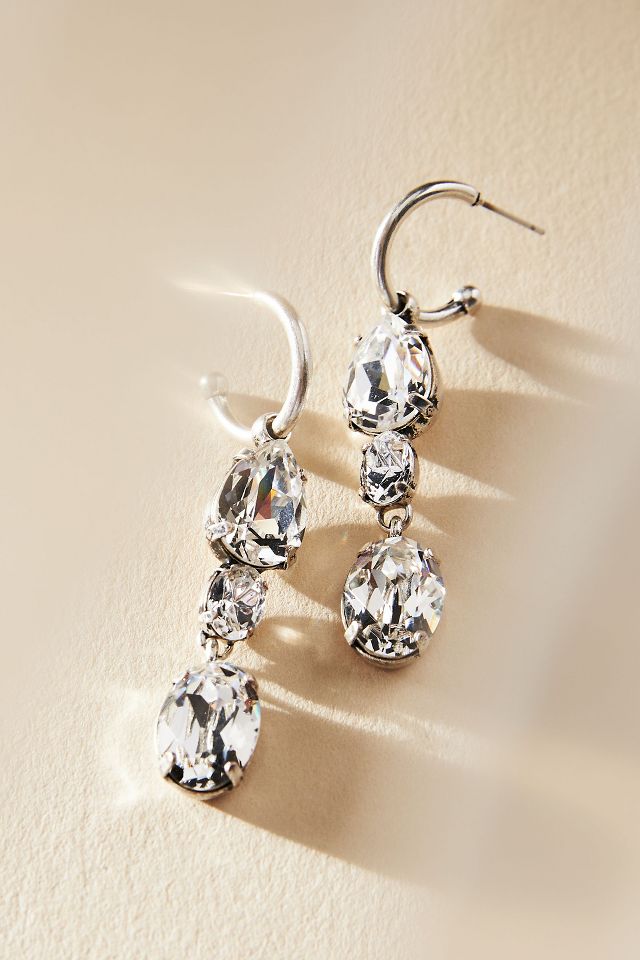 DANNIJO Garth Earrings
These dainty silver hoops suspend three expertly cut crystals, absorbing and reflecting the light with an iridescent glow.

Covered Egg Bonbon with Bunny
Egg bonbon box with bunny finial. Made of porcelain. Approx. 3"L x 3"T. Made in Hungary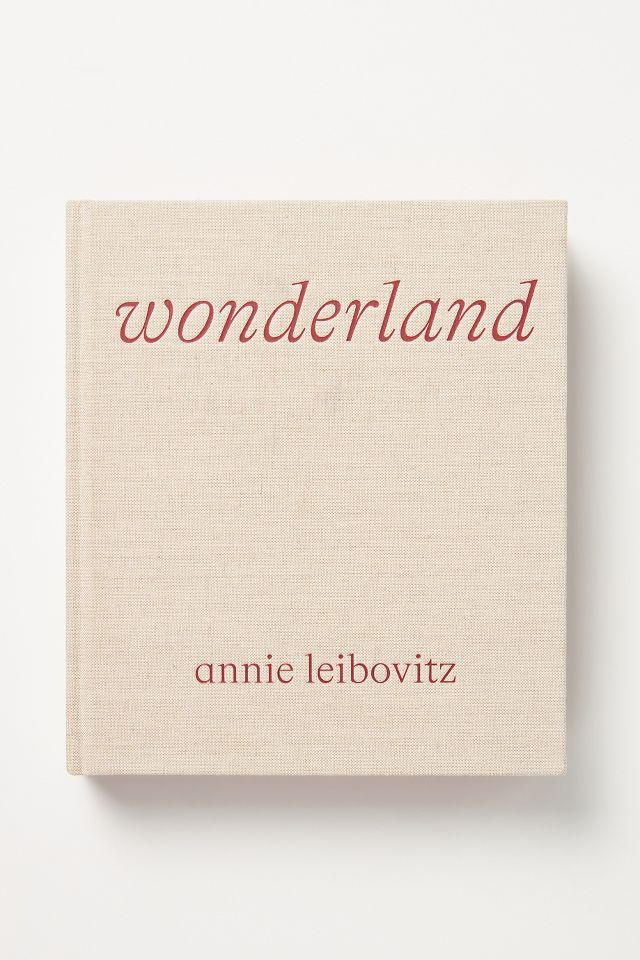 Wonderland
This collection features the most iconic photographs captured by renowned Vogue photographer Annie Leibovitz over the course of her career.

Assorted Fruity Fondants
Assorted fruity flavored candies carried by a stuffed doll. Italy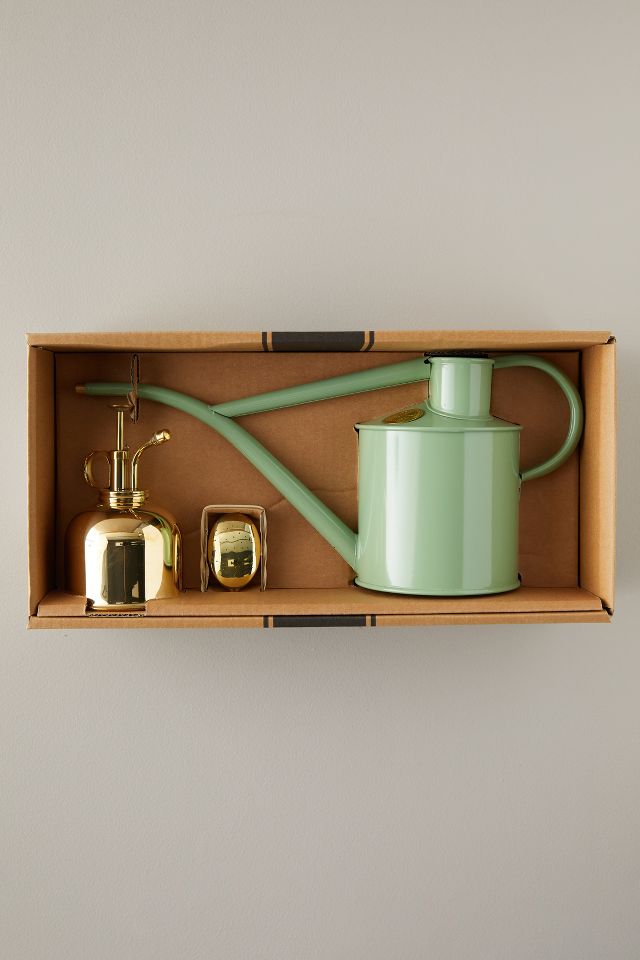 Haws Watering Can + Plant Mister Gift Set
A beautiful gift for the gardener, this watering can is a classic style from Haws. Tucked into a matching gift box, each can is made from steel and topped with the traditional Haws brass rose for gentle watering. The mister provides a gentle shower for humidity-loving terrariums, orchids, or ferns.

Orrefors Carat Small Vase
Inspired from jewels and gemstones designed by Lena Bergstrom. Sharp and unique asymmetrical design reflects modern times with a scent of Nordic Romance. Faceted vase crafted of glass. 3.6"W x 7.1"T.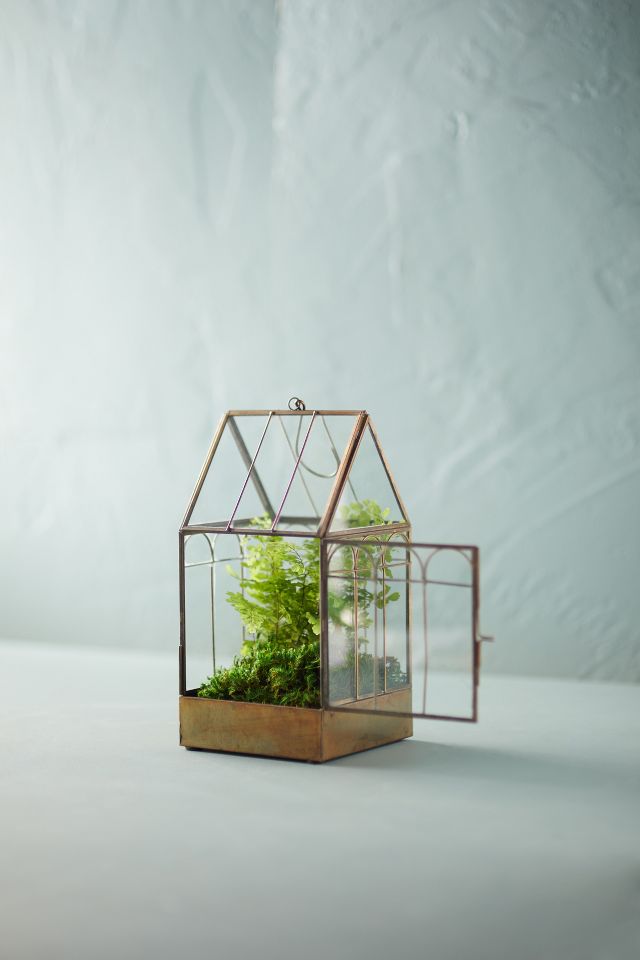 Brass Greenhouse
A contemporary, greenhouse shape makes this many-paned terrarium the perfect place to display air plants, dried specimens and more.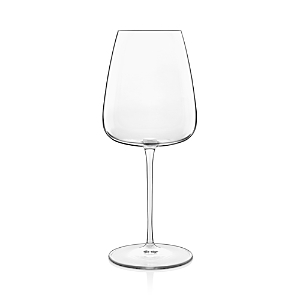 Luigi Bormioli Talismano Glassware
Talismano glassware by Luigi Bormioli offers modern contours in a highly break-resistant collection for everyday use or for entertaining.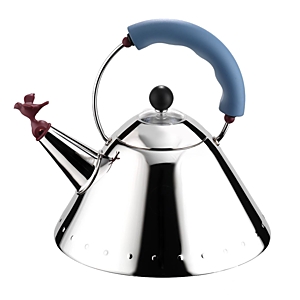 Michael Graves for Alessi Kettle - Small Bird Shape
Designed by Michael Graves. Post modern kettle with handle and small bird-shaped whistle. 9"H x 8.5" D (Holds 9 cups). 18/10 stainless steel. Made in Italy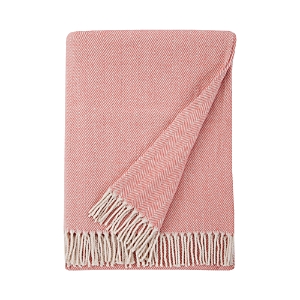 Sferra Celine Throw
Layer on soft, luxurious warmth with this cozy, brushed cotton throw in a subtle herringbone weave.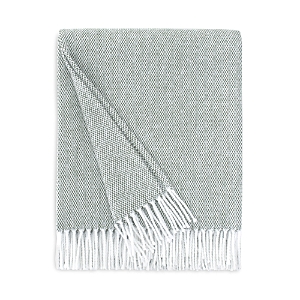 Sferra Terzo Throw
Cozy up with this soft, plush cotton throw by SFERRA, featuring a luxurious knit in pastel hues finished with a classic fringe.

Zwilling J.a. Henckels Twin Four Star 8-Piece Knife Block Set
Beautifully crafted, hand sharpened and polished, this knife set from Zwilling J.a. Henckels offers a revolutionized standard for cutlery with laser-controlled edges and ergonomic design.