Paul Smith Men's Bear Money Bank
His philosophy—"Expect the unexpected"—has propelled this self-taught British designer to knighthood and a top spot in the design world. His signature style is classic with a twist, often infused with a very British sense of humor. Ceramic

Lee Steak Knives, Set of 4
Set of four. Stainless steel, pakkawood, copper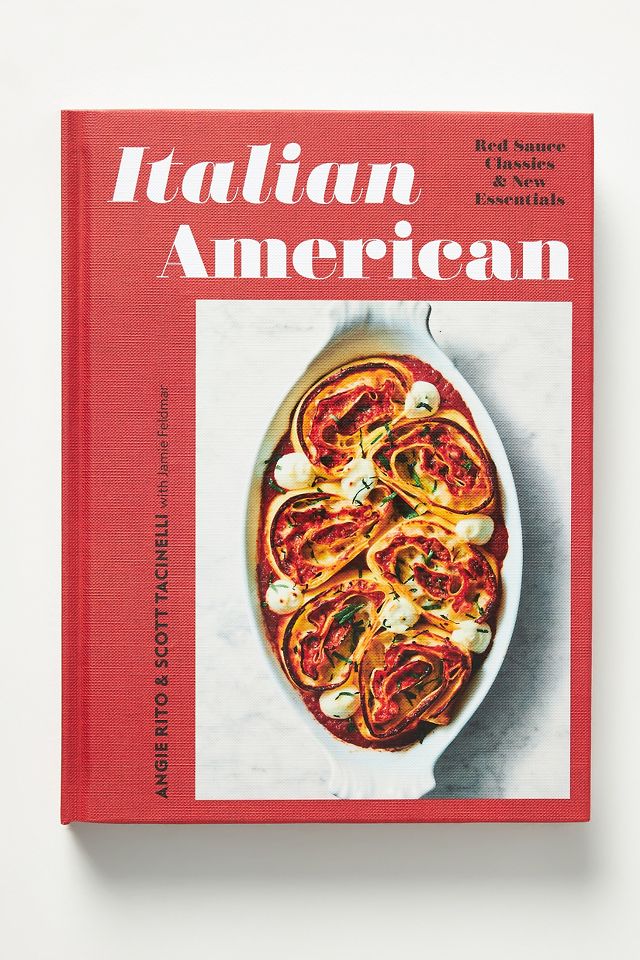 Italian American
Reimagine Italian-American cooking, with more than 125 recipes rich with flavor and nostalgia from the celebrated husband-and-wife chef team of Michelin-starred Don Angie in New York City.

Il Barattolo di Stemma DiCamillo Biscotti Jar, 13 oz.
The pedestal base, the egg-shaped vase, and side handles of this jar all point to its regal lineage. The design borrows from extravagant style of ancient Rome, rediscovered and then copied in the Renaissance and called "grottesco." The crest of the DiCamillo Bakery is the central image. This jar is completely handmade and hand-painted in the Tuscan village of Montelupo, world-famous for centuries for their ceramic productions.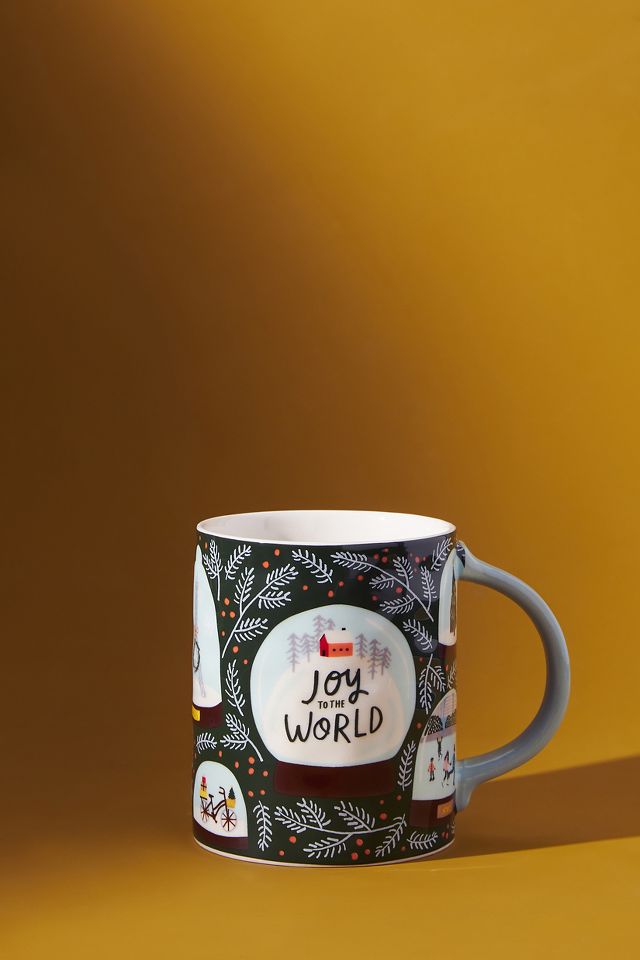 Joy To The World Mug
This festive mug makes the perfect holiday gift for an office Secret Santa, neighbor, or teacher.

Long Umbrella
Umbrella with logo print. Made of metal and nylon. Approx. 32.3"W

Bertil Vallien "Brains On Stone Hefaistos" Sculpture
Limited Edition of 500 pieces By artist Bertil Vallien. Mounted mask sculpture is made of glass. Approx. 2"L x 2.5"W x 5.75"T. Sweden

Biscotti Farnese Bandiera Jar
Handmade and hand-painted in the Tuscan village of Montelupo, world famous for their ceramic production. This royal blue jar, a compliment to any kitchen counter, is decorated with the Italian Ceramic pattern known as Arabesco. A flowing decoration based on rhythmic linear patterns of scrolling and interlacing foliage and tendrils. The generous size of this jar plays host to an equally generous assortment of individually wrapped biscotti, almond macaroons and chocolate-covered biscotti. This is an unforgettable gift and will hold a place of honor in any home.

Bertil Vallien "Drifter Blue" Boat Sculpture
"Drifter" expresses simplicity and space with an encased figure in copper that flows freely in his boat. It is Bertil Vallien's latest edition of Boats and includes a black and white glass spiral to which he often returns. Drifter has a glass base that makes it stand out further. Made of glass. Approx. 11"L x 1.57"W x 1.75"T. Sweden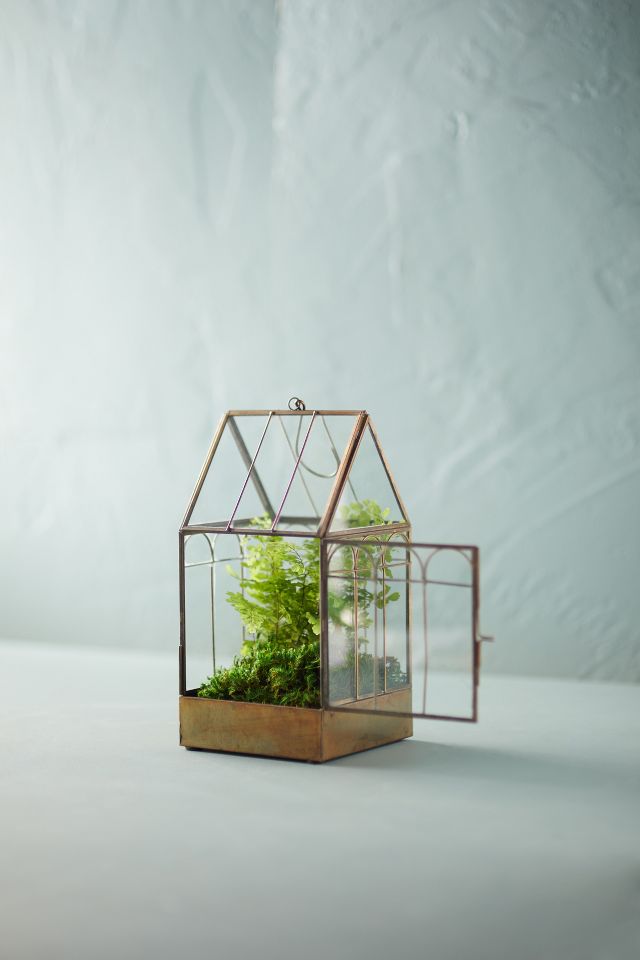 Brass Greenhouse
A contemporary, greenhouse shape makes this many-paned terrarium the perfect place to display air plants, dried specimens and more.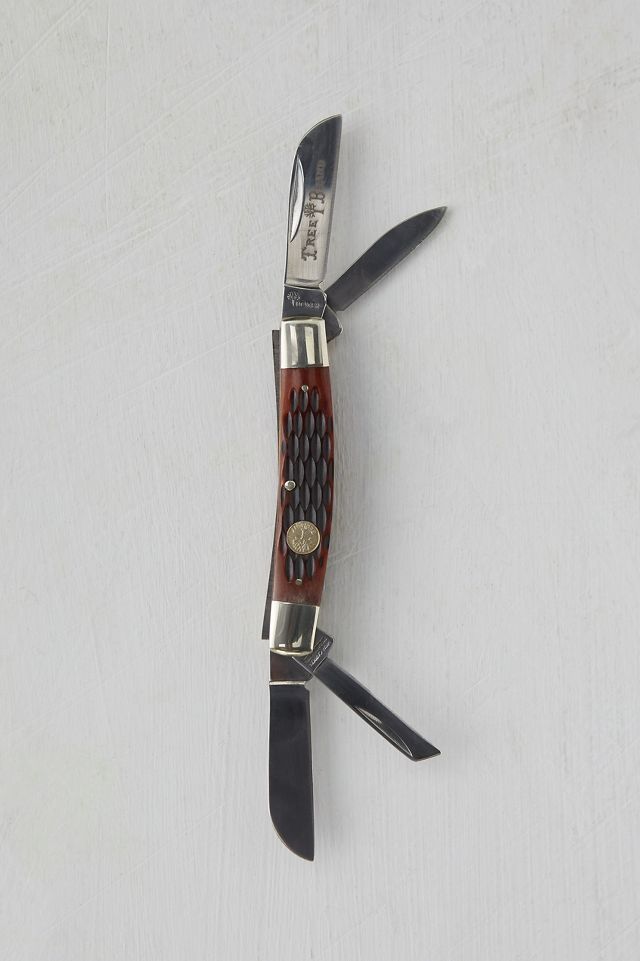 Boker Pocket Knife
A modern update to the traditional pocket knife, offering all the best components, featuring bone scales, nickel silver bolsters, brass linings, and high carbon stainless steel blades. for those who don't mind using two hands. Germany

Georg Jensen Sky 5 Dice Set
Fastened with a leather strap, this dice case is fashioned from mirror polished stainless steel and contains five classic dice that are a luxurious addition to a game night or party. Part of the Sky collection designed by French-born Aurelien Barbry, who describes his work as "aesthetic functionality" that brings together both elegance and complete practicality. Dimensions: 3.31"H x 0.79"W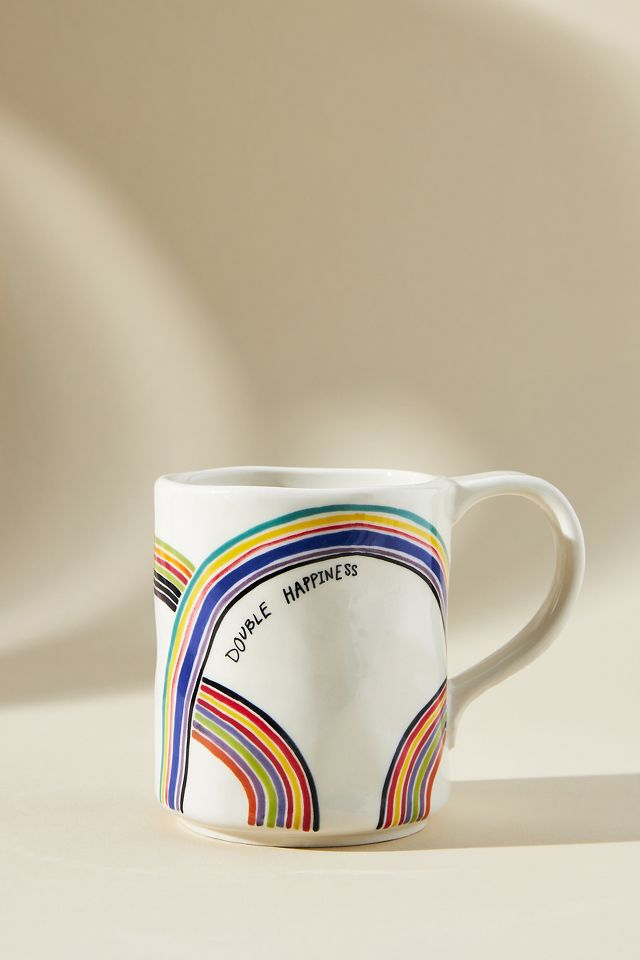 Double Happiness Rainbow Mug
Featuring a vibrant rainbow motif, this mug brings a bit of cheer to your morning routine.

Today's Special
Get to know 100 of the most exciting rising-star chefs from around the world, as selected by 20 respected culinary figures. Hardcover. 440 pages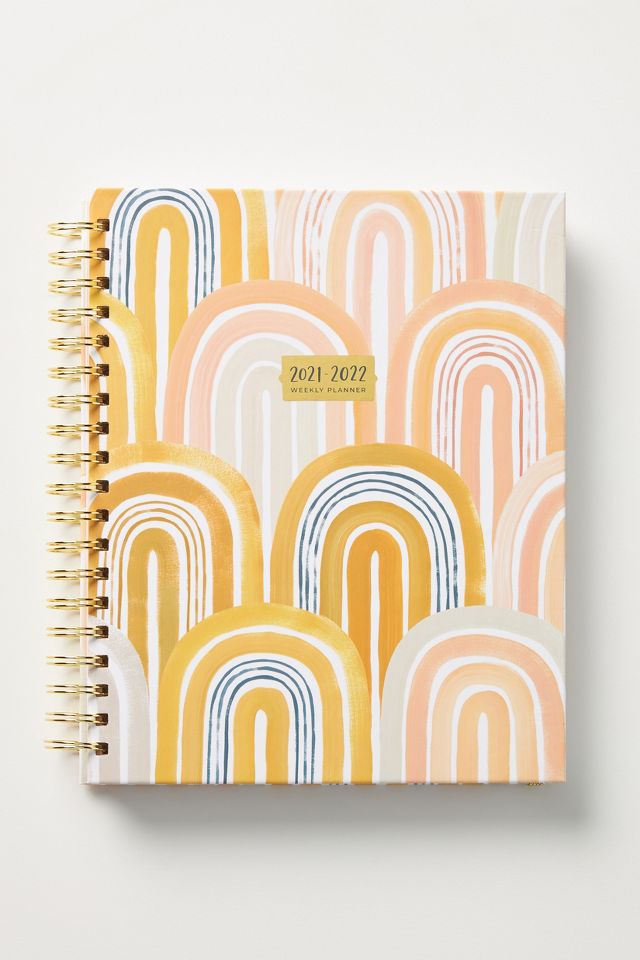 Emerson 2021-2022 Spiral Planner
17-month planner spans August 2021 - July 2022

Paul Smith Men's Stripe-Trim Walker Umbrella
Paul Smith umbrella with multicolor striped trim. Metal pole with wooden handle. Polyester.

Acetaia Del CristoTraditional Balsamic Vinegar Classic - White Seal
In the Acetaia, not just the air, but time, is rarefied. To obtain a real Tradizionale, at least 12 years must pass to get at the first complete expression of a well - defined personality. It has an inviting acidity, smoothed by perfectly defined fruity and spicy scents. The sweet-and-sour duality is complex and grows more so depending on the foods it is served. White Seal is attributed to products that have aged for more than 12 years.

Charcuterie Board
Includes: Sanniti Parmesan Reggiano, Pecorino di Amatrice Eurodate, Speck Ham Alto Adige, Parmacotto Milano Salame, Bernina Bresaola Punta D Anca, Sanniti Castelvetrano Olives, Bernardini Truffle Acacia Honey, Dalmatia Fig Spread, Bruschettini Classico with Sea Salt, Focaccibites Garlic & Parsley, and Marcona Almonds.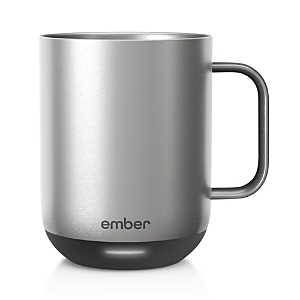 Ember Gen 2 Heating Mug, 10 oz.
Set your precise drinking temperature and keep it there, so your hot beverage remains perfect from the first sip to the last drop with this heating mug. A smart temperature control mug maintains your chosen temperature for up to 1.5 hours, or all day on the included charging coaster. Ember Mug2 pairs with the Ember app, allowing you to set your drinking temperature, receive notifications when that temperature is reached, save presets for your favorite drinks, customize the LED color, and more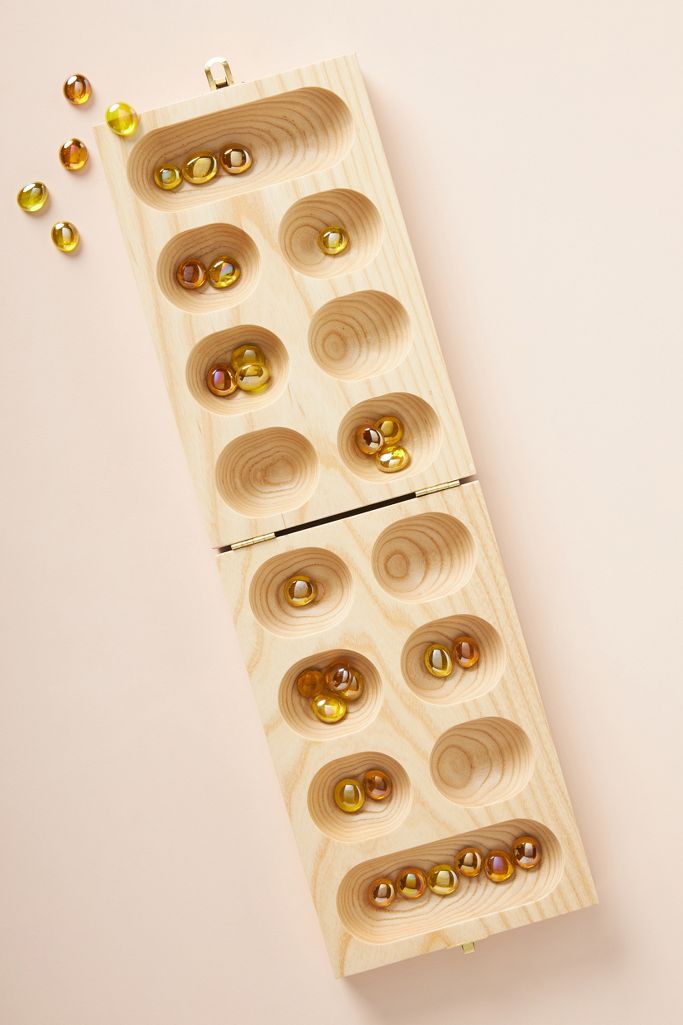 Wolfum Mancala Game
Exquisitely crafted from solid ash wood, this mancala game promises to be cherished as a family heirloom for years to come.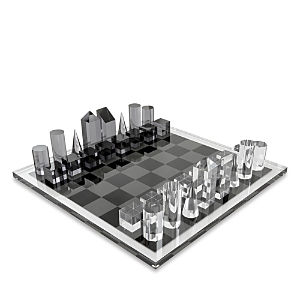 Tizo Designs Lucite Chess Set
Set includes 32 Lucite chess pieces (16 clear and 16 smoke-tone), one Lucite board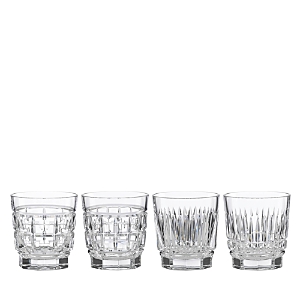 Thomas O'Brien for Reed & Barton New Vintage Barware Collection
Highlighted by sleek architectural lines, this exclusive collection by Thomas O'Brien brings a distinctive touch of style to cocktail hour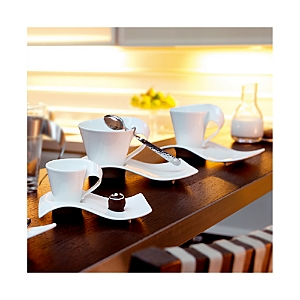 Villeroy & Boch New Wave Café Accents
Wake up in style with this designer coffee series from Villeroy & Boch. These stylish mugs look like works of modern art, but are actually functional pieces that make getting up in the morning just a little more worth while. Complete with matching party plate-sized to hold a small treat. This cool collection is perfect for morning, noon or night. Microwave and dishwasher safe.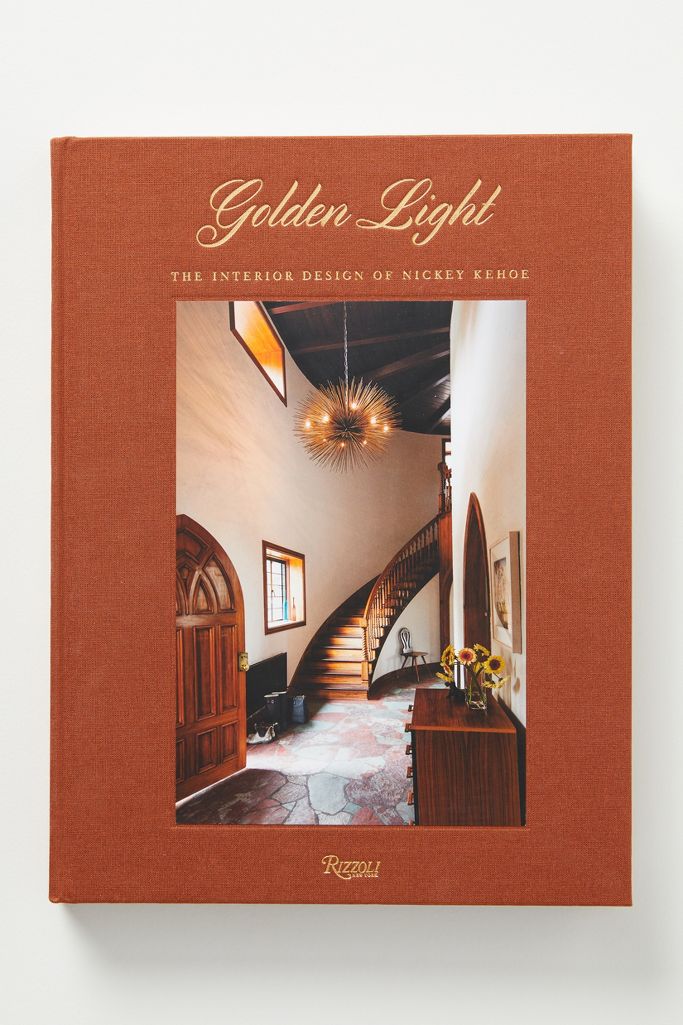 Golden Light
This resplendent coffee table book offers a visual journey through the unfussy, elegant, and eclectic interiors from renowned designers Todd Nickey and Amy Kehoe.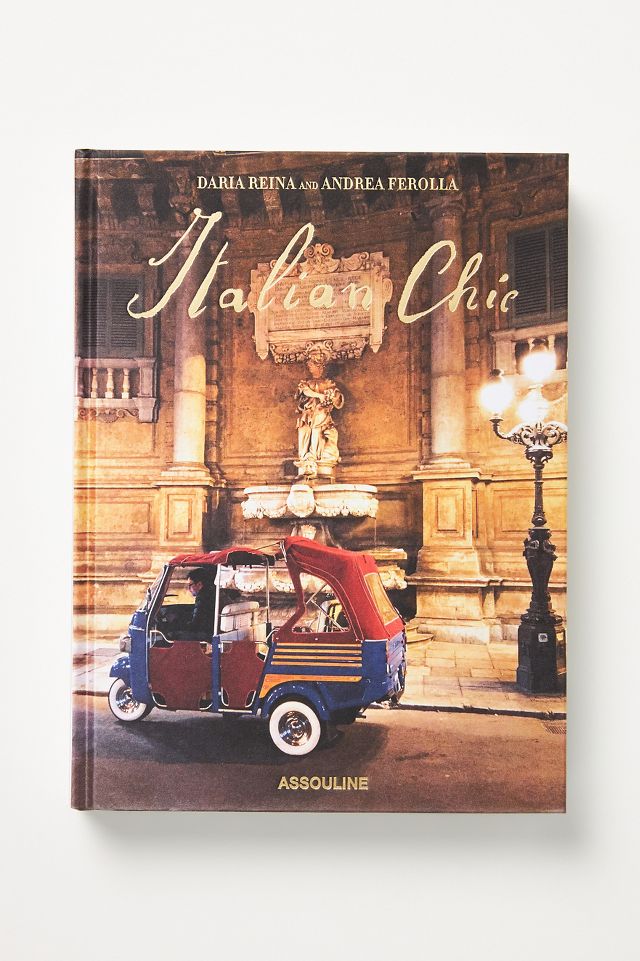 Italian Chic
Hardcover. 621 pages. Assouline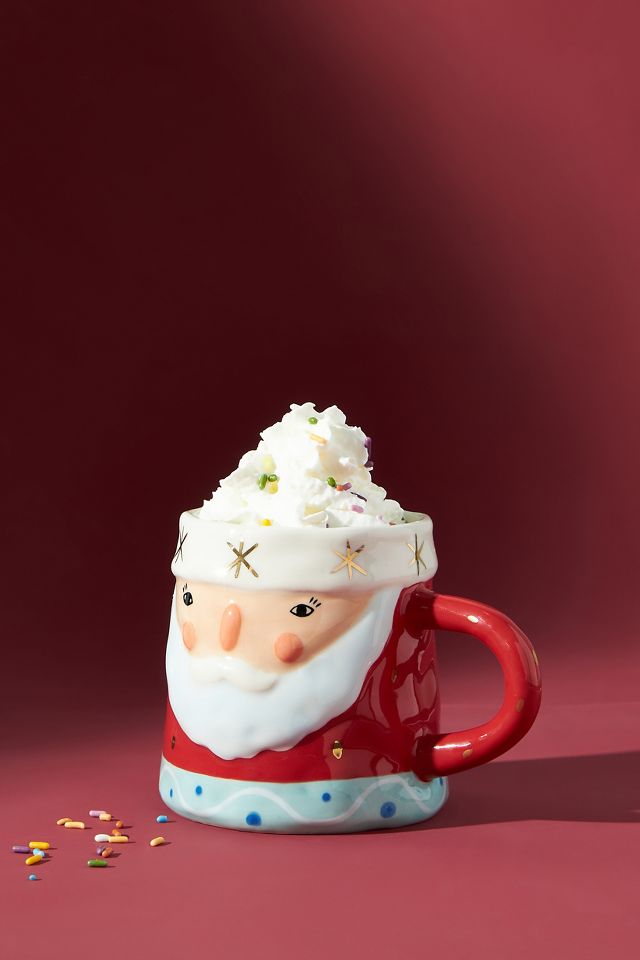 BIRDCANFOX Santa Claus Mug
Designed by BIRDCANFOX in collaboration with Anthropologie, this Santa-shaped mug will bring cheer to drinks enjoyed this holiday season. Bristol-based crafter Liz Davies creates porcelain animals and homewares in her garden studio.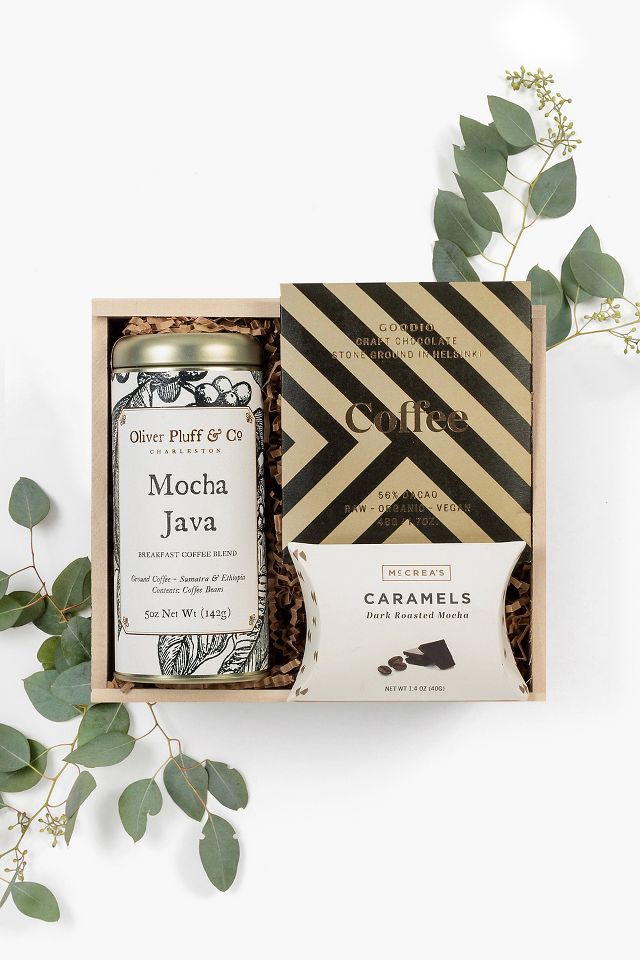 Loved and Found Petite Coffee Curated Gift Box
The most delightful afternoon pick me up for the coffee lover. A delicious coffee bean blend, complimented with sweet treats to indulge in and promote pause in the middle of the workday. This luxurious coffee set is packed by hand in a wooden box tied with ribbon and is ideal for clients, hosts, or friends.

Italian Rum Cake
This authentic pastry elevates indulgence to an art form. Consisting of moist cake layers soaked in imported dark rum, we infuse every piece with silky smooth chocolate and creamy vanilla custard for an Old World flavor that'll transport your customers' taste buds.

Opulenza Gift Hamper
This is our most opulent and complete gift-basket assortment—and we have cut no corners! Beautifully arranged, this basket is wrapped and ready to show: ribbon-tied and bursting with a luxurious assortment of our finest and most popular products. Topping this tower of delights is our Piccolo Biscotti Tin assortment, our imported confetti candy almonds, along with two jars of our fruit preserves, a jar of our peaches, and three boxes of our biscotti and macaroons.

Arabesco Biscotti Jar
Handmade and hand-painted in the Tuscan village of Montelupo, world famous for their ceramic production. This royal blue jar, a compliment to any kitchen counter, is decorated with the Italian Ceramic pattern known as Arabesco. A flowing decoration based on rhythmic linear patterns of scrolling and interlacing foliage and tendrils. The generous size of this jar plays host to an equally generous assortment of individually wrapped biscotti, almond macaroons and chocolate-covered biscotti. This is an unforgettable gift and will hold a place of honor in any home.

Cannelle et Vanille Bakes Simple
Hardcover. 320 pages. Penguin

Il Bartattolo del Farmacista Biscotti Jar, 13 oz.
The shape of this jar is one of the classic shapes of the apothecary jars of the Italian Renaissance, with lion heads holding twisted ring handles. The exotic illustration, all in blue, is another hallmark of these jars. The painting on this jar is masterful. It is completely handmade and hand-painted in the Tuscan village of Montelupo, world-famous for centuries for their ceramic productions.

Extra Virgin Olive Oil in Ceramic, 16.9 oz.
100% extra virgin olive oil by Frantoio Galantino. Housed in a beautiful, hand-painted ceramic jar. Great hostess set this Christmas season. Italy

Wedgwood 2021 Advent Calendar
Celebrate a Christmas to remember with this Wedgwood Christmas Advent Calendar 2021. A stunning house design with 24 drawers, each containing its own porcelain ornament, this luxurious advent calendar is a great keepsake for your family to enjoy. Coming in Wedgwood signature blue and white colors, it's produced to a limited quantity with certificate and comes in a Wedgwood blue box. Create magical memories this festive season and beyond with this best-selling advent calendar.

Italian Gold Single Panel Fire Screen
Single-panel fire screen with Italian gold finish. Made of iron and tole. Approx. 37"L x 6"D x 28"T.

Honeybee Garden Napkins, Set of 4
These screen-printed napkins by June & December are made from flour sack cotton and will get softer and more absorbent during years at the table. These reversible napkins have two designs on one napkin. When folded, each side displays a different design, allowing for versatility with table settings. (snapdragon + calendula, and foxglove + crocus).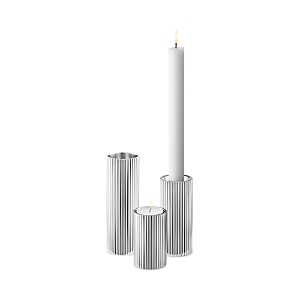 Georg Jensen Tealight & Candleholder, Set of 3
Set includes: three tealight candleholders. Bring true Scandinavian modernist style to your home with Georg Jensen's stainless steel candleholders, each with a mirror-polish finish. As versatile and practical as they are beautiful, they work with taper candles or tealights when turned upside down.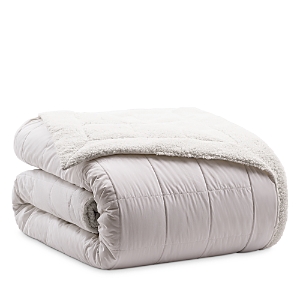 Reversible Sherpa Blanket, King
Reversible Sherpa Blanket, Full/Queen
233-thread count. Solid, reverses to Sherpa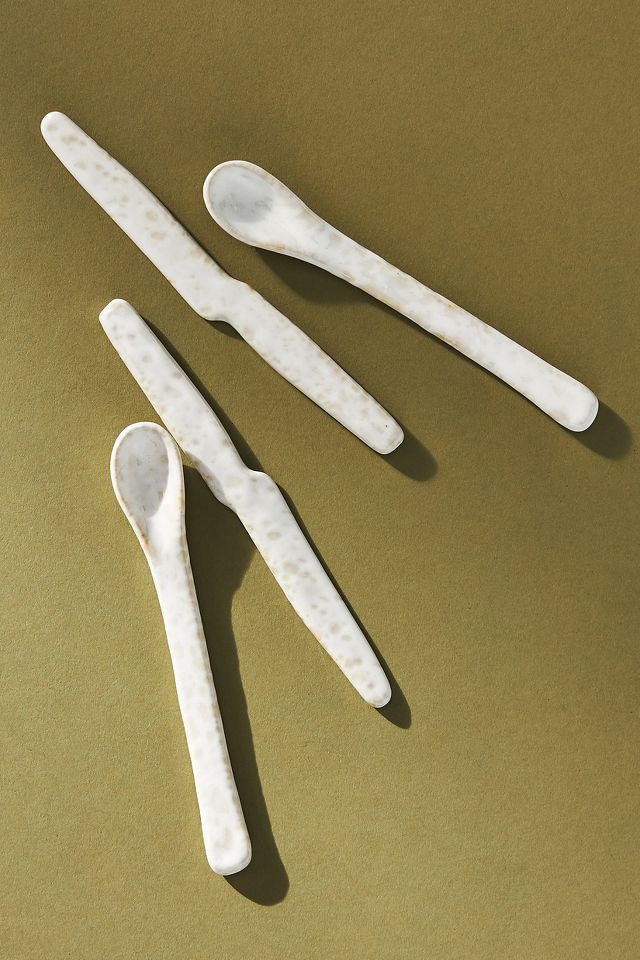 Harriet Mezze Flatware
Set of four. Stainless steel, brass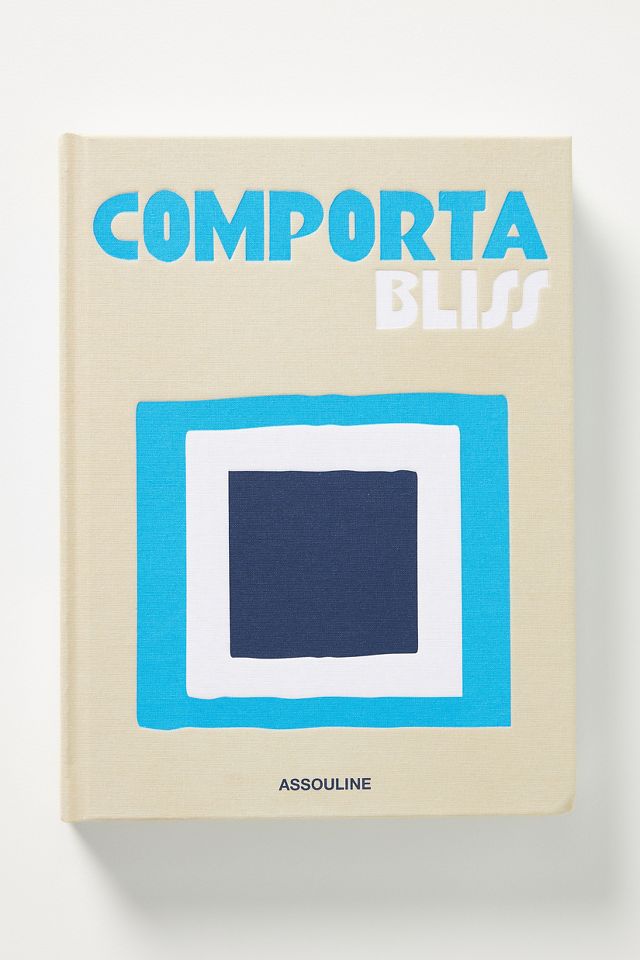 Comporta Bliss
A paradise set on the coast of Portugal, Comporta features a relaxed pace and an artistic community - offering the ideal destination for those looking to wander off course. A thoughtful gift for the jetsetter or aspiring traveler, this coffee table book honors the region's characteristic cobalt blue waters and picturesque beauty.

Brass Loop Tray
A resin and bone exterior features a brass filet loop that is inlaid. The substrate of wood composite gives this tray strength and stability to hold up over time without warping or movement. Made of brass, resin, and bone. Overall: 13"L x 21"W x 1"T.

Orrefors Raspberry Small Bowl
Designed by Anne Nilsson. Bowl made of lead-free crystal. 7.5"Dia. x 3"T.

Galison Publishing Liberty London 500-Piece Double-Sided Puzzle
Liberty London is known for its floral and graphic prints and the offering of innovative and eclectic designs. The Liberty London Maxine 500 Piece Double Sided Puzzle with Shaped Pieces from Galison is a new spin on the double-sided puzzle with 15 shaped pieces. Glossy front and matte back for easy sorting. 500 pieces total; 15 shaped pieces.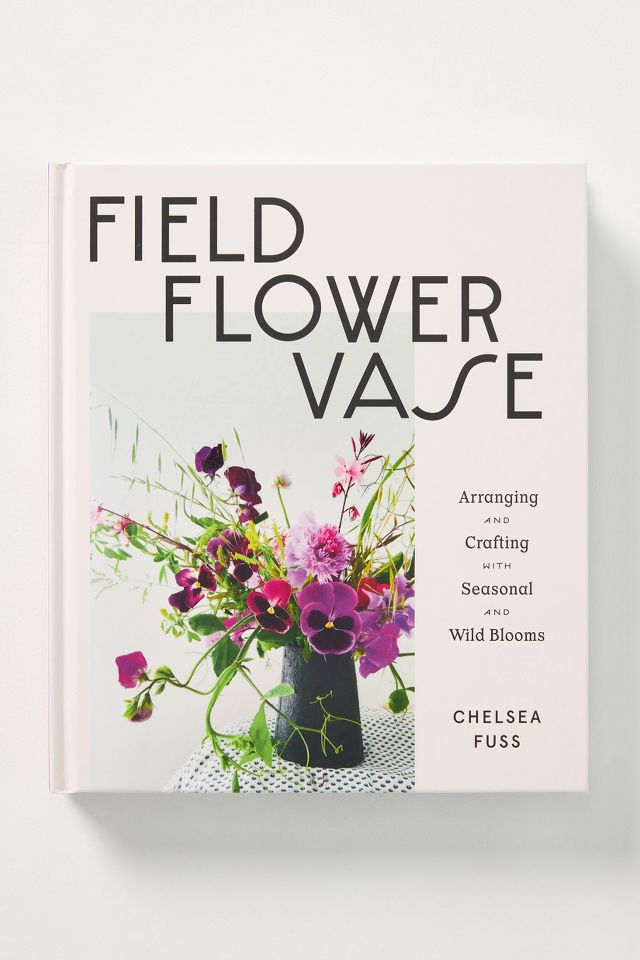 Field Flower Vase
Learn from floral expert Chelsea Fuss about how to create beautiful, natural arrangements from foraged greenery, branches, and wild blooms.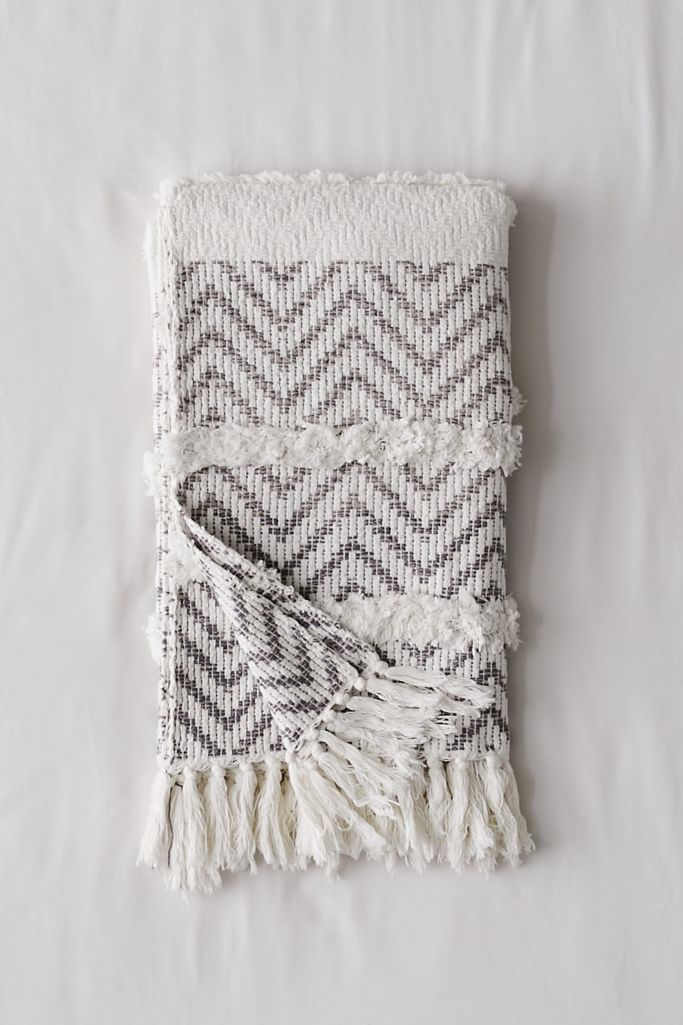 Clara Throw Blanket
Boho maximalism brings standout texture to your space with this embellished throw blanket. Woven construction features a chevron pattern, tufted striping, sparkly accents and fringed edges.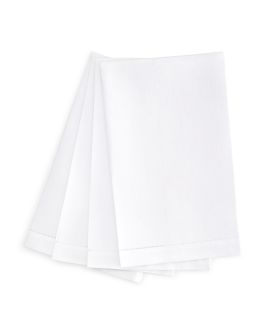 Classico Guest Towels, Set of 4
Set of 4. Hemstitch border. Dimensions: 14"L x 20"W. Made in Portugal. 100% linen. Machine wash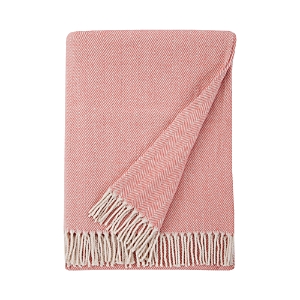 Sferra Celine Throw
Layer on soft, luxurious warmth with this cozy, brushed cotton throw in a subtle herringbone weave.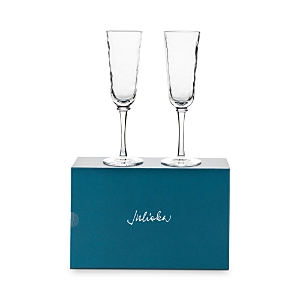 Juliska Carine Toasting Flute, Set of 2
Glass. Dishwasher safe, hand wash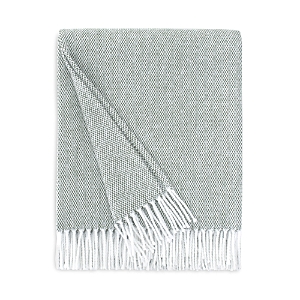 Sferra Terzo Throw
Cozy up with this soft, plush cotton throw by SFERRA, featuring a luxurious knit in pastel hues finished with a classic fringe.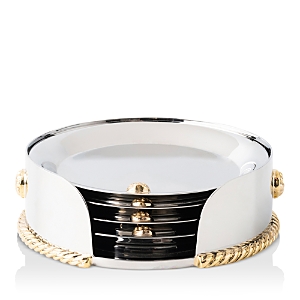 Juliska Periton Coaster, Set of 4
Set includes: 4 coasters and nesting base. Handmade with a polished finish. Sculpturally accented with the brand's iconic berries and threads. Stainless steel/brass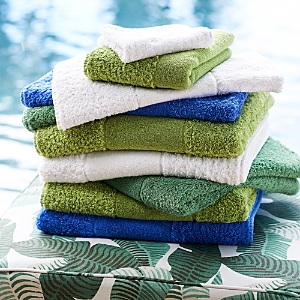 Abyss Super Line Towels
A signature bias trim and luxurious hand typifies the Abyss Super Line collection, dyed in piece so the bias, towel and even the care labels are perfectly matched

Zwilling J.a. Henckels Twin Four Star 8-Piece Knife Block Set
Beautifully crafted, hand sharpened and polished, this knife set from Zwilling J.a. Henckels offers a revolutionized standard for cutlery with laser-controlled edges and ergonomic design.

The Missoni Family Cookbook
Hardcover. 240 pages. Assouline

Melograno Grande Biscotti Jar
Handcrafted, hand-painted ceramic jar. Filled with a generous 1 lb. 2 oz. assortment of individually wrapped biscotti, almond macaroons, and chocolate-covered biscotti.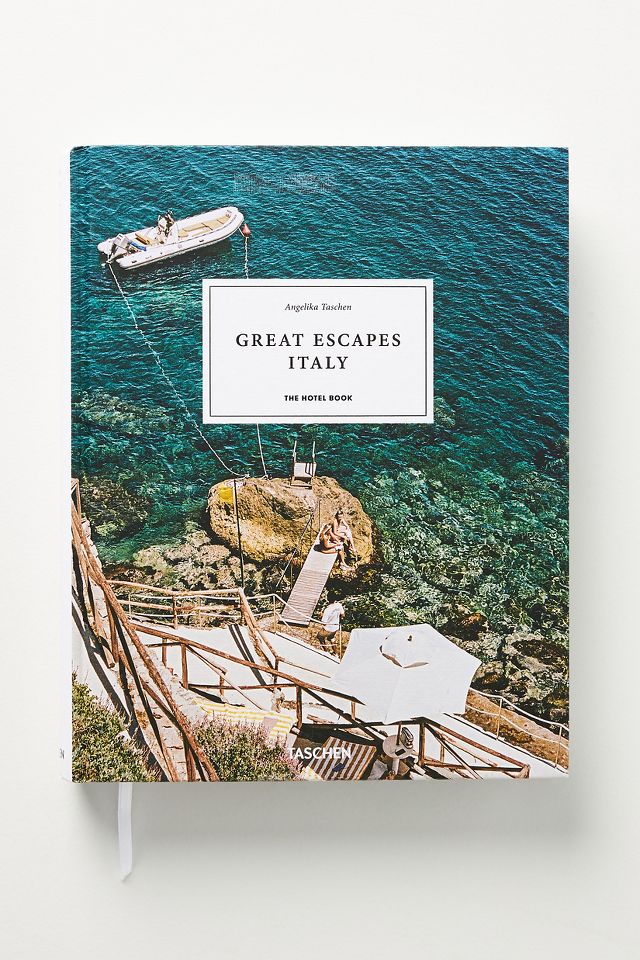 Great Escapes Italy
Immerse yourself in a journey through Italy with this stunning coffee table book, highlighting the country's most memorable accommodations. From the stunning vistas of Tuscany, Umbria, and the Amalfi coast, to the romantic streets of Venice and Rome, Angelika Taschen reveals an assortment of breathtaking hotels and guesthouses - complete with practical details and background information pertaining to each unique space.

Rifle Paper Co. Holiday Mug
Anna Bond is the whimsical whirlwind behind Rifle Paper Co., the Florida-based stationery boutique and design studio whose heartfelt notecards and quirky journals have us smitten.

Assorted Fruity Fondants
Assorted fruity flavored candies carried by a stuffed doll. Italy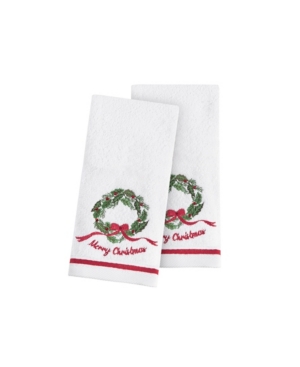 Wreath Embroidered Towels
Martha Stewart Wreath Embroidered Towels. 100% Cotton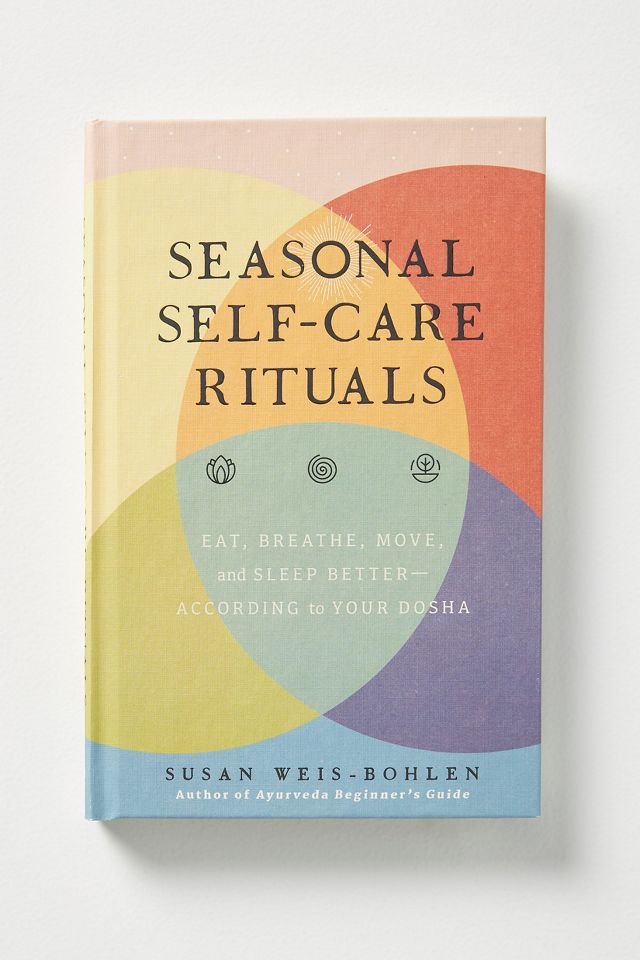 Seasonal Self-Care Rituals
Optimize your seasonal routines with powerful, personalized self-care rituals ranging from meditation and breath work, to using food as medicine for your mind and body.

Il Limone Montelupo Biscotti Jar
Ceramic jar handmade and hand painted in a Tuscan village. Painting on jar features the famous Montelupo leaf and plump, golden lemons. Filled with a generous 13-oz. assortment of individually wrapped biscotti, macaroons, and chocolate cookie confections.

Italian Acacia Gold Reserve Honey
Gold reserve 100% pure honey.

Great Escapes Europe
Featuring a curated selection of Europe's most atmospheric guesthouses, this tome invites you into an enchanting travel experience that can be enjoyed from the comfort of your own home. In it, readers follow Angelika Taschen's journey through the European continent - from a 150-year-old Portuguese estate, to the secluded Budsjord, located at a remote edge of Norway's Dovrefjell National Park.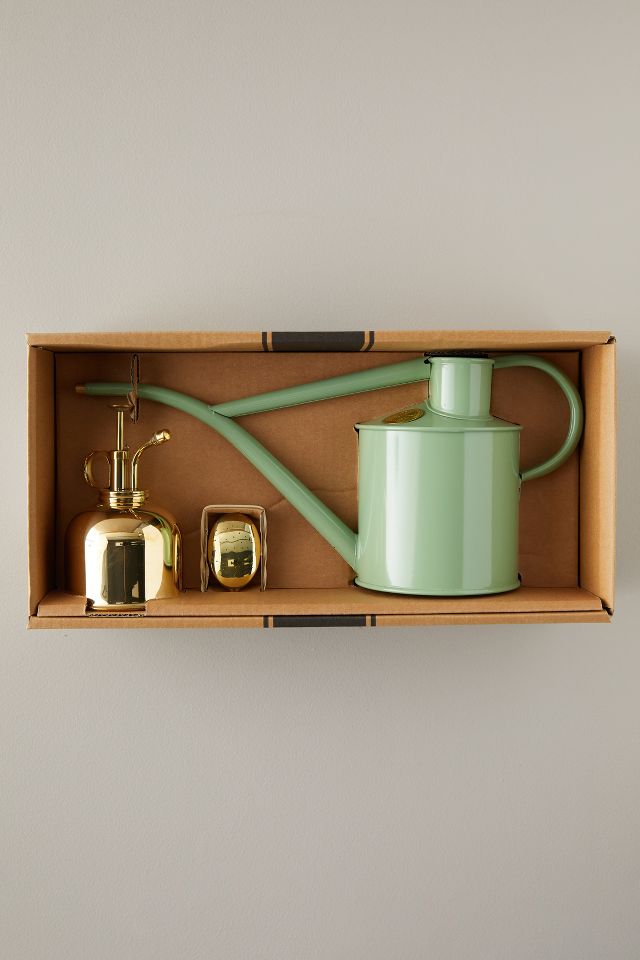 Haws Watering Can + Plant Mister Gift Set
A beautiful gift for the gardener, this watering can is a classic style from Haws. Tucked into a matching gift box, each can is made from steel and topped with the traditional Haws brass rose for gentle watering. The mister provides a gentle shower for humidity-loving terrariums, orchids, or ferns.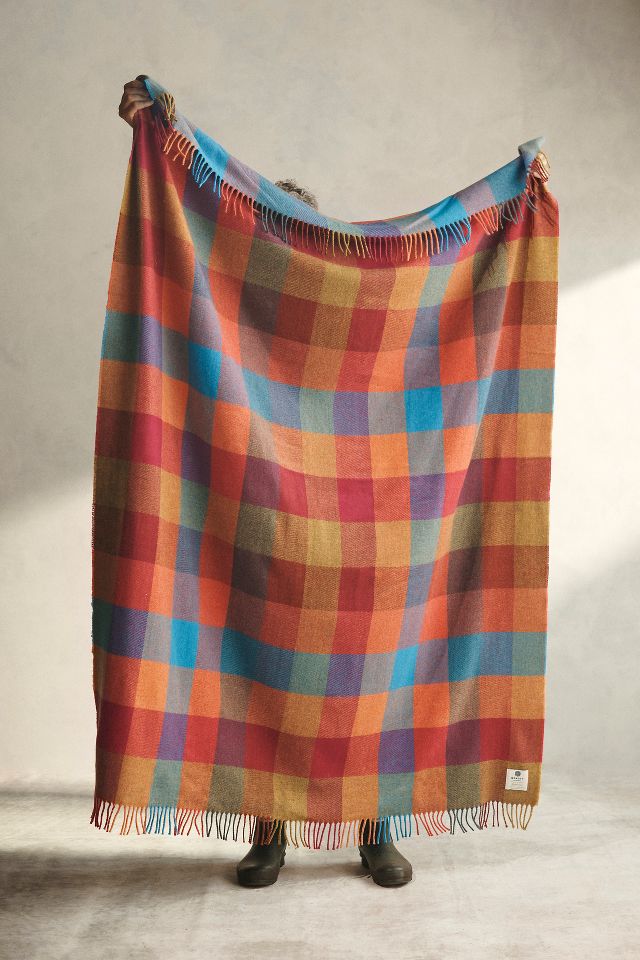 Sunset Check Merino Wool Throw
Super soft and so cozy, this throw was made in Ireland from the finest quality merino wool. Its fibers are lighter than sheep's wool, making it incredibly soft to the skin with a luxurious handfeel. Ireland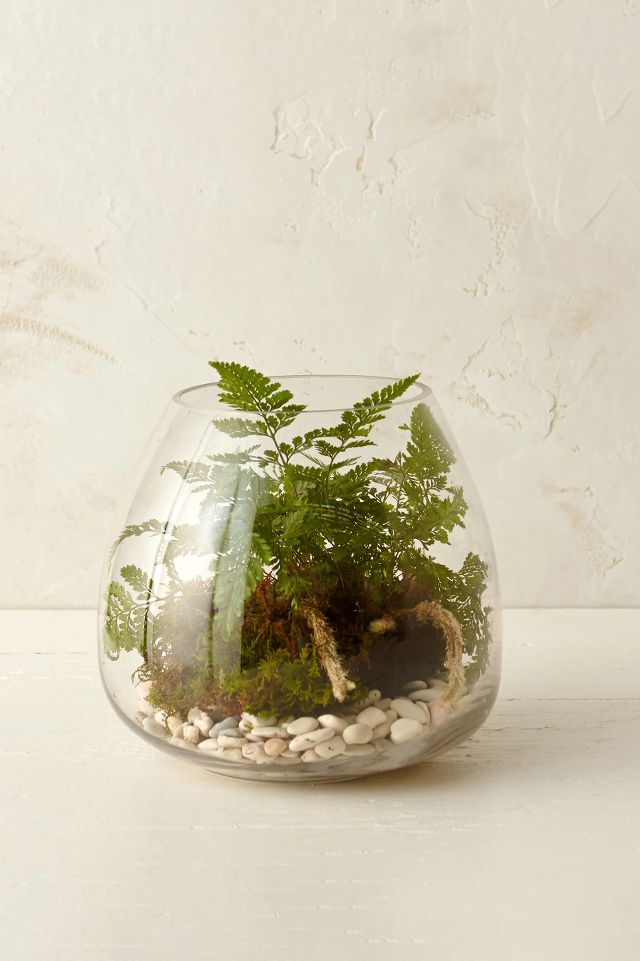 Polished Drop Terrarium
Sleek and simple, this flat-bottomed droplet terrarium makes a polished display for an abundant planting of ferns.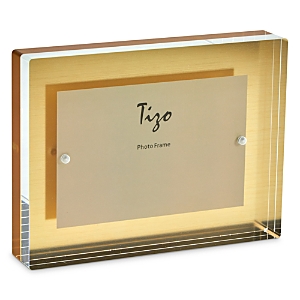 Tizo Lucite 5 x 7 Picture Frame
Modern edge-to-edge design. Stands vertically or horizontally on tabletop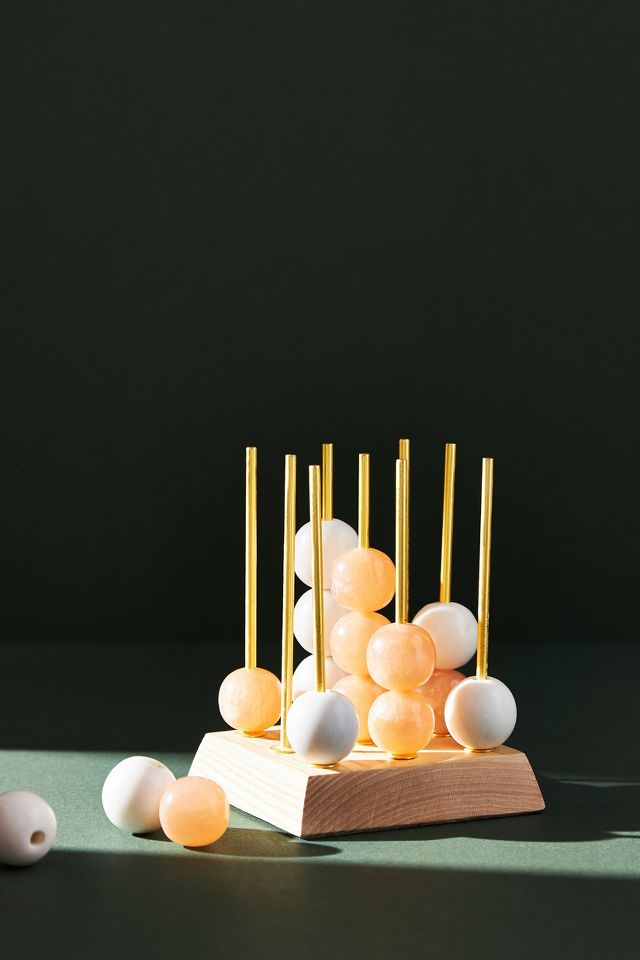 Marble Four-In-A-Row Game
Delivering a luxe twist on a classic game, this mixed-material four-in-a-row set is sure to become a staple for family game nights.

Orrefors Carat Small Vase
Inspired from jewels and gemstones designed by Lena Bergstrom. Sharp and unique asymmetrical design reflects modern times with a scent of Nordic Romance. Faceted vase crafted of glass. 3.6"W x 7.1"T.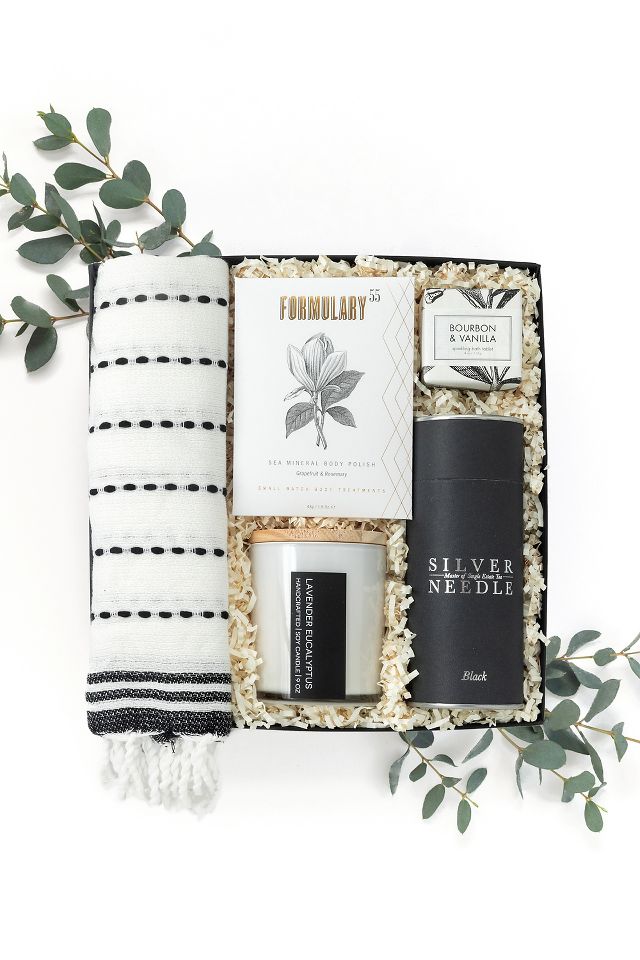 Loved and Found Unwind Gift Box
Neutral colors paint a perfect retreat for someone needing a little R&R in the Unwind Box from Loved and Found. Bursting with relaxation essentials, this gift box is sure to recharge the recipient. Packed by hand in a pine box and tied with black ribbon.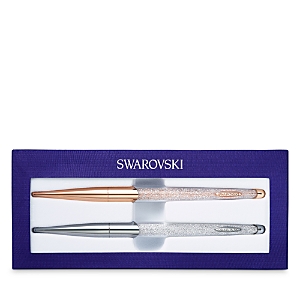 Swarovski Crystalline Nova Ballpoint Pen Set
Set includes two shimmering metallic ballpoint pens: one in rose-gold tones and one in silver tones. Swarovski logo accent. Filled with hundreds of sparkling crystals. Packaged in a beautiful blue box, perfect for gifting. Replaceable high-quality ink cartridge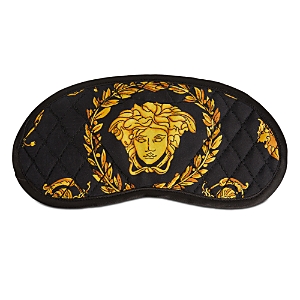 Versace Crete De Fleur Silk Sleep Mask
One size fits most. Iconic Baroque-print with Medusa head. Features a chic case with string closure. Quilted design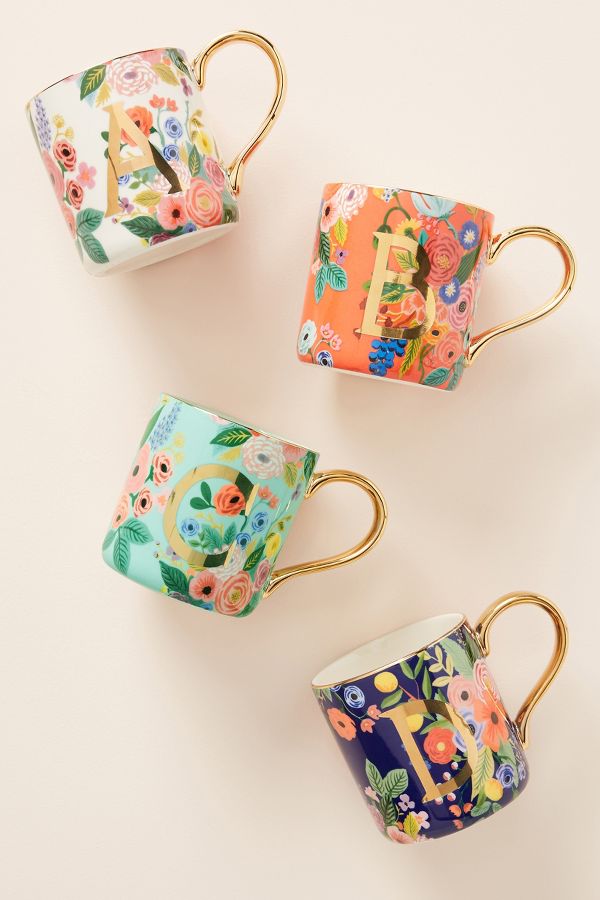 Rifle Paper Co. for Anthropologie Garden Party Monogram Mug
Designed by Rifle Paper Co. for Anthropologie, this charming mug features vibrant floral blooms with a gilded monogram letter, making it the perfect personalized gift for any occasion.

Nikki Cade World Puzzle
Designed by Nikki Cade in collaboration with Anthropologie, this 600-piece world puzzle makes a magnificent display piece once finished.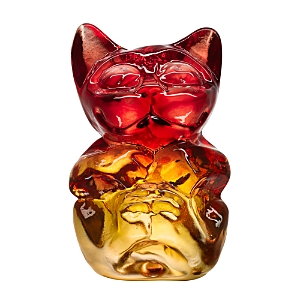 Kosta Boda My Wide Life Babies Cat Sculpture
Ludvig Löfgren, the master of young and modern glass, is the talent behind the cutest addition to Kosta Boda's collection since 1742: the colorful, fantastical My Wide Life collection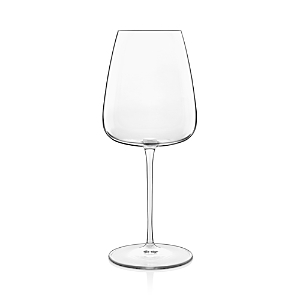 Luigi Bormioli Talismano Glassware
Talismano glassware by Luigi Bormioli offers modern contours in a highly break-resistant collection for everyday use or for entertaining.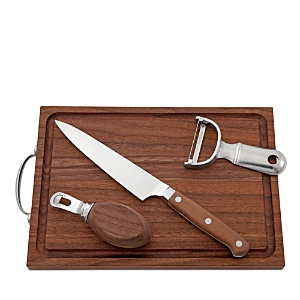 Crafthouse 4-Piece Bar Tool Set
13" x 7" x 6.5". Set includes peeler, channel knife, bar knife and bar board. Stainless steel/walnut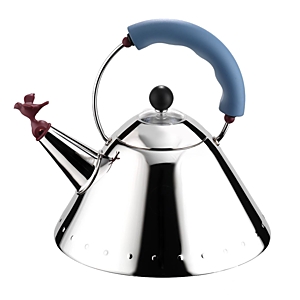 Michael Graves for Alessi Kettle - Small Bird Shape
Designed by Michael Graves. Post modern kettle with handle and small bird-shaped whistle. 9"H x 8.5" D (Holds 9 cups). 18/10 stainless steel. Made in Italy