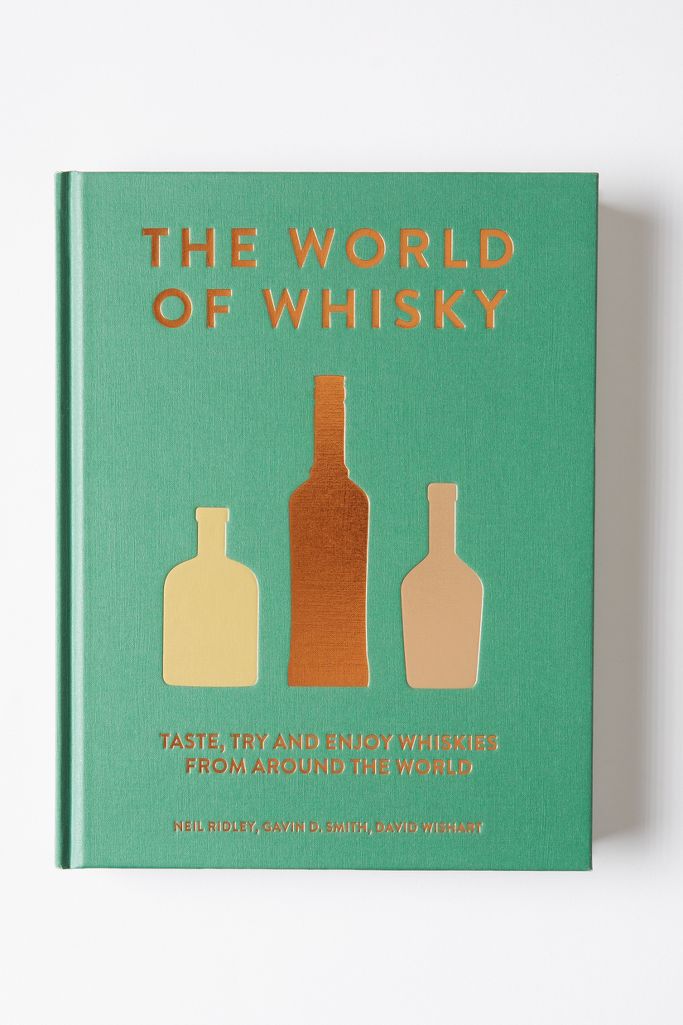 The World of Whisky
Written by three world-class whisky experts, this book provides first-rate advice on how to enjoy this distilled classic and its diverse offerings - from American bourbons to Highland malts.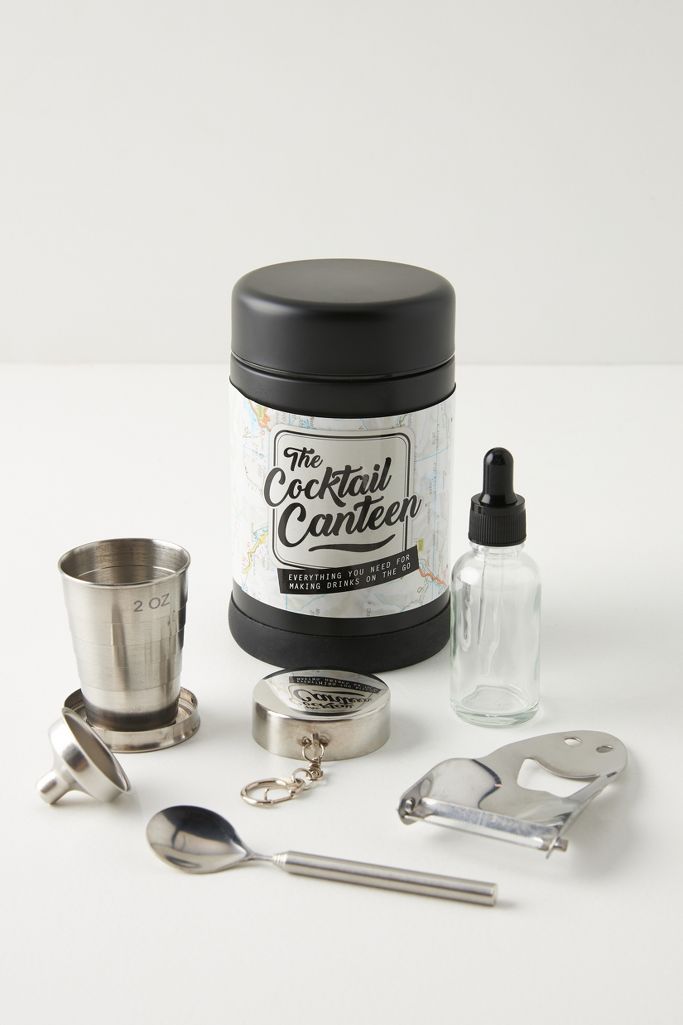 W&P Cocktail Canteen
A must-have for cocktail-enthusiasts, this canteen comes equipped with all the bar tools needed to make high-quality mixed drinks anywhere. Best of all? Its components are TSA-approved, meaning it can accompany jetsetters on cross-country travels, backcountry hikers, and more.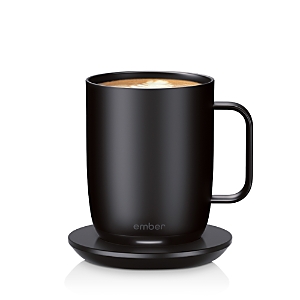 Ember Gen 2 Mug, 14 oz.
Temperature-controlled mug lets you set your preferred beverage temperature and the mug maintains it for an hour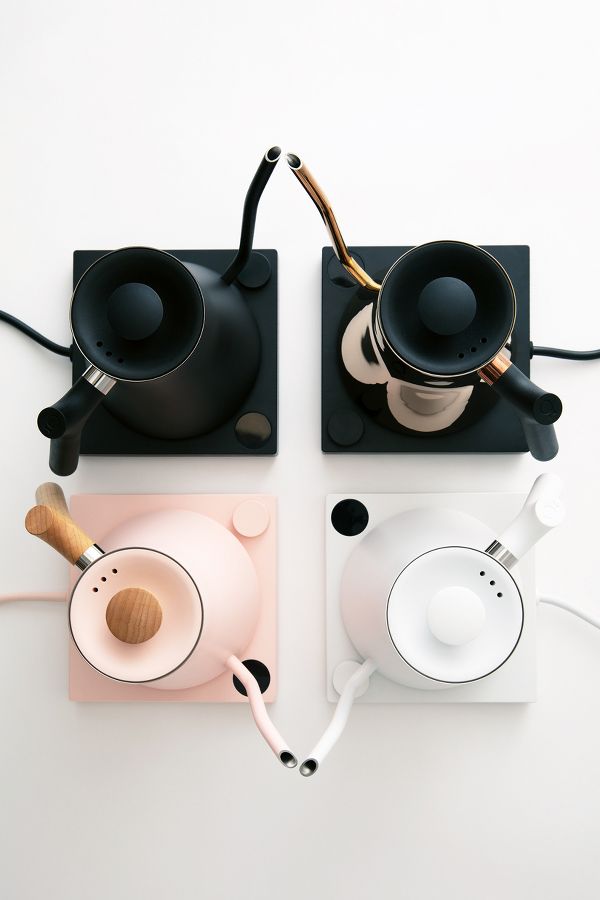 Fellow Stagg EKG Electric Pour-Over Kettle
The electric kettle that pours as good as it looks! Uniting stunning design with thoughtful features and a simplistic user interface, Fellow's Stagg EKG packs a powerful punch. Press down on the dial to turn the kettle on and twist the dial to select the temperature (135°F to 212°F). Using a PID sensor, Stagg EKG has precise to-the-degree control, and with 1200 watt element, it heats up in a snap. The base has two switches to toggle Celsius and Fahrenheit, as well as a toggle for a 1-hour hold mode. To engage the Brew Stopwatch on the high-res LCD screen, press and hold on the dial.

Cole & Mason Derwent Salt and Pepper Mill Gift Set
These quality mills from Cole & Mason offer precision performance, with more flavor from fewer turns in a sleek design that elevates both your kitchen and your table.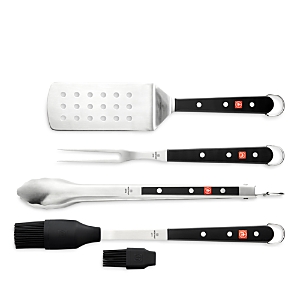 Wusthof 4-Piece Bbq Tool Set
Designed by Wusthof's executive chef and product development specialists. Insulated handles are designed to stay cool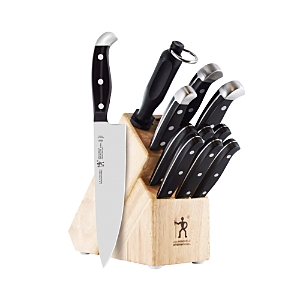 J.a. Henckels International Statement 12-Piece Knife Set
This sturdy assortment of J.A. Henckels International knives is constructed of rust- and stain-resistant German stainless steel for lasting strength and durability. Each piece is finished with a break-proof, triple-riveted polypropylene handle and a silver endcap.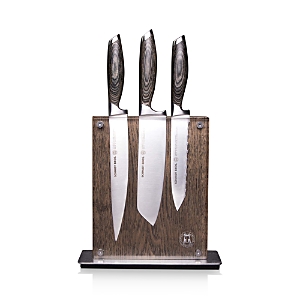 Schmidt Brothers Cutlery Bonded Ash 7-Pc. Knife Block Set
Set includes: bread knife, slicer knife, chef knife, Santoku knife, serrated knife, paring knife, Midtown storage block. Patented Schmidt Brothers Curve®: provides ideal hand position and leverage to control and guide with ease. Fully forged, full-tang blades. Bonded ash pakka wood wood handles. Universal magnetic knife storage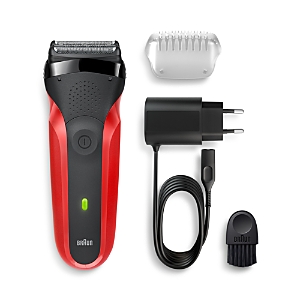 Braun Series 3 Shaver
Rechargeable electric foil shaver that's tough on beards and smooth on skin. Triple Action Cutting System: shave progressively closer, effectively cut both long and short hairs with every stroke even on difficult beards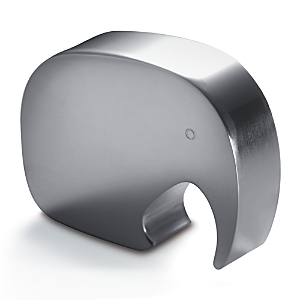 Georg Jensen Elephant Bottle Opener
Georg Jensen's animal-inspired accessory lends a whimsical yet modern note to entertaining.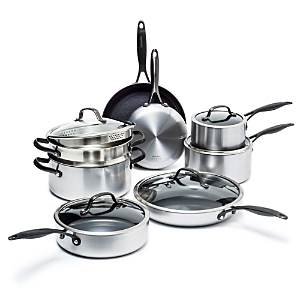 GreenPan Venice Pro Noir 13-Piece Set
Diamond Advanced ceramic nonstick coating creates a luxe, responsive surface that gives serious control. High-performance ceramic nonstick that's metal utensil safe and 3x more durable than traditional coatings. Evershine treatment resists discoloration. Matte black handles are extra-durable to prevent wear and corrosion. Glass lids are safe up to 425°F; safe for all stovetops, including induction; metal-utensil-safe. Never releases harmful fumes when overheated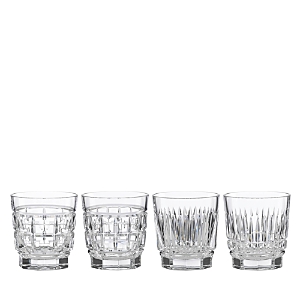 Thomas O'Brien for Reed & Barton New Vintage Barware Collection
Highlighted by sleek architectural lines, this exclusive collection by Thomas O'Brien brings a distinctive touch of style to cocktail hour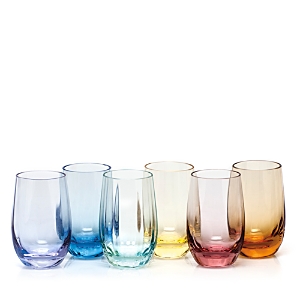 Moser Optic Shot Glass, Set of 6
Lead free crystal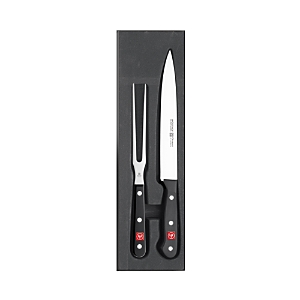 Wusthof Gourmet 2-Piece Carving Set
Masterfully crafted in the steel manufacturing capital of the world, Wusthof's Gourmet collection offers supreme precision and sharpness.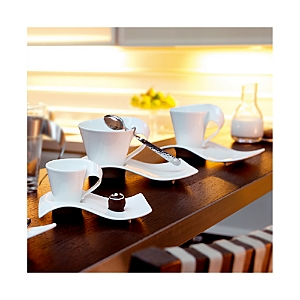 Villeroy & Boch New Wave Café Accents
Wake up in style with this designer coffee series from Villeroy & Boch. These stylish mugs look like works of modern art, but are actually functional pieces that make getting up in the morning just a little more worth while. Complete with matching party plate-sized to hold a small treat. This cool collection is perfect for morning, noon or night. Microwave and dishwasher safe.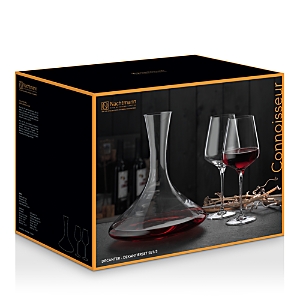 Riedel Nachtmann ViNova Decanter and Glasses Set
Set includes: decanter and 2 wine glasses. Crystalline. Dishwasher safe. Made in Germany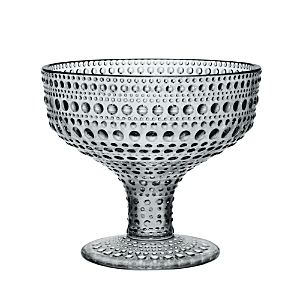 Iittala Kastehelmi Footed Bowl
Pressed Glass. Dishwasher safe. 4"H. Made in Finland

Zwilling J.a. Henckels Twin Four Star 8-Piece Knife Block Set
Beautifully crafted, hand sharpened and polished, this knife set from Zwilling J.a. Henckels offers a revolutionized standard for cutlery with laser-controlled edges and ergonomic design.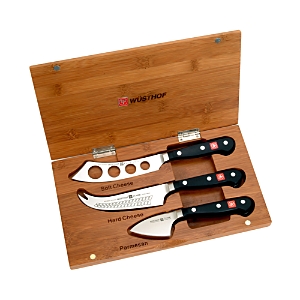 Wusthof Classic 3-Piece Cheese Set
Set includes 2.75" Parmesan Cheese Knife, 4.75" Hard Cheese Knife, 5" Soft Cheese Knife and Bamboo Box.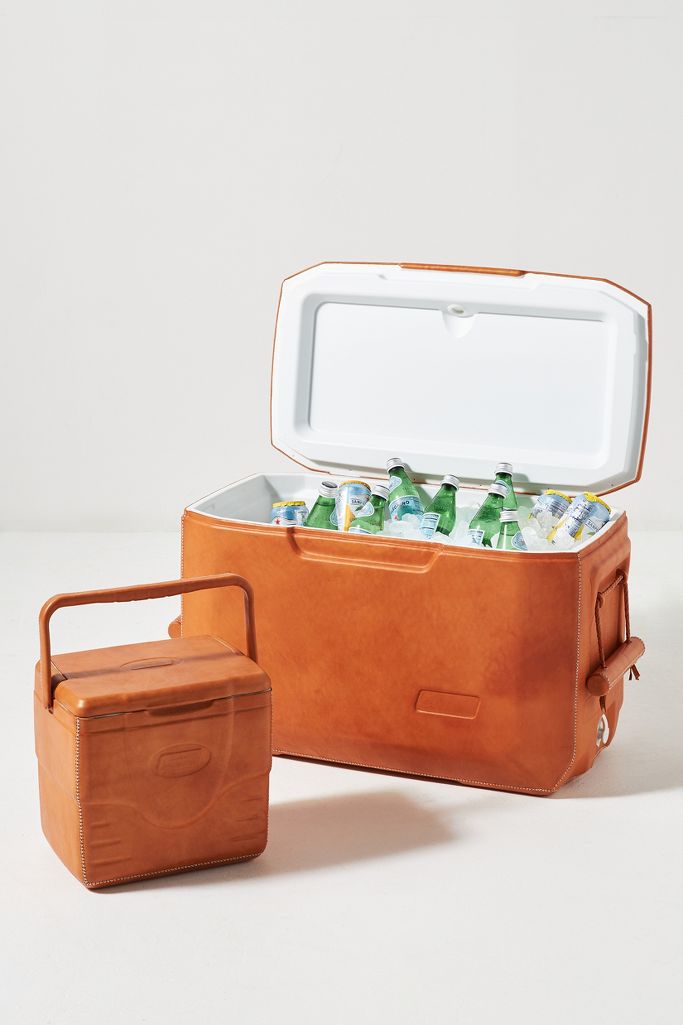 Sol&Luna Leather-Wrapped Cooler
Sol&Luna Portable Leather-Wrapped Cooler
A luxurious update to a classic Coleman coolbox, this leather-wrapped cooler will be the star of your next backyard gathering. Handcrafted using premium leather, it's a unique piece that will be cherished for generations to come.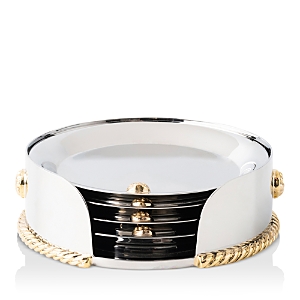 Juliska Periton Coaster, Set of 4
Set includes: 4 coasters and nesting base. Handmade with a polished finish. Sculpturally accented with the brand's iconic berries and threads. Stainless steel/brass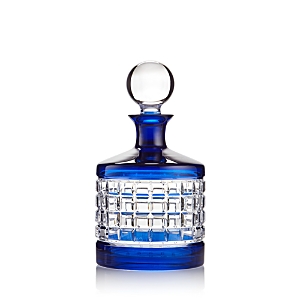 Waterford London Round Decanter Midnight Blue
Jo Sampson's London collection for Waterford was inspired by the London skyline at night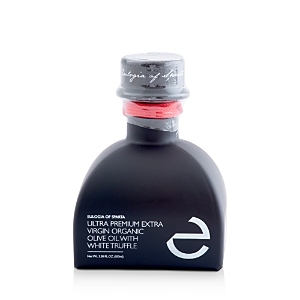 GreekBioStore Truffle Olive Oil
Cold pressed extra virgin olive oil (athenolia) infused with white truffle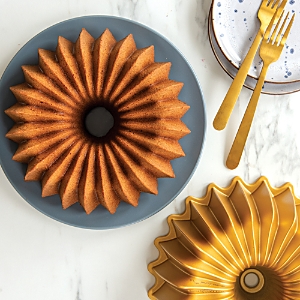 Nordic Ware Brilliance Bundt Pan
Signature bakeware features handsome shapes for all seasons. Dimensions: 8.6"W x 8.6"D x 3.6"H. Heavy cast aluminum for uniform baking and browning. Oven safe to 400°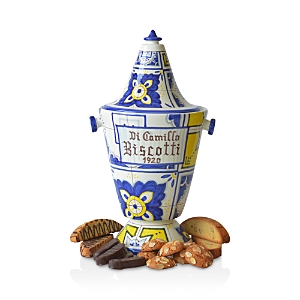 DiCamillo Il Barattolo Siciliano Biscotti
Includes classic, amaretti and chocolat biscotti. The cookies are presented in a lovely jar handmade and hand-painted in the Tuscan village of Montelupo, world-famous for centuries for its ceramic productions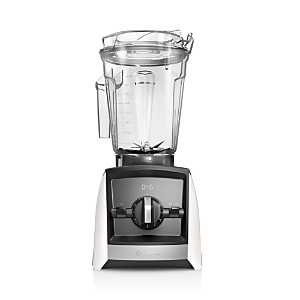 Vitamix Ascent A2300 Blender
From fresh smoothies to perfect sauces, whipping up your favorite recipe is easier than ever with Vitamix's high-performance, customizable blender.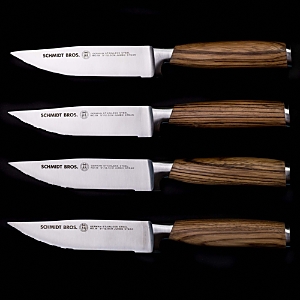 Schmidt Brothers Cutlery Zebra Wood 4-Pc. Jumbo Steak Knife Set
Patented Schmidt Brothers Curve®: provides ideal hand position and leverage to control and guide with ease. Fully forged, full-tang blades with serrated edges. West African natural zebra wood handles that develop a rich patina over time. Packaged in a natural pine presentation box for gifting or storage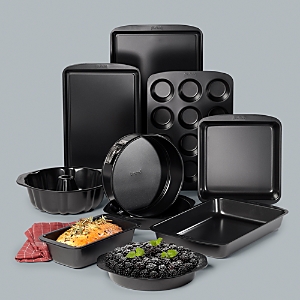 Scanpan Brund 10-Piece Bakeware Set
An expansive and durable set for every baking need. Durable steel coated with a PFOA-free nonstick finish for excellent release. Oven-safe up to 450 degrees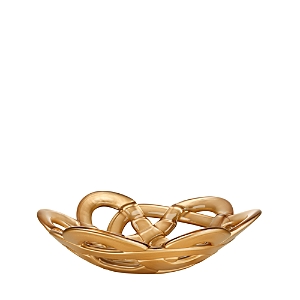 Kosta Boda Small Basket Bowl
Reminiscent of Jackson Pollock's artful splashes of vibrant color, this glass bowl from Kosta Boda makes a dramatic decorative statement in bold metallic hues.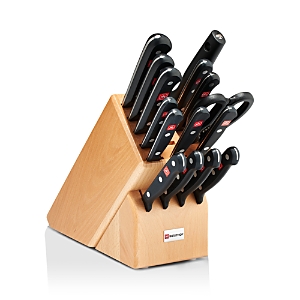 Wusthof Gourmet 16-Piece Block Set
Laser-cut and precise gourmet knives offer superb value and quality. Knives are full tang (for blades 4 ½" and above) and laser-cut stamped from a single piece of exclusive, high-carbon, and stain-free steel alloy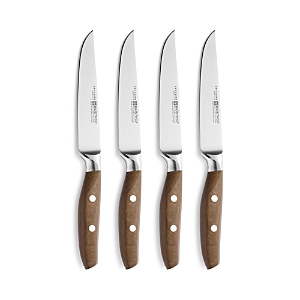 Wusthof Epicure Steak Knives, Set of 4
Designed by Bjorn Berger, Epicure knives are defined by their dynamic and modern lines. Ergonomic handles offer a steady slice, while straight, clean-edged blades glide evenly through beef without shredding.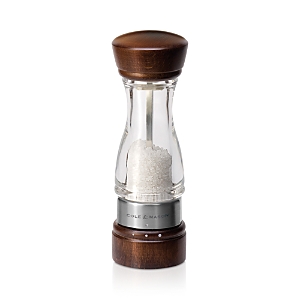 Cole & Mason Keswick Salt Mill
A contemporary look in rich wood brings precision grinding to your kitchen and your cuisine with quality to last a lifetime from Cole & Mason.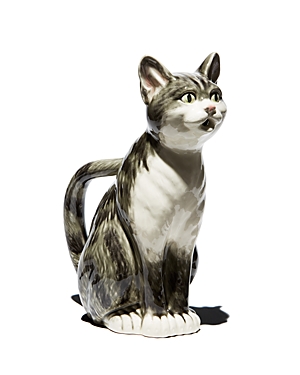 Bordallo Pinhero Cat Pitcher
A charming feline figure for serving or displaying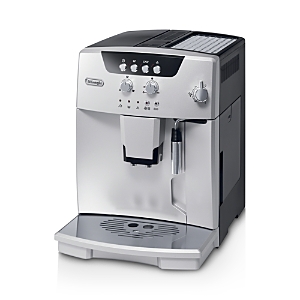 De'Longhi Magnifica Fully Automatic Espresso & Cappuccino Machine
Brew barista-style beverages with ease: simply place a pitcher with milk under the nozzle and let the machine do all the work. Customizable drinks and cup sizes. Highlights: easy-to-use manual controls, cup warmer, removable drip tray

Waterford Araglin Encore Collection
Legendary Waterford is the only crystal maker in the world that promises never to discontinue a pattern. Araglin is one of Waterford's most popular and traditional patterns, in brilliantly cut clear crystal.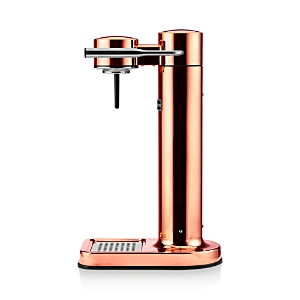 Aarke Sparkling Water Carbonator Ii
Sparkling water maker with an ultra-compact design. Unique safety system consisting of 3 independent safety valves. Lever both carbonates the water and automatically releases the pressure in the bottle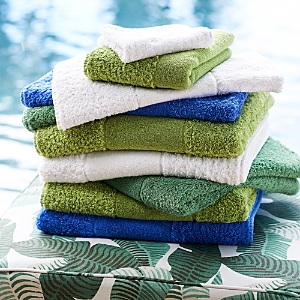 Abyss Super Line Towels
A signature bias trim and luxurious hand typifies the Abyss Super Line collection, dyed in piece so the bias, towel and even the care labels are perfectly matched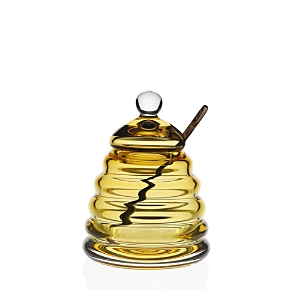 William Yeoward Honeycomb Honey Jar and Spoon
Lead free glass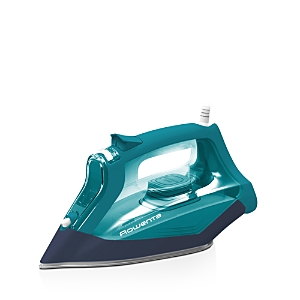 Rowenta Steam Care One Smart Temperature Iron
Instead of a manual thermostat dial, this innovative Rowenta iron has one smart temperature that automatically adjusts as needed, delivering a perfect combination of steam & heat.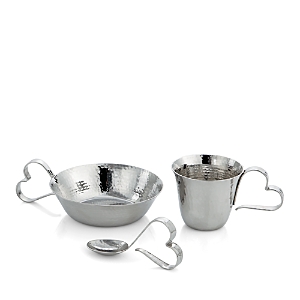 Michael Aram Heart Baby Gift Set
Set includes: bowl, cup, spoon, case. Whimsical silhouette inspired by the joy and wonderment of children. Stainless steel. Dishwasher safe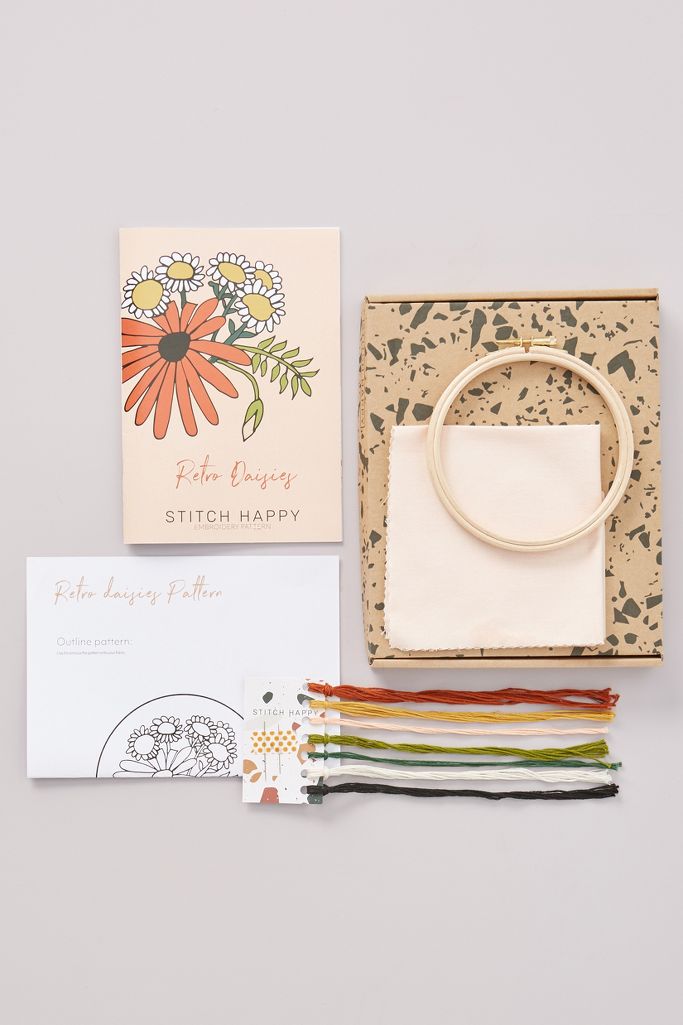 Retro Daisies Embroidery Kit
This beginner-friendly embroidery kit comes with everything you need to create a retro-inspired daisies scene in a five-inch hoop. With a full instructional booklet that guides you through the stitches, colors, and pattern, it makes a great introduction to this handicraft and leaves you with a beautiful piece of art for your walls!

A Table for Friends
Celebrating the joy of eating with friends and family, this cookbook features over 100 simple and inviting recipes by author Skye McAlpine.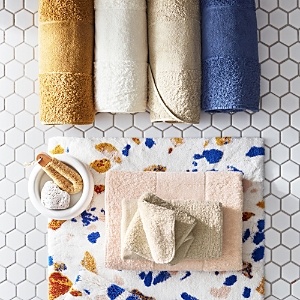 Abyss Super Line Towels
A signature bias trim and luxurious hand typifies the Abyss Super Line collection, dyed in piece so the bias, towel and even the care labels are perfectly matched. Egyptian cotton.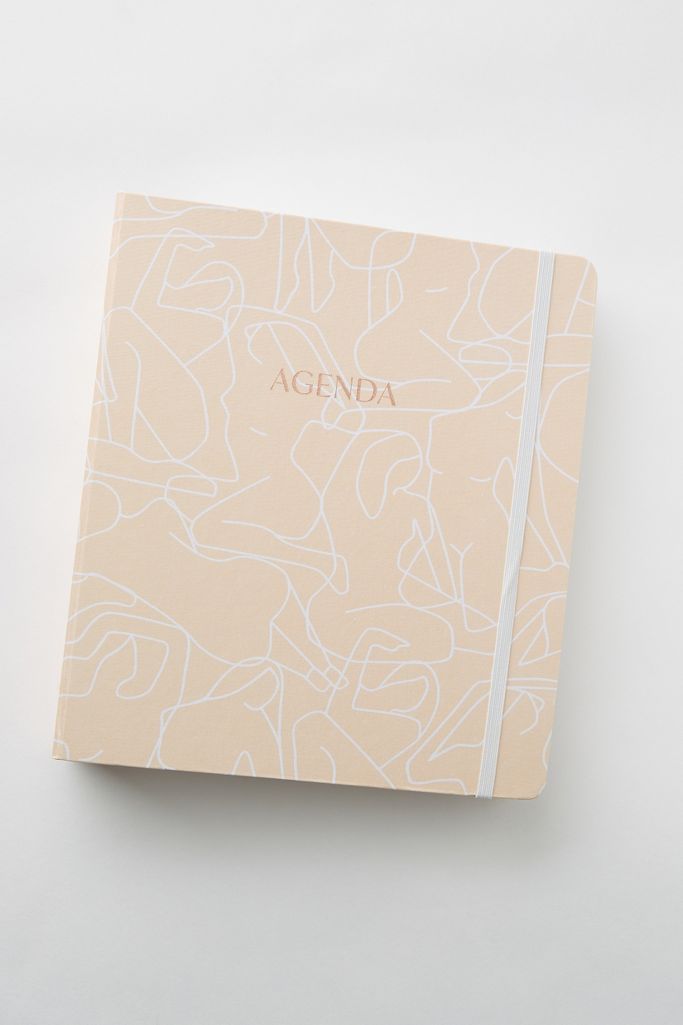 Kit Agar Femme 2020-2021 Planner
Designed by Kit Agar in collaboration with Anthropologie, this oh-so-chic 17-month planner helps you plan ahead for this year and next. Hailing from Brighton, UK, artist and illustrator Kit Agar has a distinctive aesthetic that speaks to her passion for abstract art. Rendered in shades of serene pastels, her works evoke visual intrigue and are emblematic of the modern illustration movement.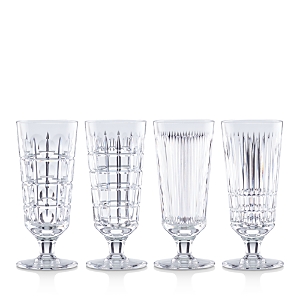 Reed & Barton New Vintage Iced Beverage Glasses, Set of 4
Inspired by vintage finds, the lead crystal collection features exquisite vertical and square cuts.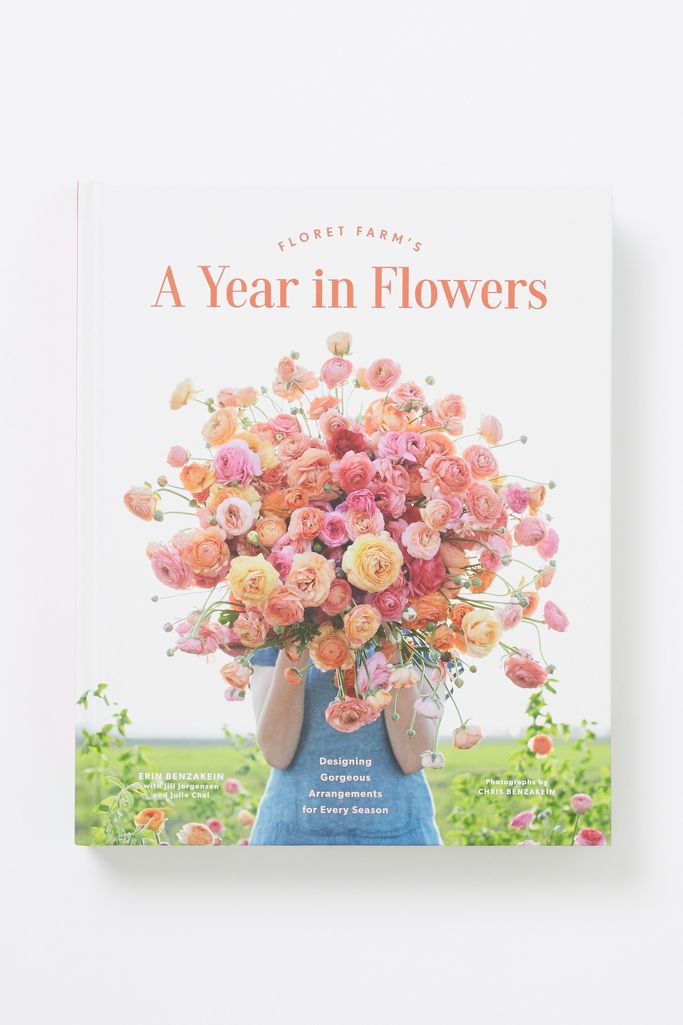 Floret Farm's A Year In Flowers
Ever dreamt of creating your own beautiful bouquets? With sections on tools, flower care, techniques, and how-to projects, this comprehensive guide reveals all the secrets about designing garden-fresh arrangements in any season and for every occasion.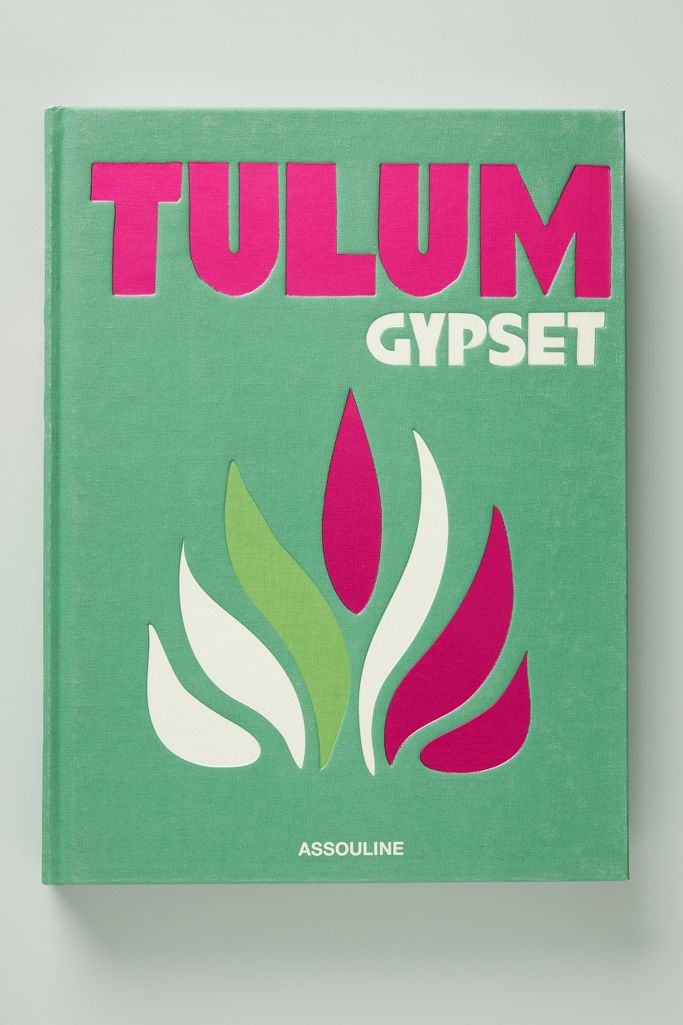 Tulum Gypset
An off-grid escape for nomads and bohemians alike, Tulum is a Mayan hideaway located on Mexico's Yucatan Peninsula. With 200 photos of its striking sandy beaches, tropical backdrop, and spiritual lifestyle, this coffee table book makes a beautiful gift for the travel enthusiast or world-wanderer.

Mykonos Muse
Embark on a visual journey to the blue-green waters of the Aegean Sea, where the mythologized island of Mykonos stands with its iconic whitewashed architecture. This captivating coffee table book chronicles the culture and society that has defined this paradise over the past century, as well as the ruins and myths hidden below.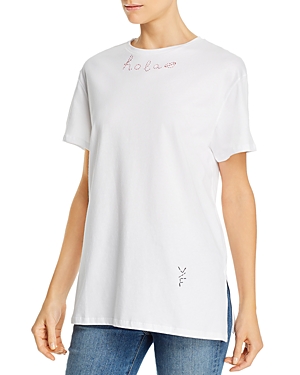 VValerie Frangie Hola Embroidered Tee
Crewneck. Short sleeves. "Hola" and logo embroidery at front. Side slits. Hand-embroidered in Venezuela by Venezuelan seamstresses who have improved their life conditions thanks to this work and proper remuneration in a difficult time for the country.

Braun PureMix Power Blender
Speed and convenience come to your counter in this PureMix Power Blender, a dynamic machine with the finesse for a smoothie and the strength to crush ice. Smoothie, Chop and Ice Crush programs plus three pulse speeds for texture control. Metal Power Drive gearing means more durability and gear engagement for superior blending performance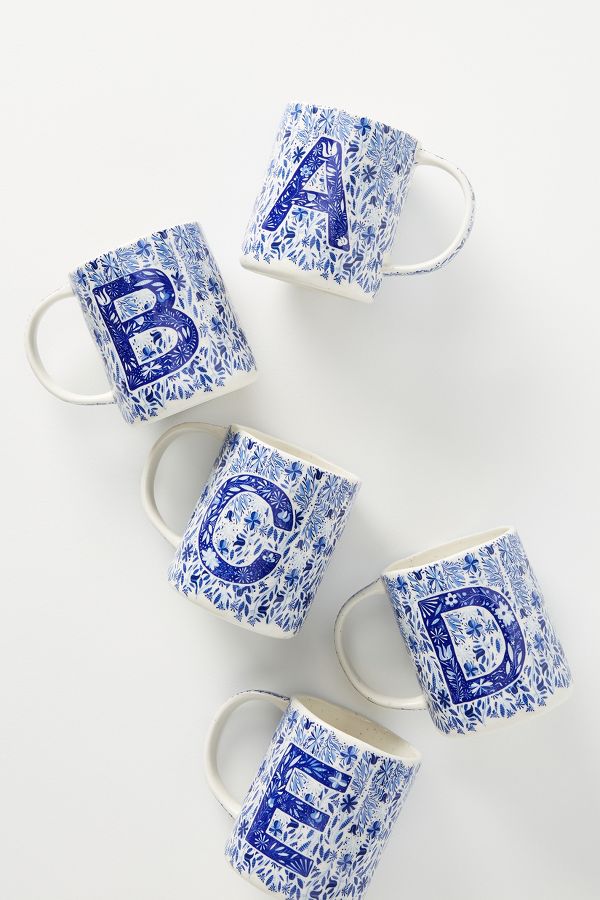 Folksong Monogram Mug
This monogram mug is overflowing with folksy charm, making it the perfect personalized gift for your favorite tea-drinker.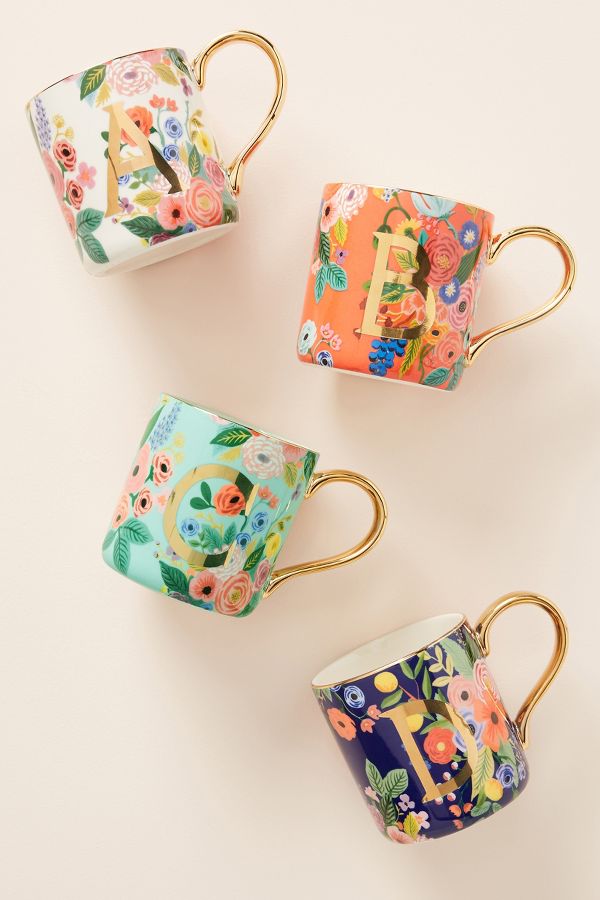 Rifle Paper Co. for Anthropologie Garden Party Monogram Mug
Designed by Rifle Paper Co. for Anthropologie, this charming mug features vibrant floral blooms with a gilded monogram letter, making it the perfect personalized gift for any occasion.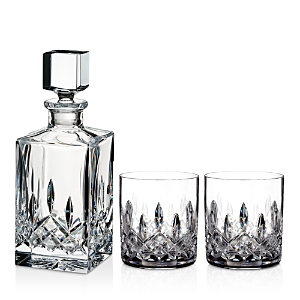 Waterford Lismore 3-Piece Connoisseur Square Decanter and Tumbler Set
A handsome addition to your bar cart, this set is highlighted by Waterford's signature Lismore cuts and sparkling detail.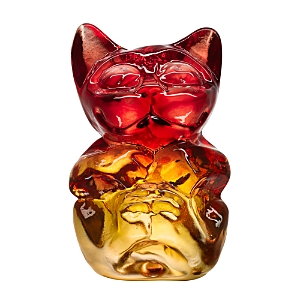 Kosta Boda My Wide Life Babies Cat Sculpture
Ludvig Löfgren, the master of young and modern glass, is the talent behind the cutest addition to Kosta Boda's collection since 1742: the colorful, fantastical My Wide Life collection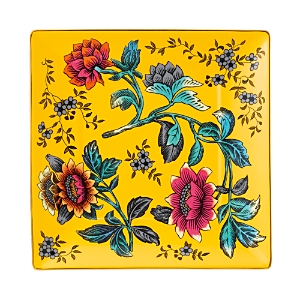 Wedgwood Wonderlust Small Tray
Bone china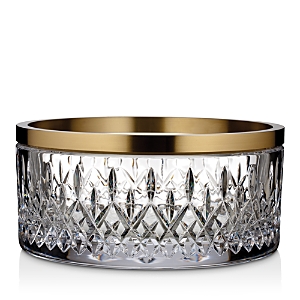 Waterford Lismore Reflection Bowl with Gold Band
10"W x 3"H. Gold-plated brass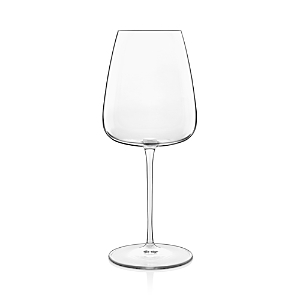 Luigi Bormioli Talismano Glassware
Talismano glassware by Luigi Bormioli offers modern contours in a highly break-resistant collection for everyday use or for entertaining.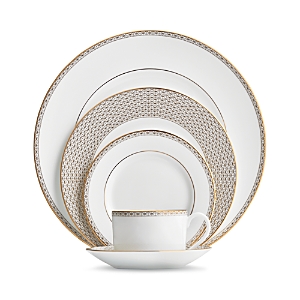 Waterford Lismore Diamond 5-Piece Setting
Set your table in nothing less than regal style with Waterford's Lismore Diamond dinnerware. Each piece is minimalist perfection trimmed in gilded detail, creating a look that elevates whatever is being served and making the entire set worthy of family-heirloom status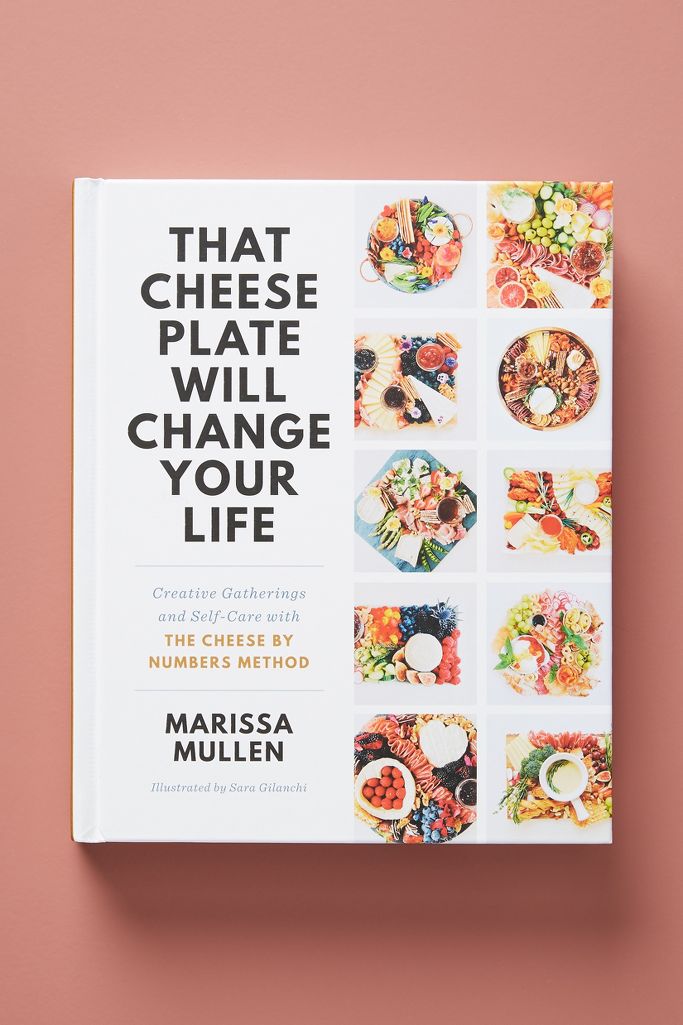 That Cheese Plate Will Change Your Life
The perfect gift for cheese-lovers, this how-to guide shows how to craft the most scrumptious cheese boards for both entertaining and self-care.